Wednesday, a ribbon was cut on a place that is much too big to tie a ribbon around when the Santa Ana Country Club officially opened its doors.
Built on top of a hill on the edge of Santa Ana, the property is state-of-the-art through and through.
A few hard facts to get an idea: It currently has 950 members but room for many more. The country club is home to four swimming pools, including semi-Olympic sized lap lanes, two amorphous recreation pools and, in the words of general manager Marcello Joffe, a "trendy area" for kids, which includes fountains and a slide. It also has nine tennis courts, four squash courts and a video golf installation originally designed to train professional golfers in the United States.
"The club is meant to better the environment, the lives of the members and their families and especially of their children," Joffe said during the inauguration speech.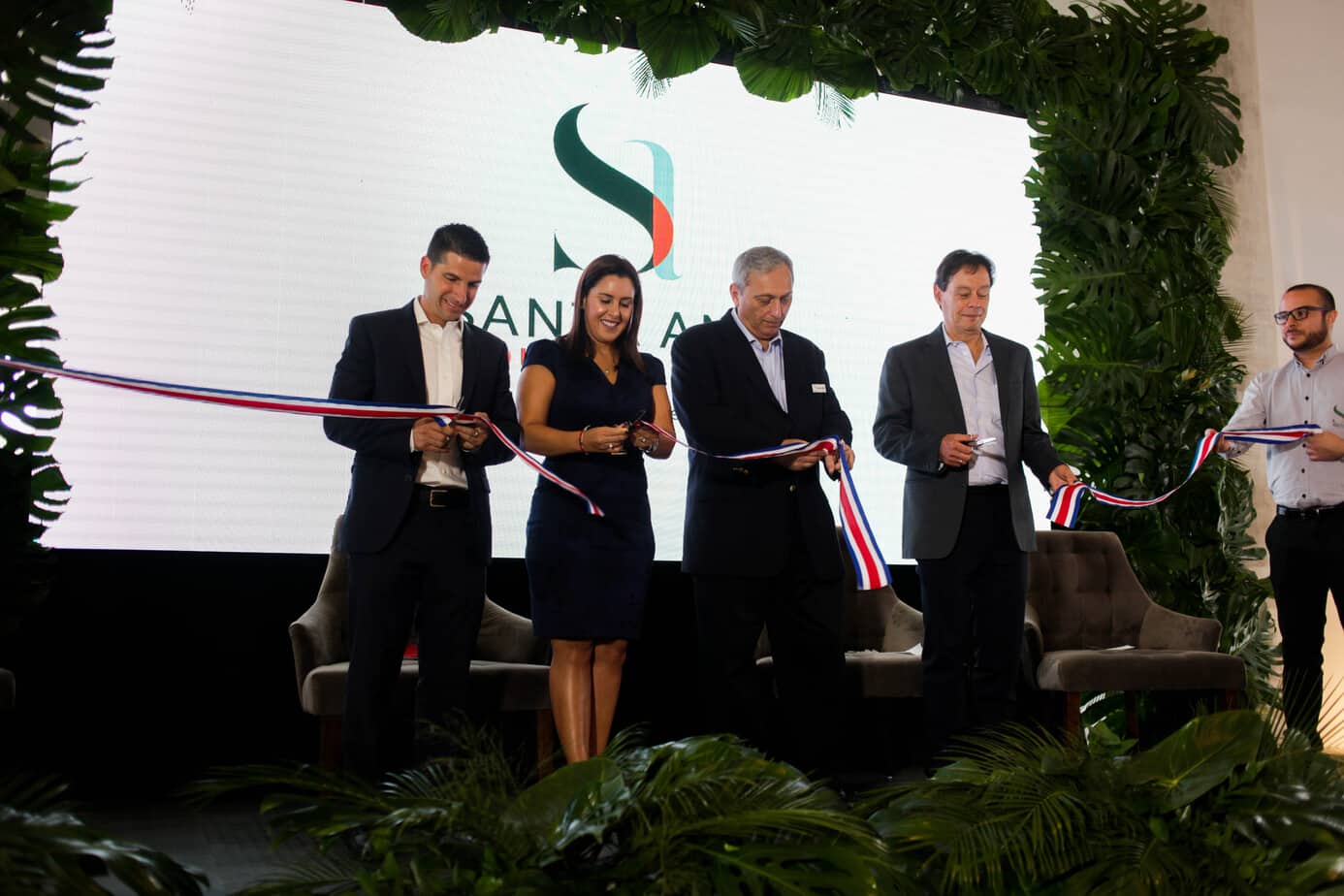 With that in mind, the majority of the attention at the inauguration event was placed on the country club's world-class amenities and on its environmental impact. Reforestation projects are underway to offset the effects of the two years of construction it took to build the main structures. Two-hundred and sixty trees will be planted this year, and 400 more are planned for the future.
According Laura Cruz, the club's sustainability manager, the Santa Ana Country Club hires from surrounding neighborhoods. Fifty percent of those working at the club are locals and were found through job fairs. The other half, many of whom are the professional sports directors and coaches, were mostly sourced from other Central and South American countries.
The country club isn't for everyone. In fact, it's not for most people. Membership costs an upfront $25,000 with a $195 monthly maintenance fee. To put that in perspective, the up-front membership fee is about 20 times the average Costa Rican monthly salary of $1,250, according to the National Statistics and Census Institute (INEC).
Still, according to the club, membership is 85% Costa Rican nationals and 15% international.
While the Santa Ana Country Club doesn't have a specific philosophy beyond employment to make sure the surrounding community enjoys a positive impact, Cruz says they have taken actions to ensure an alliance.
The club has installed security cameras at the local basketball courts to discourage drug dealing and create a safe place for locals. Also, they have partnered with local farmers to source organic ingredients. They've forged a close relationship because, according to Cruz, it's impossible to tell at regular ferias what is organic and what has been treated with chemicals.
These ingredients are then used to make a variety of plates in the Santa Ana Country Club's sports bar and its two high-end restaurants.
"The innovation, the quality and sustainability combine to present the club as the most innovative in the country," said Philippe Garnier, the president of the board of directors, in a statement. "It is a work that fills us with pride, a test of Tico talent and the synergy of a an international team."