More than three years of analysis are culminating in 2019 with the restoration of Costa Rica's largest pre-Columbian stone sphere.
The National Museum showcased its efforts Wednesday at El Silencio archaeological site in Palmar Sur de Osa, Puntarenas.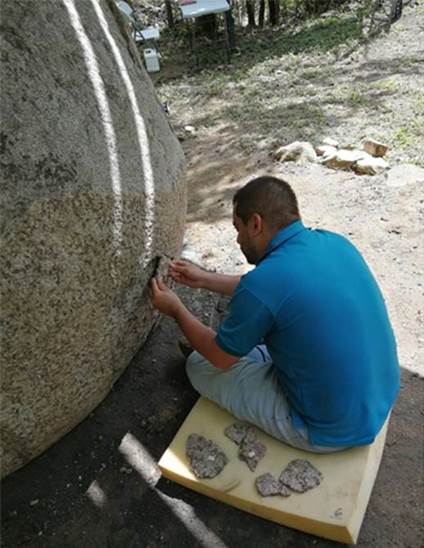 According to the National Museum, the principal objective of the restoration project is "to preserve the historical and archaeological value of this archaeological resource."
"The works carried out are due to a need to improve the sphere's conditions given its age and the effects of the climate," said Wendy Segura, spokesperson for the National Museum. "This process seeks to improve the conditions of this sphere and allows it to maintain its optimal state of stability."
The project will be completed with in a partnership with Mexico's National Institute of Anthropology and History and its National School of Conservation, Restoration and Museography.
The sphere in question weighs nearly 53,000 pounds and has a diameter of 8.73 feet.
Read more about Costa Rica's mysterious stone spheres in The Tico Times. 
Finca 6: Mystery of ancient Costa Rica stone spheres solved?