Basketball is not Costa Rica's most popular sport, but it has been been my favorite sport since 2006, when I discovered there is an organized league here.
The Tico Times brings you closer to some of the country's stars as they discuss the sport's growth in Costa Rica, the joy of winning a championship, and their physical and mental preparation, among other topics.
Ballin' Bigger Than LeBron
We do not have a tico King James yet, but believe it or not, basketball was once upon a time a trendy sport in this coffee land. The best way to learn about that history is to go to the source, so I spoke to some of the sport's leading figures.
Franklin Cubero, President of the Basketball Association of San Ramón (ARBA), has 41 years of experience and has been involved in the sport since he was only 11 years old. Cubero started as a player and in 2009 took a role in leadership. The team in San Ramón, Alajuela, has been one of the strongest of the Premier League, winning the title two seasons ago and finishing runners-up in the last Tournament.
Tico Times: Have you seen an evolution in the sport's organization through the years?
Cubero: "Actually, basketball is still an amateur sport [in Costa Rica] because there is no money in order to create a real professional league. For me, since I started as a leader in 2009, it has been really difficult — some years we do well and others not so much. Unfortunately, the lack of well-structured organizations and the lack of money take their toll on this beautiful sport."
What benefits could you observe in the cultural exchange between the foreign players and the fans/community?
"That has been very good. We have had them as minor league coaches, and the children admire them so much, which generates in them more motivation. It has also been interesting to see the interaction with society. Even though they do not learn much Spanish, they learn to communicate, and they are very dear to the community."
How can we take advantage of Sports as Human Rights and work through them to shift into a more positive society?
"I think we should do educational campaigns, especially with parents, to avoid following trends of racism or discrimination of any kind. We have to start educating children so that the new generation does not carry these vices that society has today."
With ARBA, how do you prepare the team both physically and mentally for each season?
"Physically, we always do a month long pre-season where we train four or five times a week, and we also have psychological support for our athletes in order to work on their emotional intelligence during the season. Also, it is extremely important to treat them as people and not as a number [on a jersey]. In our organization, we always want to be the best. Even if we do not win, what we care about is to have a team where everyone feels welcome."
Walk Like a Champion, Talk Like a Champion
Escazú has its own basketball team, which was the winner of the previous Championship. 
Nicolas Marin, the team's head coach, was born in Nicaragua and went to the United States for college. At a University of North Carolina camp, he honed his basketball skills, then started working as a coach in Costa Rica in 1996. He joined the Premier League in 2006, and for the last 10 years has been working with Escazú's team on and off.
What do you think needs to be improved in the national basketball scene?
"I think basketball in Costa Rica is an excellent illustration of the good and the bad of our society. I believe one of the biggest gaps is the organization capacity. For example, a few years ago, I went to the Summer Camp of North Carolina as a Coach and with the experience that I had gained in Costa Rica, I did not feel less than my colleagues there — so in terms of technical capacity I did not feel any disadvantage.
"But what surprised me was how well organized they were. There were hundreds of kids and young people in charge of making sure the activities were done on time, that the gyms were ready, and so on. If I compare that to Costa Rica, taking Escazú as a reference because I believe our organization is decent, but there are times where we do not even have the gym to train and that is just a matter of communication. I have voiced my concerns before; we went to Limón one time a few seasons ago and when we got there, right in the middle of the gym, there was a stage built. Those types of setbacks happen — that is just life — but of course if there is a lack of management is going to affect [the sport].
"[…] Finally, in Costa Rica, basketball is not the main sport, and I think another problem is in how to market it. It is a challenge, but I like to think there is a better future for it when I think about the Little Leagues and the enthusiasm of the kids, their parents and the organized committees."
Why do you think is that not enough people attend basketball games?
"Over the last 10 years, we have lost brands of Costa Rican basketball. Liceo, Seminario, Limon and Barva, those four teams were probably the best known teams. This is like if in soccer, Saprissa, La Liga, Heredia and Cartago left. We have lost such strong organizations, and the League has become top heavy, and that means that for the last two years we have seen the same team beat another one by 80 points. The truth is that no one wants to see that from a fan's perspective — it is not interesting. I think fans want suspense, they want close games, they want drama.
"The best basketball we have seen in Costa Rica was when there were six or seven strong teams. When I first came into the League, there were 12 teams, and six of them were really good, and even the other ones would beat the good teams every once in a while. Last year, the champions did not lose any games, which is historically very interesting. But from a fan's perspective, if it is not exciting, it loses a lot of appeal.
"[…] Years ago the newspapers and TV had regular coverage. For some reason, mainstream media has decided that they just want to cover soccer, so what our teams resort to is social media — but a lot of these teams are good at other things and not necessarily social media. I think is a combination of the structure of the League, losing the best brands, and losing access to mainstream media."
How was the journey to the Championship this season?
"The first step was recruiting. We started with the foreign players and hired Giorgio Milligan, who also played in San Ramon and Grecia before and is part of the National Team of the Virgin Islands. He has been one of the best foreign players in the League, but we also kept most of our regular players such as Alonso Sánchez, Clifford Smith, Dave Milliner, Rohel Wilson — who came from Barva — and Gabriel Quesada was another of our great recruitments and he also played with Barva before. We achieved creating a great team with young talents from the Minor Leagues, and at the end we saw that the team had great flexibility and capacity. There were some experienced players as well, so it was a great combination, and this season we only lost against San Ramon."
How were the trainings organized when most, if not all, players work full time?
"All of my guys either work or go to school, so we trained three nights a week. Also, some guys have business trips or, for example, one of my players has to work a lot each month-end closing so we have to adapt according to everyone's needs. With experience, you learn that is better to talk with them right away to discuss availability, but sometimes we have to work with what we have. It is challenging but normal in the sport.
Usually, we start at 8:00 p.m. once we are done with our other obligations. I always try to eat a snack before training. Practice goes like this: 10-to-15 minutes to warm up, then the next 30-to-40 minutes we work on individual skills and conditioning, and then the last hour we do tactical work, five-by-five scrimmage or we work on defense. At the very end, at least in my practices, we make the losers of the scrimmage run. I want players to hate losing in practice and sometimes we have arguments because of that (nothing too serious) because they hate running — everyone hates that and that is exactly what I want. We would shoot free throws and then if they miss a free throw, their team has to run, so it puts pressure on the free throw shooter. Every coach does his or her practice in different ways; I learned my techniques from my years in North Carolina and I am very comfortable leading the practice this way and it works."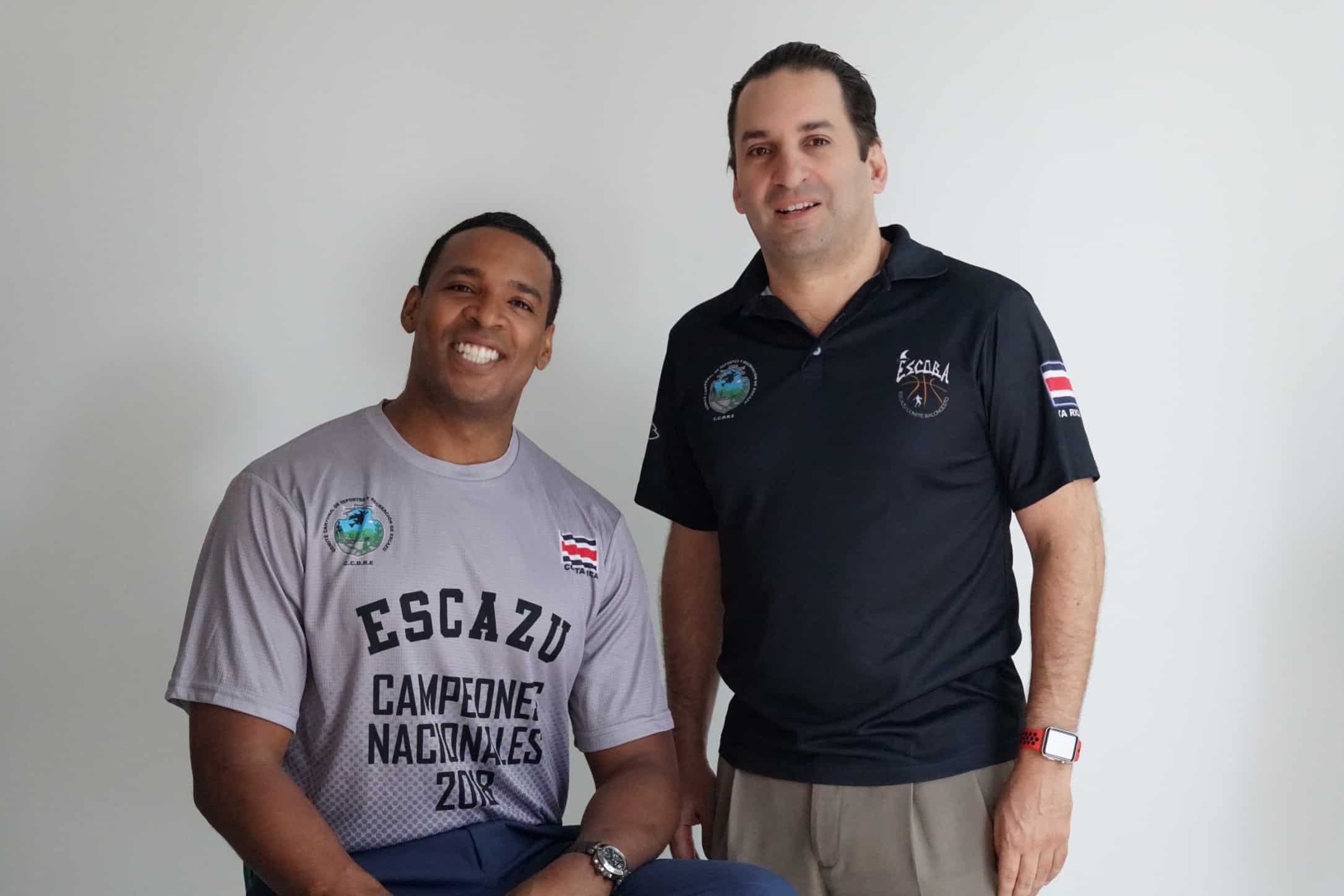 Clifford Smith is one of the players responsible for that recent title. He started playing basketball when he was 12 years old and has vast experience abroad, including with Barry University in the United States. He mentioned the importance of discipline and time management as the majority of players work or study.
Was this Final different than others in which you have played?
"It was a very special final. I have won a National Championship three times, and this one was very exciting, because it was not predictable. There was a fifth game to break the series tie and that meant playing at a neutral court. In those type of games, the team that wins is the one that makes less mistakes, and that it is completely focus. We played against San Ramon at the Palacio de los Deportes in Heredia, which is a place with basketball tradition, so this helped, and this time there was a significant crowd. That is something that is very difficult to achieve in alternative sports. We already know that the number one sport in the country is soccer — and I personally love it, soccer attracts a lot of fans — but in basketball there is still a lack of promotion.
What happened right after the winning hoop?
"When you win, you feel relief, and then you celebrate with your family and with the fans. Some of them even go to the away games, and we really appreciate that. We went up to the bleachers to celebrate with everyone there, and then we went back to the locker room and I believe that is a like a mystical moment, when you look at your teammates, the people with whom you have worked hard for a long time, and that is what we will remember for the rest of our lives. We, besides being teammates, are also very good friends, so right after the Final, we celebrated together and then we had the opportunity to participate in other activities. For example, we were part of the Independence Day Parade in Escazú."
Train Like Mike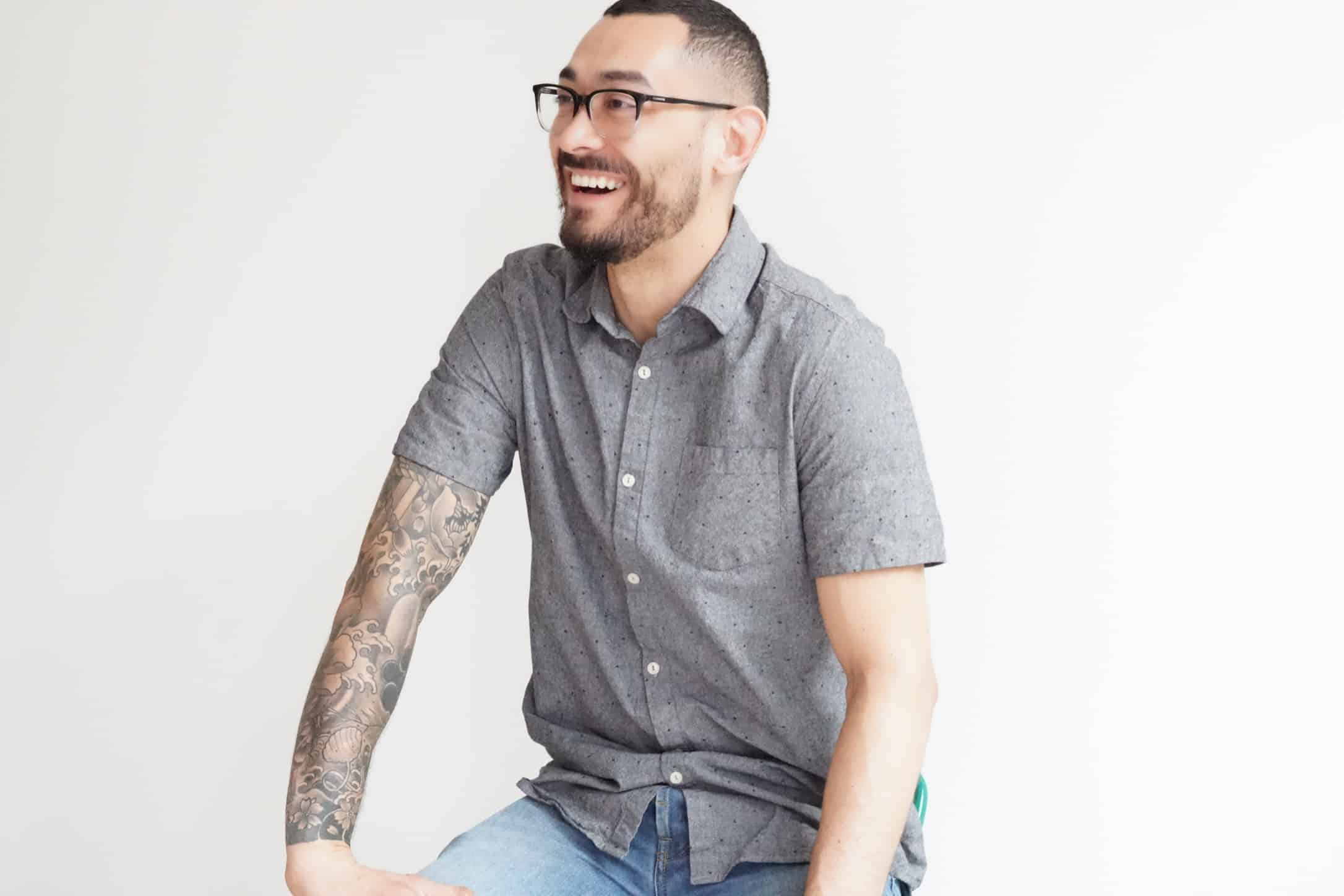 Some of the greatest basketball athletes in the world, such as Michael Jordan, Kobe Bryant, and Shaquille O'Neal, practiced mindfulness, meaning they would strengthen their mental skills through meditation. I wanted to ask an expert on the topic and found Jorge Chaverri, who is known as "The Mind Coach." Chaverri is a certified business coach and a neuro-linguistic programming practitioner.
Chaverri said that mental training can help athletes be more present in the moment while they are training or playing. He teaches athletes how to focus without distraction.
"A mental or business coach is the person who asks questions, which is one of the main tools of a coach," he said. "They are not supposed to tell you what to do; instead, they will you options and provide new perspectives and paths to reach a specific goal."
---
Thanks for reading The Tico Times. We strive to keep you up to date about everything that's been happening in Costa Rica. We work hard to keep our reporting independent and groundbreaking, but we need your help. The Tico Times is partly funded by you and every little bit helps. If all our readers chipped in a buck a month we'd be set for years.
Support the Tico Times