Have you ever dreamed of flying high up into space, building rocket ships, following up scientific investigations?
As kids we tend to have those kind of dreams – being an astronaut, living inside a science fiction movie. For some people, those childhood dreams become a reality.
Ana Luisa Monge Naranjo and Bruce James Callow show that those dreams do come true. In their book "Hacia las estrellas: Costa Rica en la NASA" ("From the stars: Costa Rica in the NASA") they tell the stories of 13 Costa Ricans who have reached for the stars and fulfilled their dream of working for the National Aeronautics and Space Administration (NASA). It focuses on their lives and how they have accomplished their dreams. Featuring not only famous astronauts and scientists like Franklin Chang Díaz, Jeannette Benavides and Sandra Cauffman, but also people who are continuously advancing scientific and technological methods for NASA today.
The book was presented at the International Book Fair of Costa Rica in late August. Aside from the two authors, Marco Antonio Gómez Jenkins, who is featured in the book, was present as well.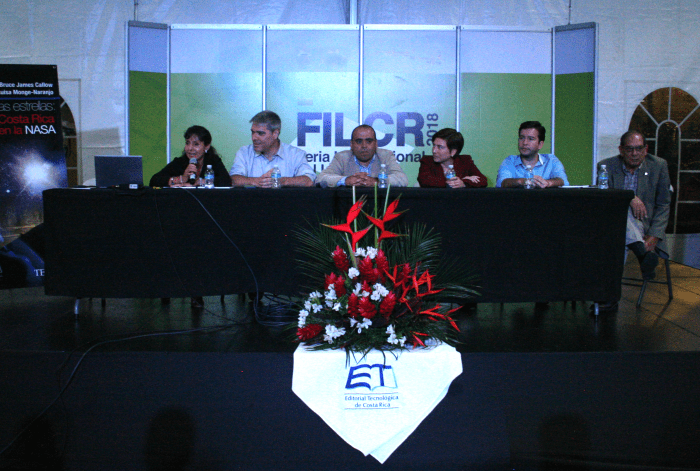 The authors described the 13 characters, whose stories are told in more detail in their book. One of them is Alex Mora Fernández, who was trained as an aviation mechanic, and his brother Joseph Mora Fernández, who has worked as a structural repair technician. Monge emphasized the different paths that bring people to NASA; be it as scientists or technicians like the two brothers.
This year the Editorial Tecnológica de Costa Rica celebrated its 40th birthday by publishing three scientific books, "Hacia las estrellas" being one of them. The others include a book by biologist, botanist and artist Rafael Lucas Rodríguez Caballero and another one that is written about him.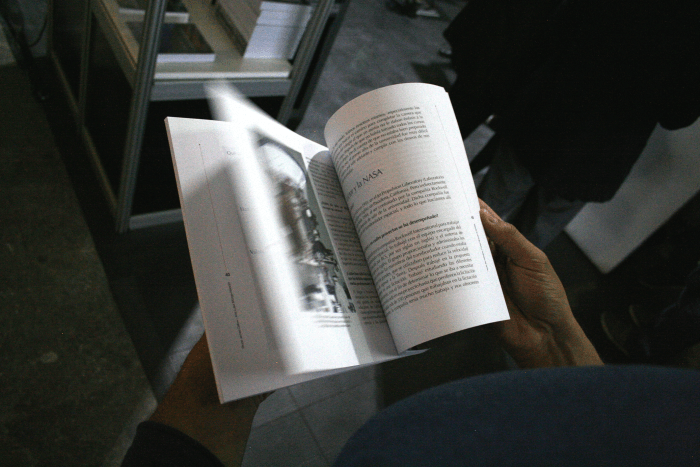 Family members of some of the main characters from the book also attended the event. They celebrated their success with them and shared stories about their path. Among them was Marco Antonio Gómez, project manager of the Space Systems Laboratory (SETEC-Lab), of the Tecnológico de Costa Rica (TEC). He went to share his story and give everyone, especially children, advice:
"Find a career that you are really passionate about and explore all your potential to be great professionals, who create a positive impact in their community."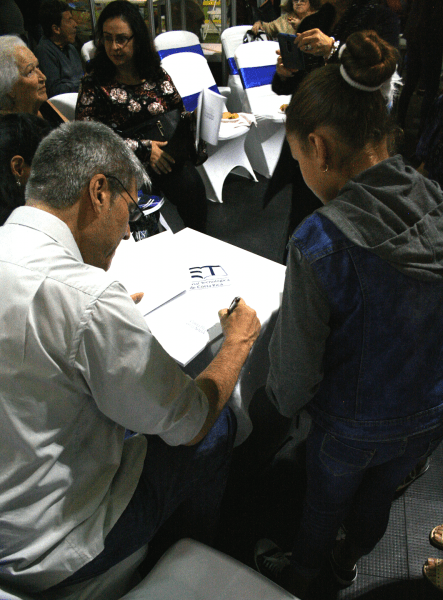 Especially significant is the message the book gives to children. There are no limits to accomplishing your dream – a particularly important message for girls. Technology and science have long been a male-dominated field. Nowadays girls are gaining representation in those areas and the book "Hacia las estrellas" shows that education gives everyone a shot.
"Now I can read to my daughter the stories of two Costa Rican girls," Dra. Paola Vega Castillo (Viceminister of MICITT) said.
Now, if you hear your kid say "I want to be an astronaut," don't laugh it off like you know it's not going to happen. Give them this book and say: "You can be!"