About one thousand Costa Ricans and Nicaraguans marched in San José this Saturday against xenophobia and in support of migrants escaping violence in Nicaragua.
The march was organized in response to last week's march against Nicaraguan migrants. About 500 people attended that march and they attempted to assault Nicaraguans at La Merced Park.
False social media posts preceded anti-immigrant protest in Costa Rica
Saturday's march started from that same park, in western San José, and from the University of Costa Rica, in eastern San José. The two groups met in the middle of the city and celebrated with music and signs against xenophobia.
Some Nicaraguan protesters covered their face like the participants in anti-government demonstrations in Nicaragua, and some Costa Ricans wore shirts that read "xeNOfobia."
There were several Costa Rican and Nicaraguan flags as well as from other countries with migrant populations in Costa Rica like Venezuela and Colombia.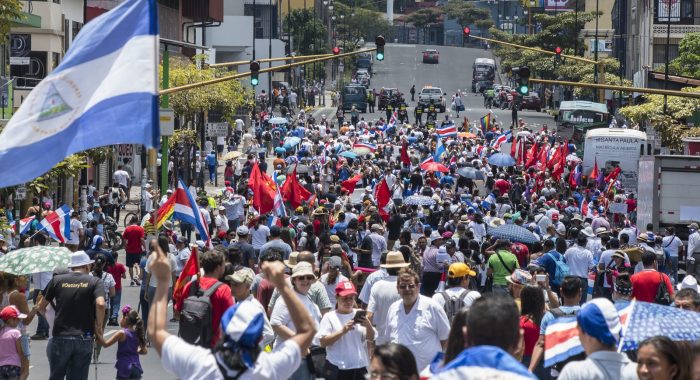 "We're here to tell our Nicaraguan brothers that we have our doors open for them in Costa Rica," Sonia Rojas, a university student, told the AFP.
The march comes at a time when nearly 20,000 Nicaraguans have applied for asylum in Costa Rica due to the violent sociopolitical situation in their country. More than 350 have died since protests against Daniel Ortega's government started on April 18.