Here's where to find The Tico Times in print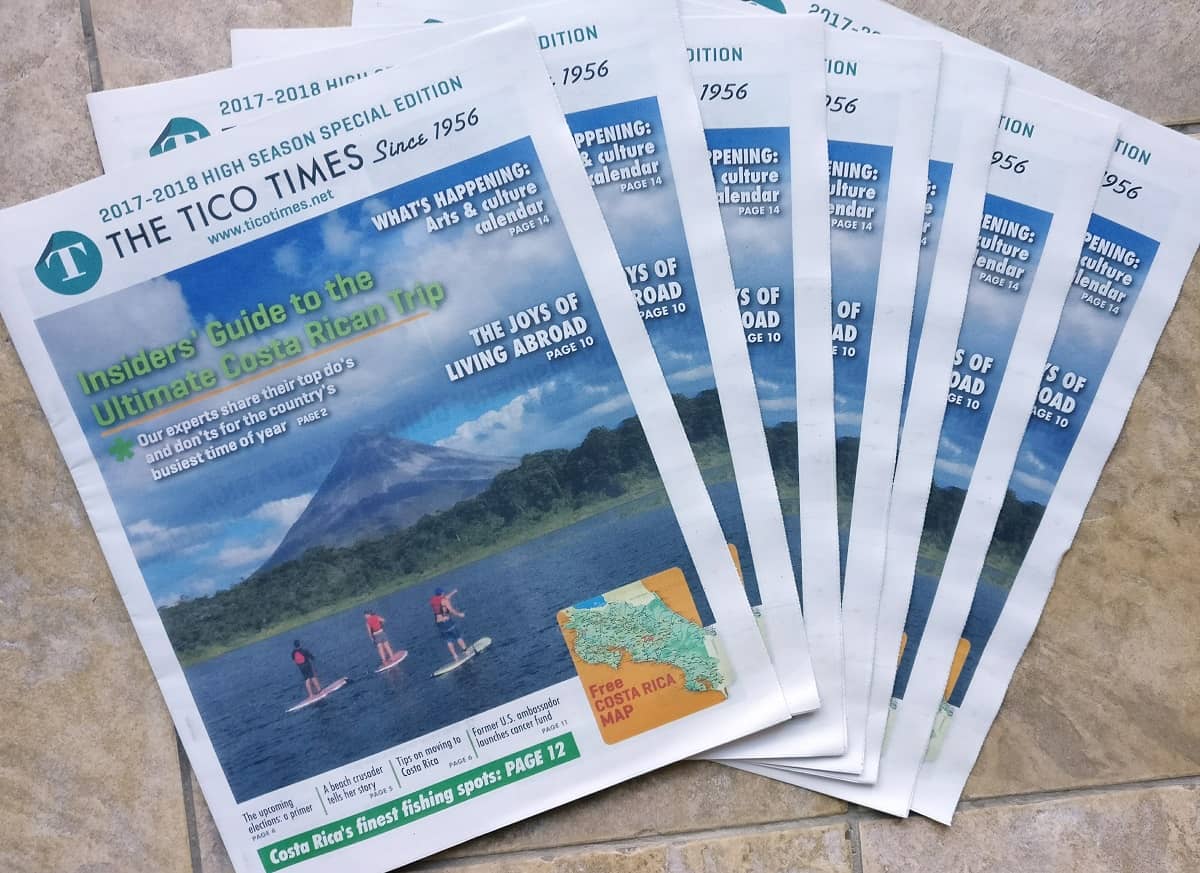 Since December, The Tico Times has been proud to publish special print editions to complement our daily online news and features. We're grateful to the freelancers, sponsors, advertisers, and most of all, readers who have embraced this effort.
Join us: as an advertiser or sponsor, a writer, photographer, videographer or community liaison (contact us at [email protected] for more information). To become a distributor, simply fill out this form. And if you'd like to pick up a copy, click here for a list of the locations around the country where you can find one. Our editions are published every two months (December – February – April – June), so if you're making a special trip to pick one up, please contact the distributor ahead to make sure they've got a copy.
You may be interested