La Carpio, on the western outskirts of San José, is the largest binational community in Central America. Its Nicaraguan population makes up 50.2 percent of the shantytown's total, according to sociologist Karina Hernández and researcher Carlos Sandoval.
The Tico Times joined forces with Vecinos Activos, a community news site focused on La Carpio, to explore the neighborhood on a sunny morning and speak with Nicaraguan citizens living in Costa Rica about the recent protests and violence in their home country. Excerpts follow.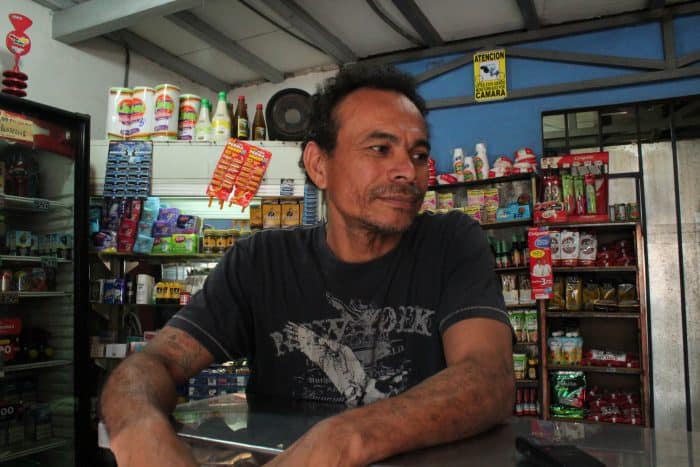 Víctor Manuel Castillo
Víctor, 48, was born in Granada. He has been living in Costa Rica for about 20 years. in Costa Rica. In Nicaragua he was a soldier, but says he decided to leave because he had no interest in violence. He currently works at the Panadería y Repostería Habacuc, located near La Carpio's main street. He has family members living in Granada and his main concern for his home country is the fact that he believes the country won't be able to re-emerge.
"If the country will re-emerge, it's [because of] the students. Otherwise, the country won't generate anything else. It will always live in poverty. Supposedly one studies in order to progress; if you marginalize students, you take everything away from them. The country will live in poverty."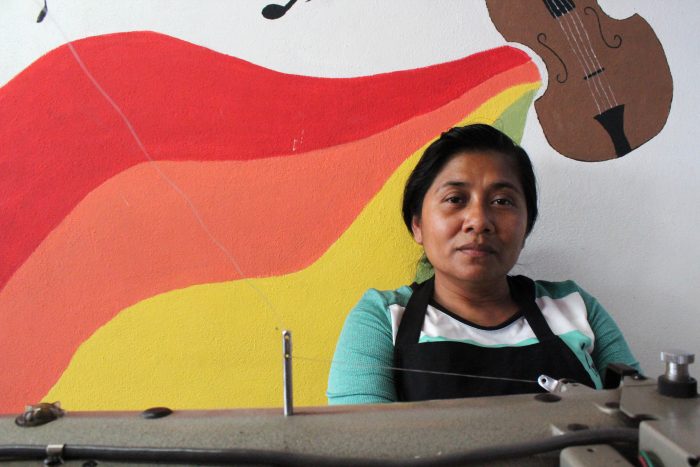 Marisol Quezada 
Marisol, 43, was born in Chinandega, Nicaragua. When she was only 19 years old, she migrated to Costa Rica in search of a better life. In recent years, she led a tailoring workshop at the community organization SIFAIS and became the director for the Entre Costuras initiative. She has family members living in Managua, Chinandega, León and Estelí. Her main worry right now is that she can't send money to her family members and that there's no peace in her home country.
"The situation in Nicaragua is very critical. It even affects us because those of us who are here can't even send things over there because the banks are closed. I'd always ask God… to look for a way to mediate the situation in peace. Our national hymn is so nice. I'm Nicaraguan and I always say it. There's a part of the hymn that says: 'nor is it stained with brothers' blood.'"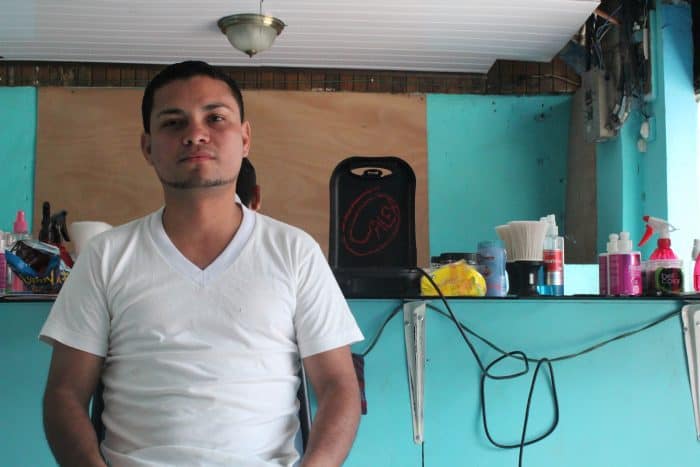 Alexander Ariel Amador García
Alexander is 28 years old and was born in León. He migrated to Costa Rica five years ago and found a job working with his cousin in a barbershop. He says he's very grateful for the opportunities that Costa Rica has provided him, and that he has had a good experience in the country. He has family members living in Corinto, Chinandega, León, Villanueva, Managua and León. His main worries and concerns for his country right now are that Nicaragua won't be able to progress; he just wants peace.
"It's time for everything to end and for someone else to come and govern. It doesn't matter if it's someone from the same party or from a different party, but it has to be someone who governs and has good initiatives for the country to go forward."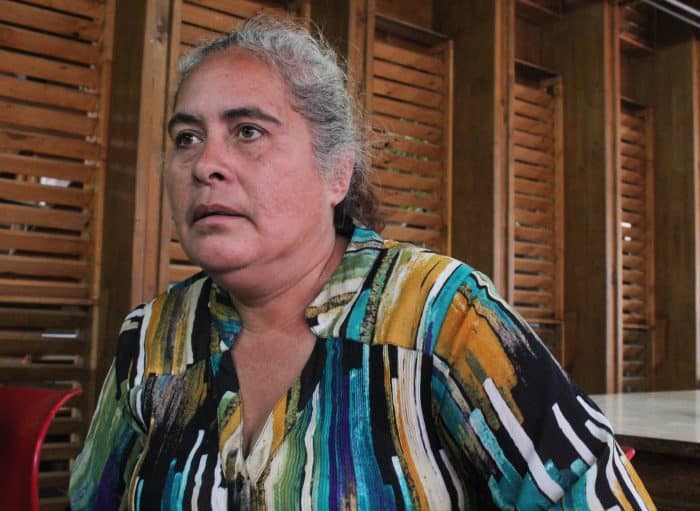 Alicia Avilés
Alicia is 53 years old and was born in Managua. When she lived in Nicaragua she worked as a teacher; after she protested against the government, she was politically persecuted. Due to those harsh conditions she migrated to Costa Rica and is now a community leader and activist, as well as a cornerstone of the SIFAIS organization. Her wishes right now for her home country is for human rights and freedoms to be respected.
"These people are persecuted for protesting, for exercising their freedom of expression. I beg the international human rights' [institutions] to allow me to make a formal complaint and for that man [Daniel Ortega] to be given the incarceration he deserves, because this persecution did not begin now."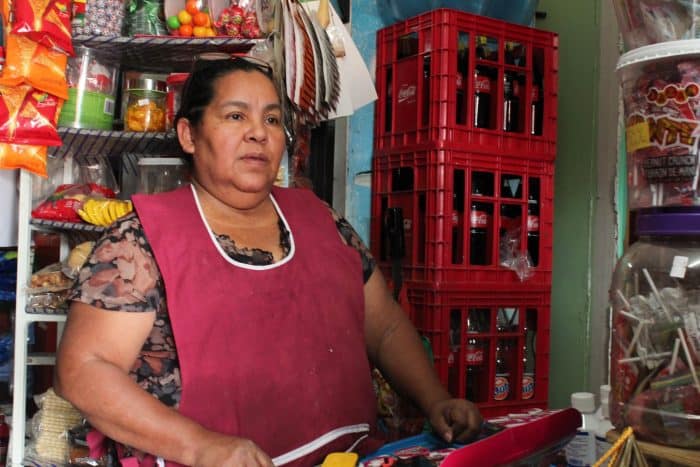 Quxa Zárate
Quxa, 55, was born in León. Thirty years ago she left Nicaragua in order to be able to provide a good life for her six daughters. She owns a small grocery store with her husband in the Roble Norte Sector of La Carpio. Some of her family members live in León. She says she's worried for her country because of all the suffering that they've endured historically, and because of current threats to young people's freedoms.
"We just want him [Daniel Ortega] to leave. We want him to allow young people to work. We want him allow them to progress and for him to allow others to have opportunities. We want peace and not more of this. It's too much. Nicaragua has suffered too much."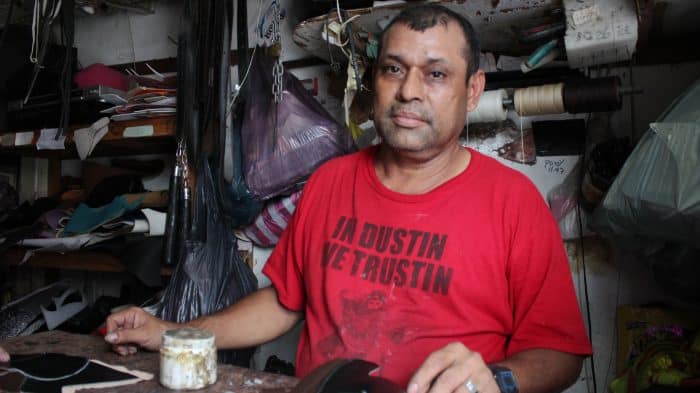 Santos Delgadillo
Santos is 54 years old and was born in Managua. He arrived in Costa Rica in 1984 after fleeing from obligatory military service. After settling down in Costa Rica he became a shoemaker and works at the Zapatería Sadera, a place which has given him the chance to earn a living in a country. He says he is grateful to Costa Rica for receiving him. His three sons live in Juigalpa, Chontales, and he says that what he hears and sees from his home country causes him great pain.
"For me it's very painful. I see that they're deaths in vain because of a president who suppresses the citizenry. From 1980 until now, it has been repression. I'm even one of those who came to this country because of the obligatory military service that he implemented in Nicaragua. He basically obliged Nicaraguans to kill Nicaraguans."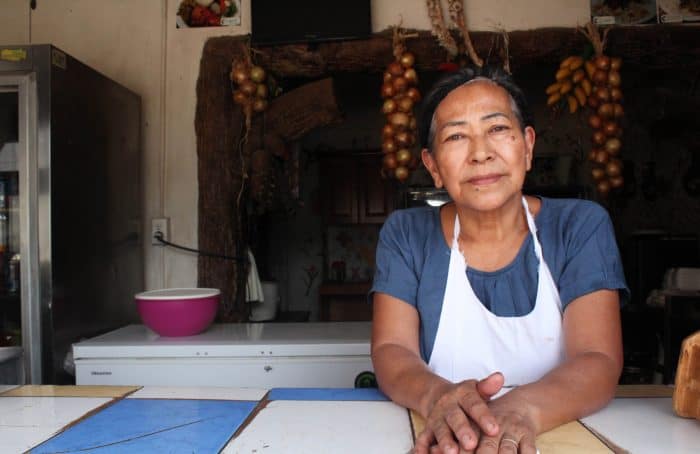 María Chavarría Hernández 
María, 57, was born in Matagalpa. She's a widow and migrated to Costa Rica with her children. Once she arrived in Costa Rica, she had to play both role of father and mother and says she is thankful to Costa Rica for providing her opportunities for her children, who now work and study. She now works at a soda (restaurant) at the Sector San Vicente in La Carpio. She has various family members living in Matagalpa and is saddened and worried about the situation of Nicaragua and how it endangers her family.
"I fear for my family because with this situation people die, whether it's someone who is doing bad things or someone who just happens to pass by. As they say: in a war, a bullet does not ask if it's a good or bad person who's in front of it. I'm very afraid because I have my mother and my brothers over there."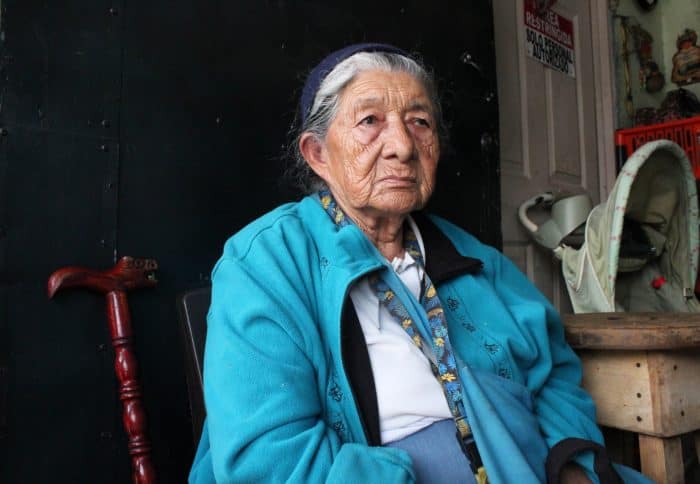 Josefa Torres Chavarría
Josefa, 83, was born in Chontales. She migrated to Costa Rica because one of her sons was killed and she was then persecuted. She now lives in the San Vicente Sector of La Carpio, where her granddaughter has a small soda and sells food. Josefa says she really does not want to know much about Nicaragua because she has an established life her.e
"We listen to the news, which tell us how the people are doing. I heard that the water was going to be taken away and that things are really bad as well as a lot of matacinga (killing) of people."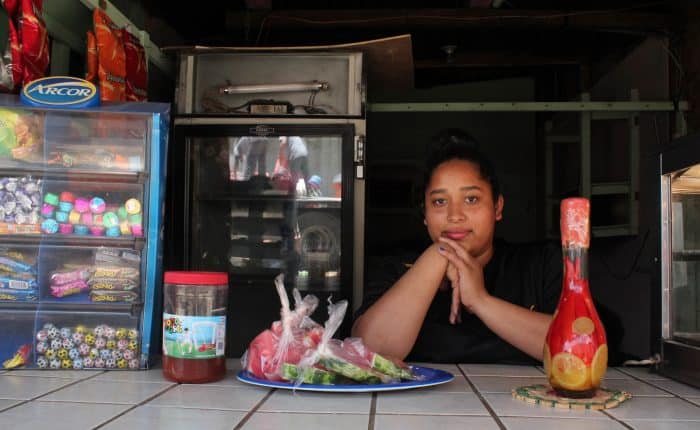 Irania Ayudid Molina
Irania, 21, was born in Estelí. One year ago she migrated to Costa Rica and now lives in the San Vicente Sector of La Carpio, where she works at a soda. She has various family members living in Nicaragua and she's mostly worried about one of her brothers who's a college student in Managua.
"My brother's in college. You really feel bad because you wouldn't wish for him to have those things happen to him just for going outside to demand his rights. To just go outside to march peacefully for a right that's ours. We're doing really badly."
This photo story was possible thanks to a collaboration between journalists Augusto Bolaños from Vecinos Activos, La Carpio's local digital news site, and Elizabeth Lang, Assistant Editor of The Tico Times.