Remember our piece a few days ago about how six Costa Rican third-graders were ready to take on the world?
Well, they emerged victorious: the students, all from the public Jesús Jiménez Elementary School in Cartago, east of San José, got a perfect score at the World Festival, part of the FIRST® Championship in Houston, Texas, and won the award for best collaborative programming.
The students, who traveled to Houston after their project to design robotic solutions to water conservation at their school took first place in a national competition, received support for their trip from the Costa Rica USA Foundation for Cooperation (CRUSA). A $10,000 donation from the nonprofit organization allowed the students' families to cover the costs of the children's passports, visa applications, and other travel costs.
"At CRUSA we are beyond proud of the huge achievement of these little ones, and we are so happy that we supported them on their road to Houston!" the Foundation posted on Facebook on Sunday.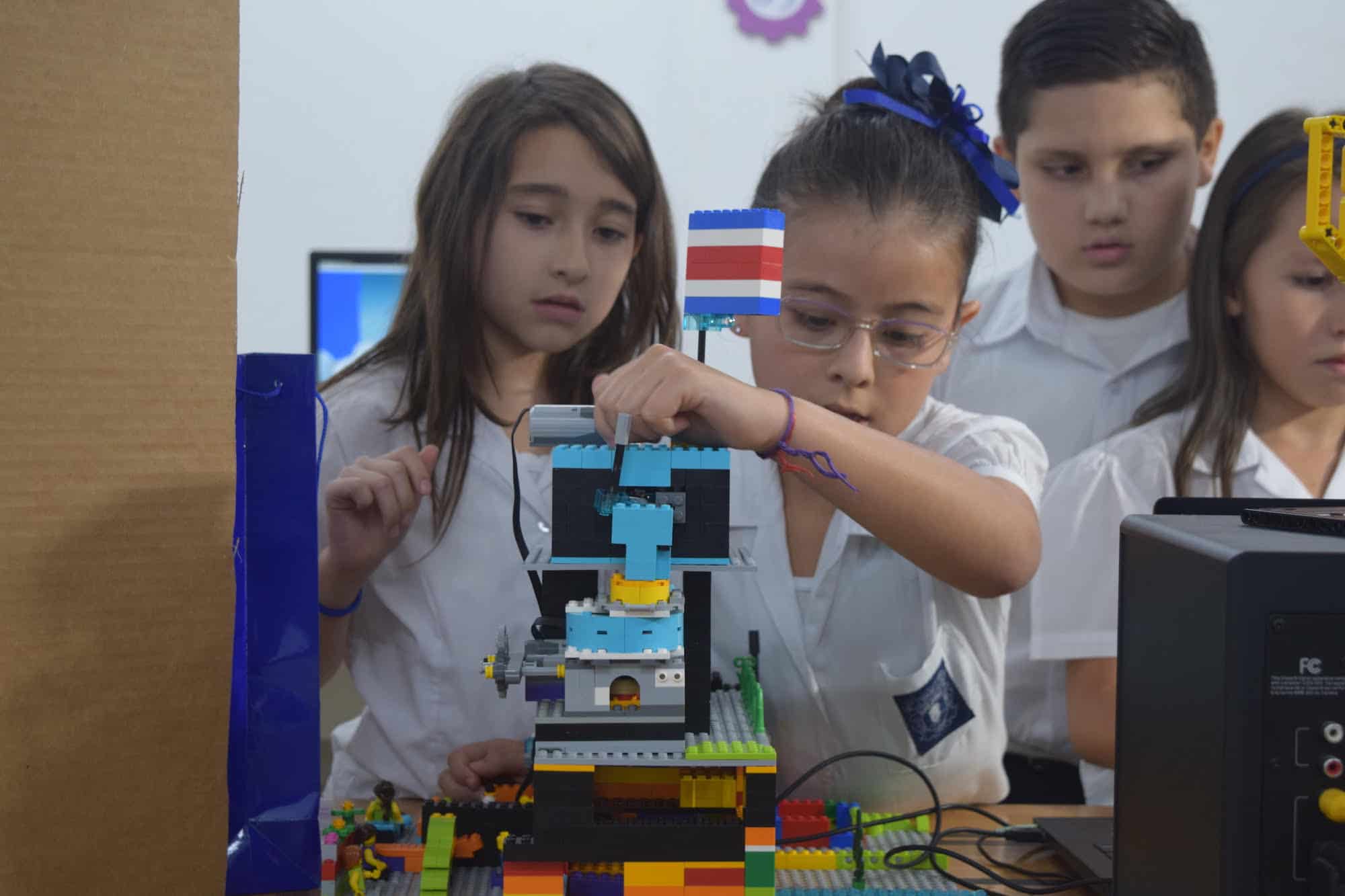 "For the Costa Rica USA Foundation it's very important to support initiatives that promote children's interest in Science, Technology, Engineering and Mathematics (STEM), because those are the fields where our country needs more and more human talent in the face of knowledge-based industries," said Marisela Bonilla, the foundation's director of projects.
The State of the Nation's HIPATIA 2017 platform shows that in 2015, only 28 percent of Costa Rican university students graduated with degrees in science and technology.
Brought to you by the Costa Rica USA Foundation for Cooperation.

The team, called Gotitas del Futuro (Little Drops of the Future), won the junior division at the FIRST® Lego League Costa Rica on March 17. They were the only one of 13 participating teams to represent a public institution.
Its members are Cristian Hernández Mora, Santiago Amador Robles, Mariangel Granados Fernández, Jeremy Cruz Sancho, Kiara Quirós Garro and Mariam Leiva Delgado.
Alberto Monge, principal of the Jesús Jiménez School, said that the school has focused on technological resources for its students and invested in robotic equipment so the kids can receive periodic lessons.
"Without a doubt, the robotics clases helped awaken the interest of the kids in science and technology," said the group's tutor, Daniela Pineda.
Her students' winning project examined various water usage problems within the school.
The participants in the Houston event, which includes representatives of 60 countries, designed and built solutions with LEGO components and motors.
The Costa Rica USA Foundation (CRUSA), founded in 1996 as a legacy of USAID's work in Costa Rica, has been working for 21 years as a grantmaker and project partner to promote Costa Rican sustainable development and international cooperation. In 2000, CRUSA established Amigos of Costa Rica, headquartered in Washington, DC, to unite outstanding Costa Rican nonprofits with donors in the United States and around the world.