The Tico Times' next Special Print Edition is coming out next week – and this time around, the cover will have the ₡500 price that readers of our weekly newspaper will remember.
However, distributors of the paper around the country, who will continue to receive the papers free of charge, will now have three choices. They can continue to give away the edition for free to customers. They can sell it for ₡500 and keep the proceeds. Or they can sell it and donate the proceeds to the nonprofit organization of their choice.
In the latter case, businesses that donate their Tico Times proceeds to a nonprofit organization, as verified by the nonprofit, will earn free publicity for themselves and their chosen organization on our site: we'll celebrate their philanthropic efforts in our Pic of the Day series.
Learn more about advertising with us in our online and Print Editions.
First to jump at the opportunity to use Tico Times sales to support nonprofits was Casitas Tenorio B&B in Bijagua, in the country's Northern Zone.
Become a distributor by filling out this form.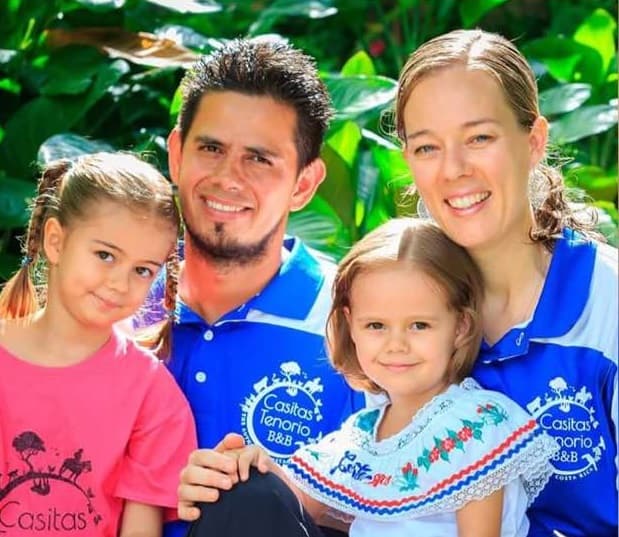 "We are committed to giving back to our community. Community development and sustainable tourism are really important to us – we live here," said Pip Kelly Varela, who co-owns the B&B with her husband Donald Varela. "This is wonderful. I can't wait to sell it."
She said she plans to choose a different local organization to support with every edition of The Tico Times. First up: the Latin American Sea Turtle Association (LAST), which develops conservation and research programs on both coast of Costa Rica; learn more or make a U.S. tax-deductible donation here). 
She plans to dedicate sales of future editions of the paper to the Fundación Casa de los Niños, which provides food and educational opportunities to at-risk children; Abriendo Mentes, which provides education, technology and social programming for at-rural communities; Voces Vitales, which supports women leaders in Costa Rica; and Nai Conservation, which promotes conservation and research to preserve tapir habitats in northern Costa Rica.
Casitas Tenorio is a TripAdvisor Hall of Fame lodging provider that offers guests an opportunity to experience Costa Rican life. Kelly and Varela grow their own food, are working to regenerate the forest on areas of the farm, and support English education and other efforts at 15 schools in the region. Guests can take in flora and fauna, visit the nearby Rio Celeste at Tenorio Volcano National Park, hike, go birdwatching or horseback riding, and more.
(Here's what a morning at Casitas Tenorio is like, by the way.)
https://www.facebook.com/casitastenorio/videos/1289450307761286/
To become a Tico Times distributor, fill out this online form. For more information, contact cvargas@ticotimes.net or call 4000-0838. See a current list of distributors here.
Learn more about advertising with us in our online and Print Editions.