Jacó blogger Magdalen López writes about the Central Pacific beach community's efforts as part of a growing nationwide movement in Costa Rica to reduce or eliminate single-use plastics.
#SinPajillaPorFavor is a campaign that calls on restaurants and other businesses to unite to reduce single-use plastics, given that 60 percent of it ends up on beaches, causing the death of marine species and birds.
In Jacó, this campaign is directed by the Central Pacific Chamber of Tourism and Sustainable Commerce (CATUCOSO) in order to improve the image of the Central Pacific beach and raise awareness among residents about environmental issues. More than 60 hotels, restaurant and commerce business leaders have joined the effort.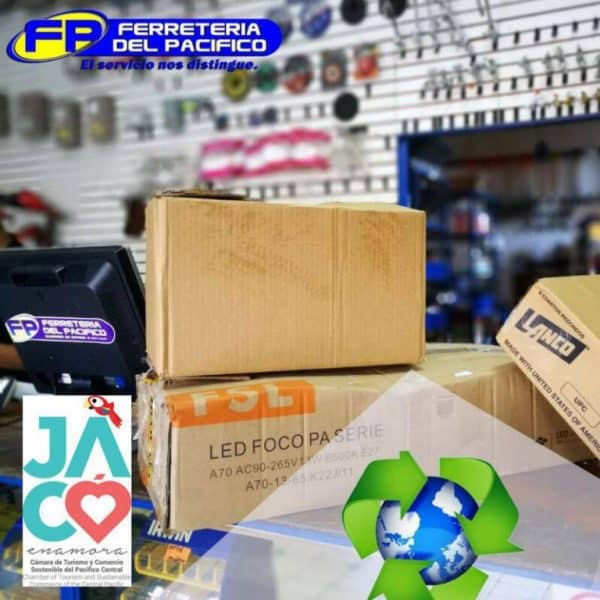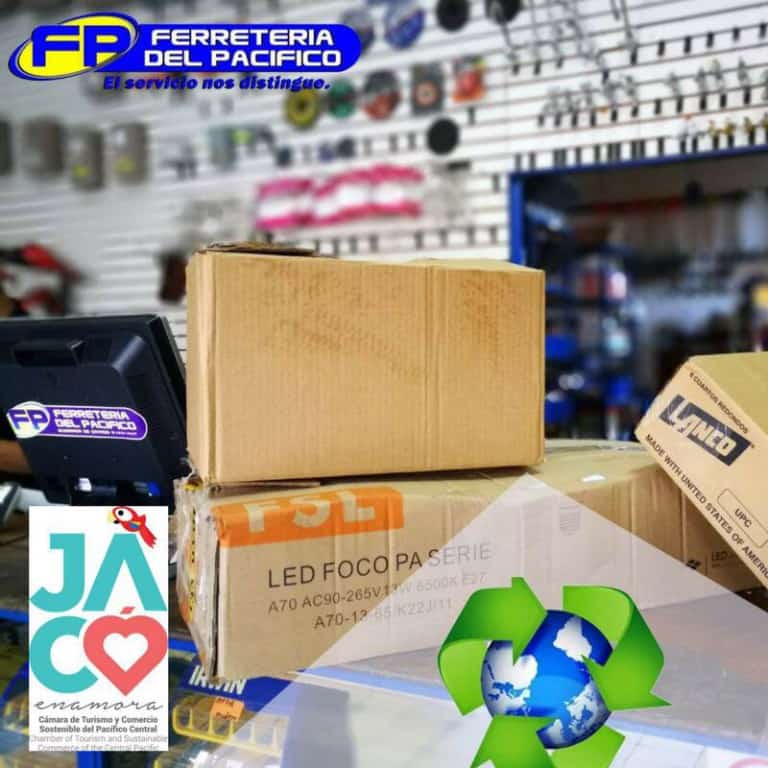 "Some of the partners are using boxes instead of plastic bags in their stores, including the Ferretería del Pacífico. In the case that plastic can't be eliminated, various businesses are using oxo-biodegradable bags in order to give their clients a more eco-friendly option," said Maria José Arguedas, treasurer for CATUCOSO.
"The plan consists of completely ending the use of plastic: for example, the plastic bags that some supermarkets provide, straws, coffee stirrers, Styrofoam containers, plastic glasses, cutlery, bottled water and others," Arguedas added.
Costa Rica launches quest to replace most single-use plastic by 2021
According to the nonprofit marine conservation organization MarViva, single-use products such as liquid and food containers made of Styrofoam and plastic have an average usage is of 20 minutes, but take between 150 and 500 years to disintegrate.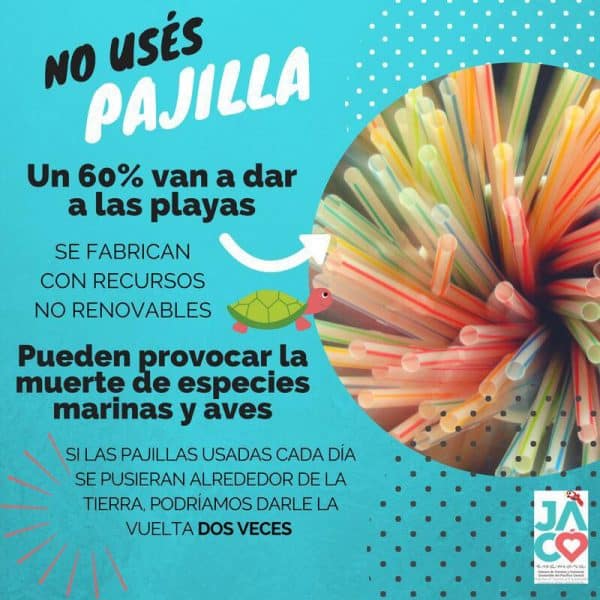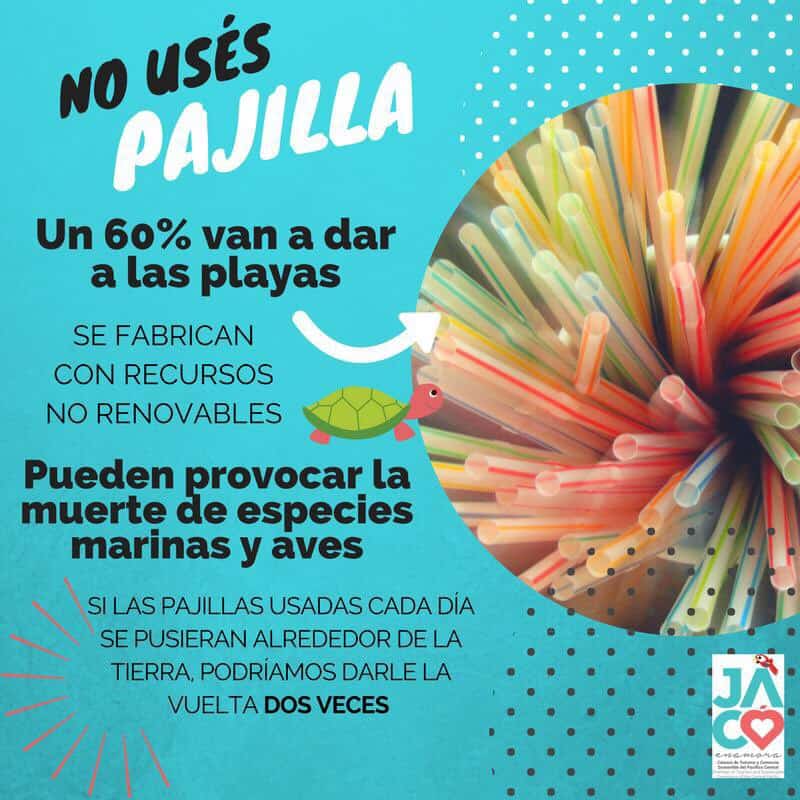 The initiative in Jacó is already being implemented at businesses including Hotel Oasis, Punta Mala Lodge and Adventures, Green Room Restaurant, Hielo Jacoo, Remax, Selina Hotel, Variedades el Amigo, Souvenirs Cocobolo, Costa Rica Holiday Rentals and others.
Restaurants such as El Hicaco, Hotel El Edén and Juanitas by Green Room are some of the businesses in the area that are already using straws made out of glass or bamboo, and replacing plastic bottles with glass ones.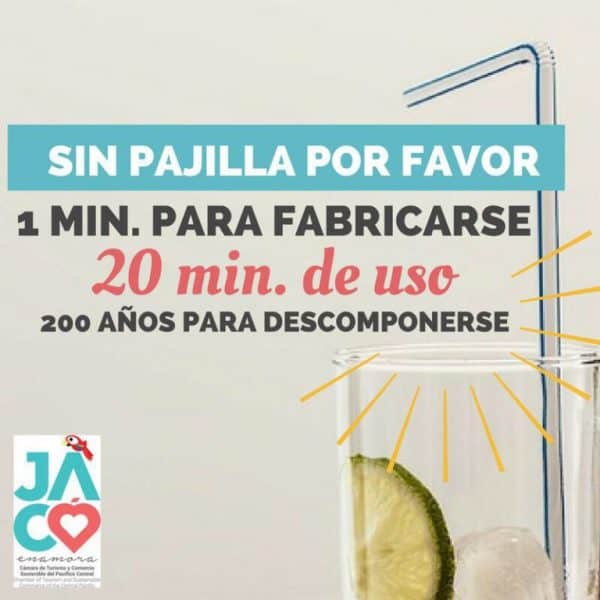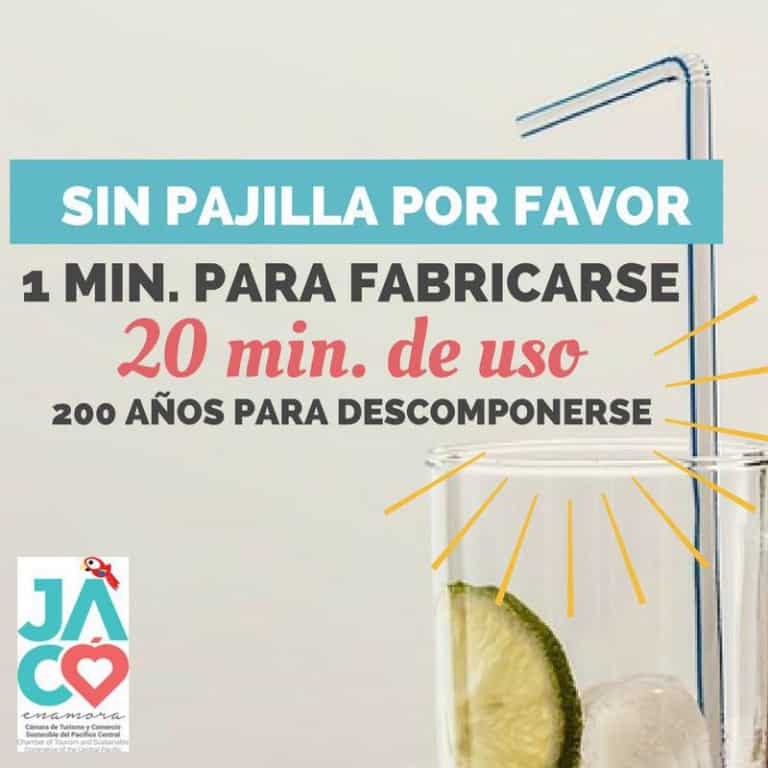 Moisés Mora, manager of the participating Ti-ko Restaurante, told us about his concern about the damage that's being caused to the environment, particularly marine animals, birds and even human beings.
"In our restaurant we've replaced the traditional straws with glass straws, and also Styrofoam containers with an eco-friendly, biodegradable takeout container made out of banana peels," added Cascada.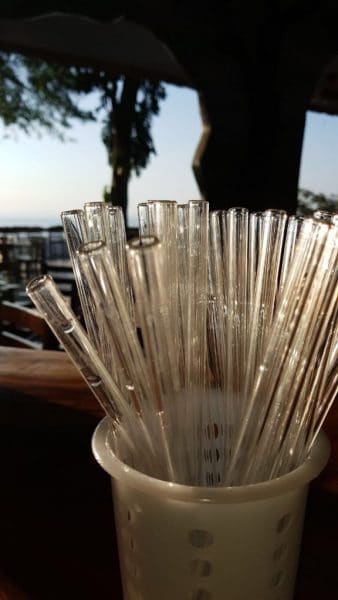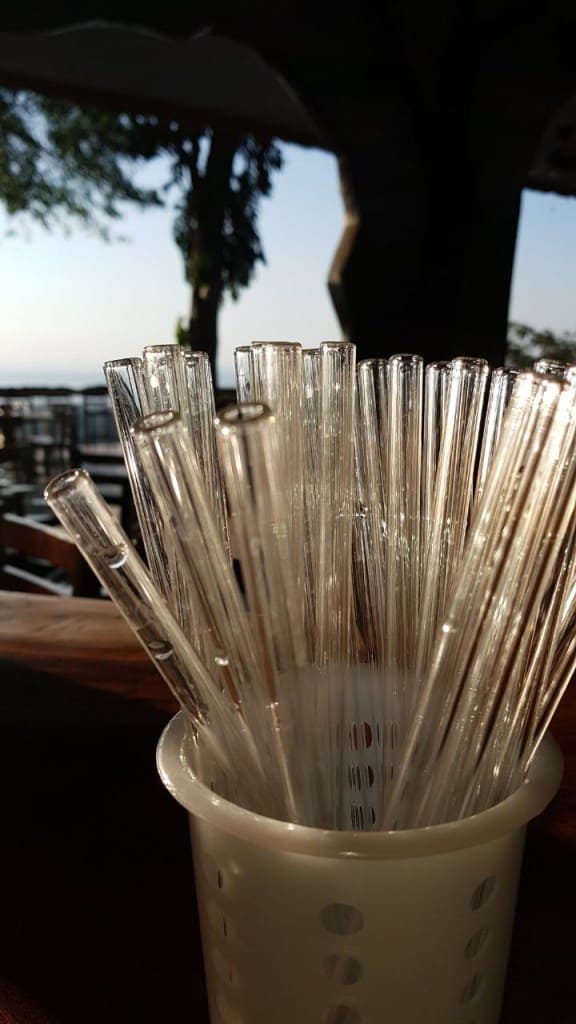 "As a business leader and as a person, I'm motivated by social awareness of the damage that hundreds of [plastic] bags cause each day," said Ronald Céspedes, manager and owner of Variedades el Amigo. "It's too much garbage; the plastic we consume end up in garbage cans. We have posters that say No More Plastic and we're waiting for the first production of oxo-biodegradable bags to use in the four stores we have."
Traveling in Jacó and eager to see which business are participating? The program #SinPajillaPorFavor will place a sticker on the walls of the participating businesses to inform clients about the no-plastics policy.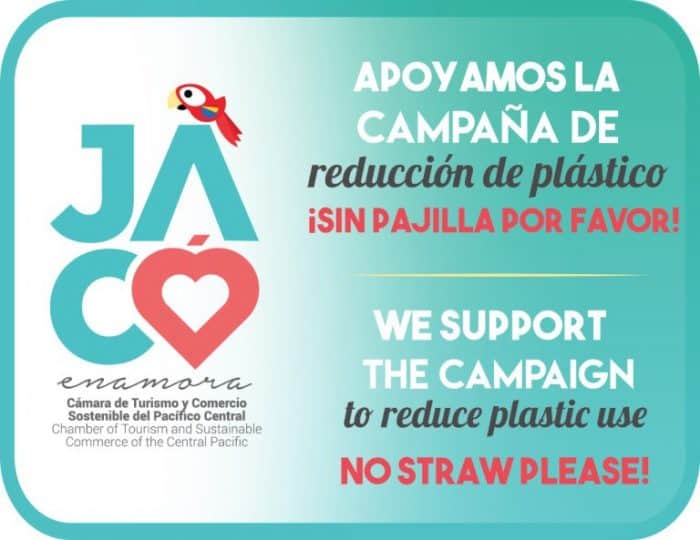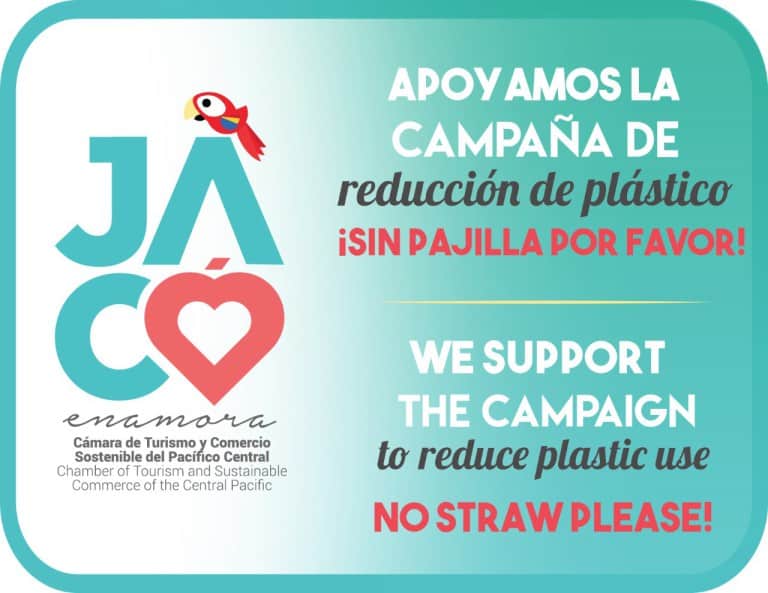 The businesses that want to be part of this pilot plan can voluntarily join and communicate with the Central Pacific Tourism and Sustainable Commerce Chamber (CATUCOSO) at the email info@catucoso.com. 
The author of this article, Magdalena López, is a journalist student who lives in Jacó and has her own blog called Tinta Viva. This version of the piece was translated and edited with the author's permission by The Tico Times; the original article was published in Spanish on Tinta Viva.