I spend my time between the beach and San José. In both places, I have my morning rituals.
When I'm at the beach, I usually wake up very early in the morning. I'm up at 6:30 am and I make myself a coffee and a fresh fruit juice. Then it's time to check out the waves.
Going to the beach is a ritual in its own right, because if there are no waves at all, it's a great time and place to meditate; normally at that time there are not many people around. If the waves are good, I go in. That ends up being the best meditation I can have for around two hours. Waves are so much fun, and they challenge me on every level.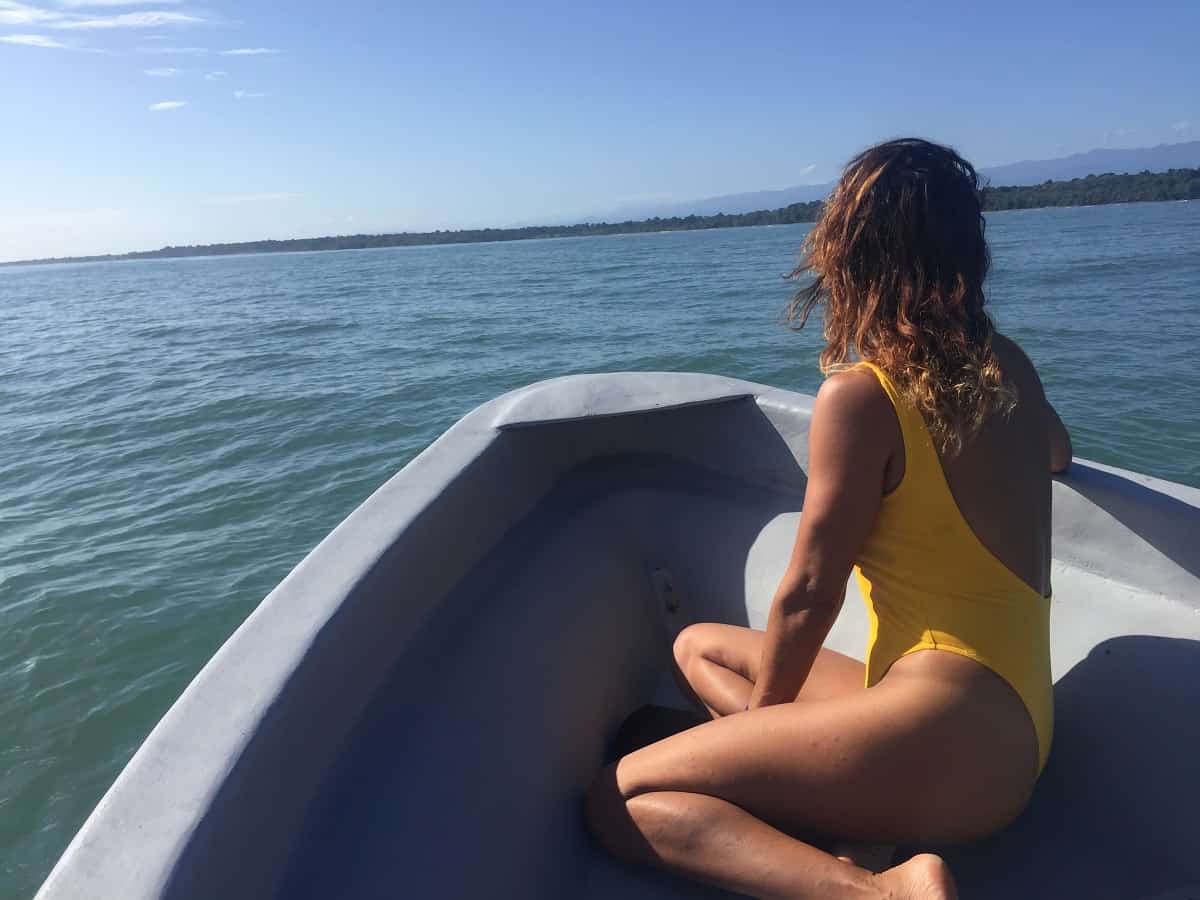 I believe surfing is a mirror of your life: how you act in the water is how you act in life. If you're fearless about things, fearless about commitments, it shows up in the way you look at waves and challenges when you are surfing. If you're scared of life, you wouldn't even show up for surfing, or learning, or waiting for waves back there at the lineup.
After the morning surf session I'm usually really hungry. I come back home to prepare a huge smoothie, eggs and tortillas with cheese, and another coffee. (So far, this is the perfect morning.)
Beach life allows you to connect more with nature and the weather than city life, so during the rainy season in Costa Rica I might skip my surf session – the waves are often too big for me anyway – and, instead, take my coffee to the beach and do a beach cleanup. Rain or shine, it doesn't matter. It's usually a long cleanup because it hurts to see the amount of plastic you find. I usually head home afterward to wash and sort the trash I picked up.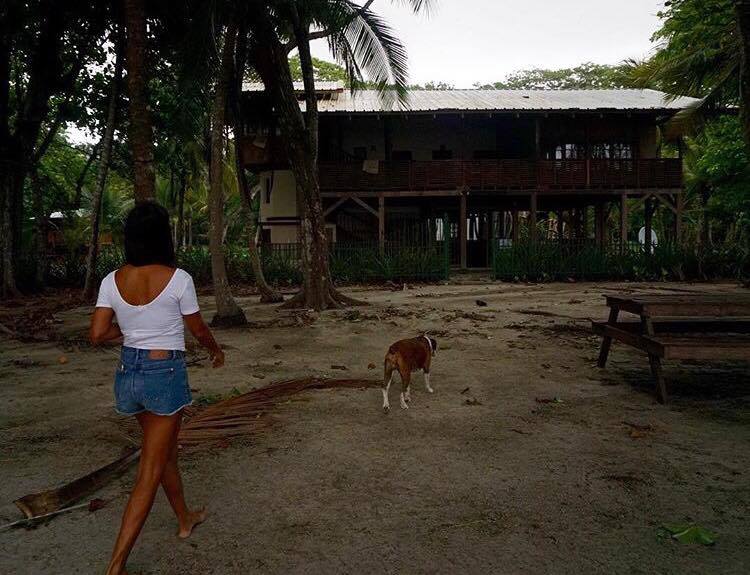 By the time I finish my morning rituals it's usually around 10 am. Because I work from home, this is the time when I sit down with my computer in a comfy place and start working. I work for a New York-based company called BIONIC, so I work from home with no fixed schedule. I act as the company's liaison with local organizations in Latin America such as Waterkeeper Alliance, and we work with coastal communities to recover ocean plastic. The plastic is sent to different parts of the world to get transformed into thread. Next year, we are going to open the first center for ocean plastic recovery together. This job requires me to send emails, have phone calls or skype meetings. I'm happy to say I have a very carbon-free lifestyle.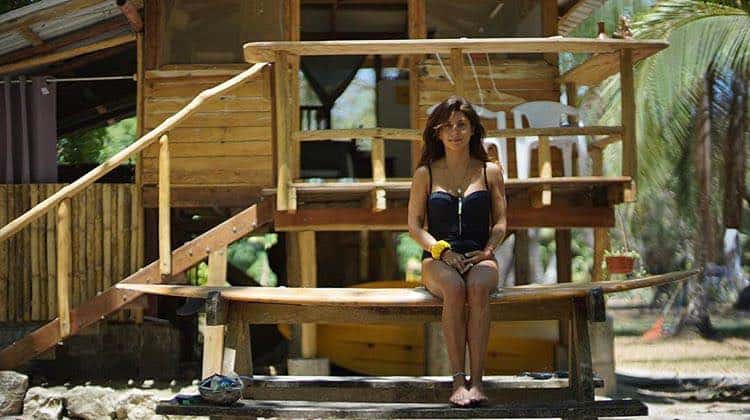 Back in May 2016, I started an initiative called #5minutebeachcleanup. The main goal was to focus on creating awareness about the responsibility we have to pick up the trash that washes ashore around the world, and also to educate people about the threat we are all facing, especially marine life and the health of our oceans. The initiative has now become an active movement with more than 17,000 followers to date.
On a daily basis, I dedicate some time to that project and to reading the day's news related to ocean pollution. I like seeing what is going on in the world, the newest initiatives and programs, and which groups are working for the same cause. All of these are important issues to me.
Then I take a look at the images people tag or send to @5minutebeachcleanup on Instagram and Facebook. They come from all over the world. Kids, parents, young people started to take, tag and send the images from their cleanups, so I choose and curate both pages.  I post the images I consider to be the nicest, work on a fun and interesting caption and follow up on the comments as much as I can. Lately, I have been working on how to take my initiative to the next level – what to do with all the plastic people pick up – and this is taking some of my time as well. I'm optimistic about the results and I hope to publish them soon.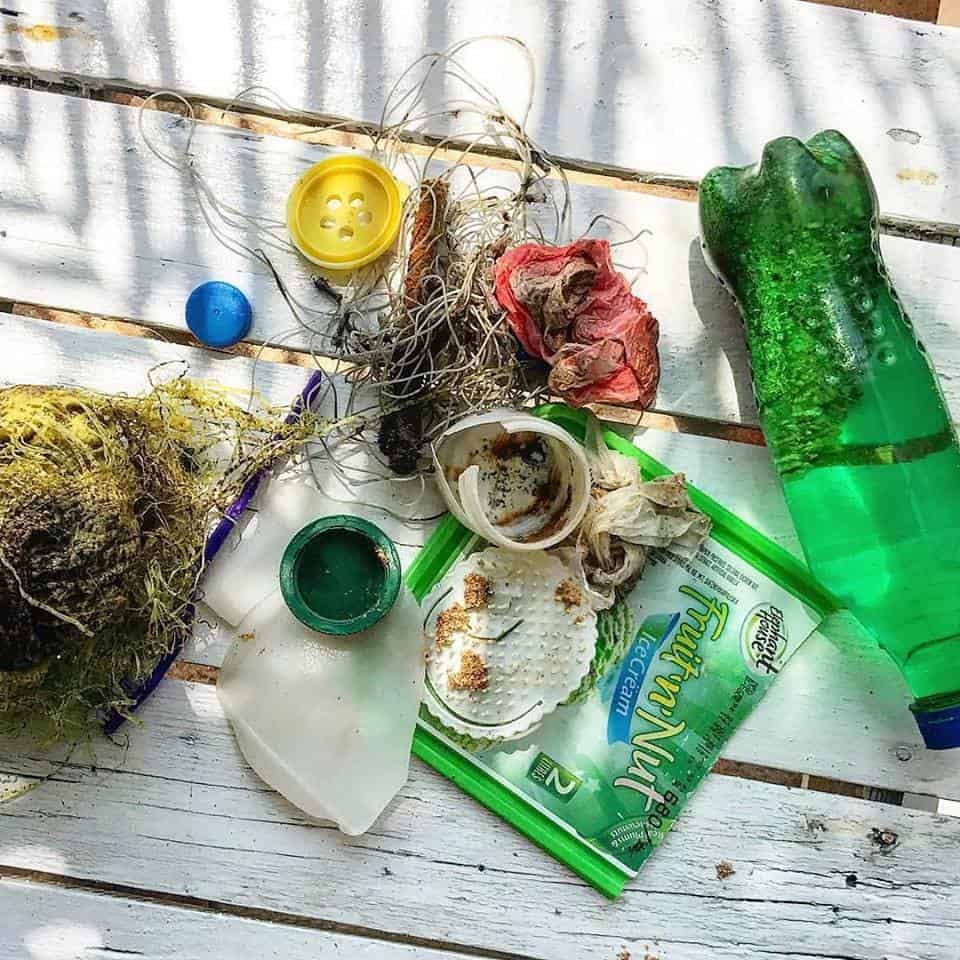 It's almost 4 or 5 pm when I finish working on my two jobs and passions. At this point, I either go for a run for 45 minutes or I take my ATV to go run some errands. The Bakery or Product C are my favorite spots in town. If I have people visiting, which is very common, I take them there to hang out with locals.
By 6 pm I'm usually with my friends to watch the sunset and sometimes drink a li'l cocktail. That's a ritual we all have in Santa Teresa. We meet either at the beach or at my place, or I go meet them wherever they are.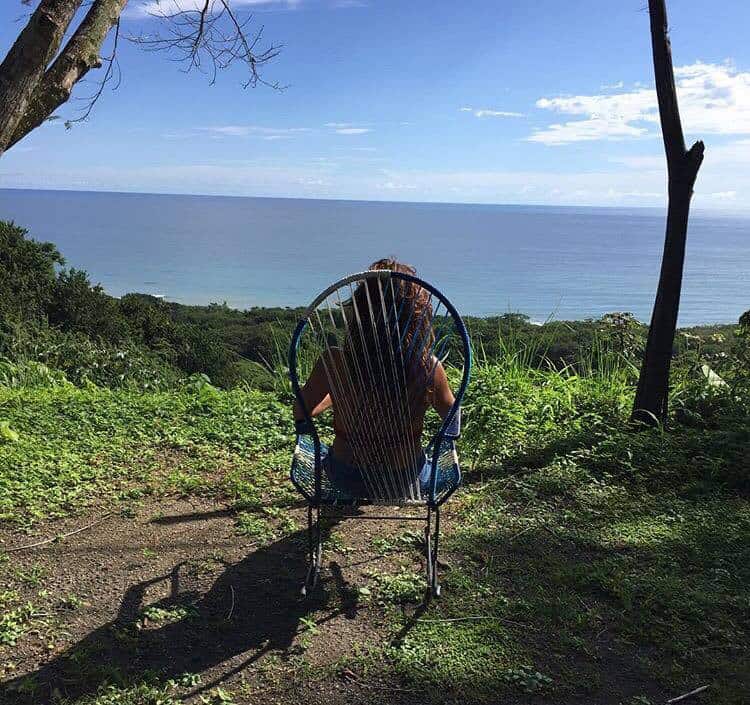 Afterwards, I prepare a nice, light dinner and get ready to watch a movie or read a book, to go to bed early and start my day with the first rays of sun.
Life at the beach is pure magic.
This brand-new Tico Times series, "A Day in the Life," seeks first-person narratives by people in Costa Rica that give us a peek at their daily routines. Have a nominee for our series, or an aspect of Costa Rican life you'd love to see us explore? Let us know at kstanley@ticotimes.net.
Carolina Sevilla, 44, was born in San José and returned to Costa Rica in 2014 after spending nearly 10 years working in New York as a diplomat. Read more from Carolina or sign up for her movement at the 5minutebeachcleanup website.
Meet Carolina this video by Make a Change World:
https://youtu.be/UJYeNFRZTJI