Costa Rica's new international airport expected to open in 2027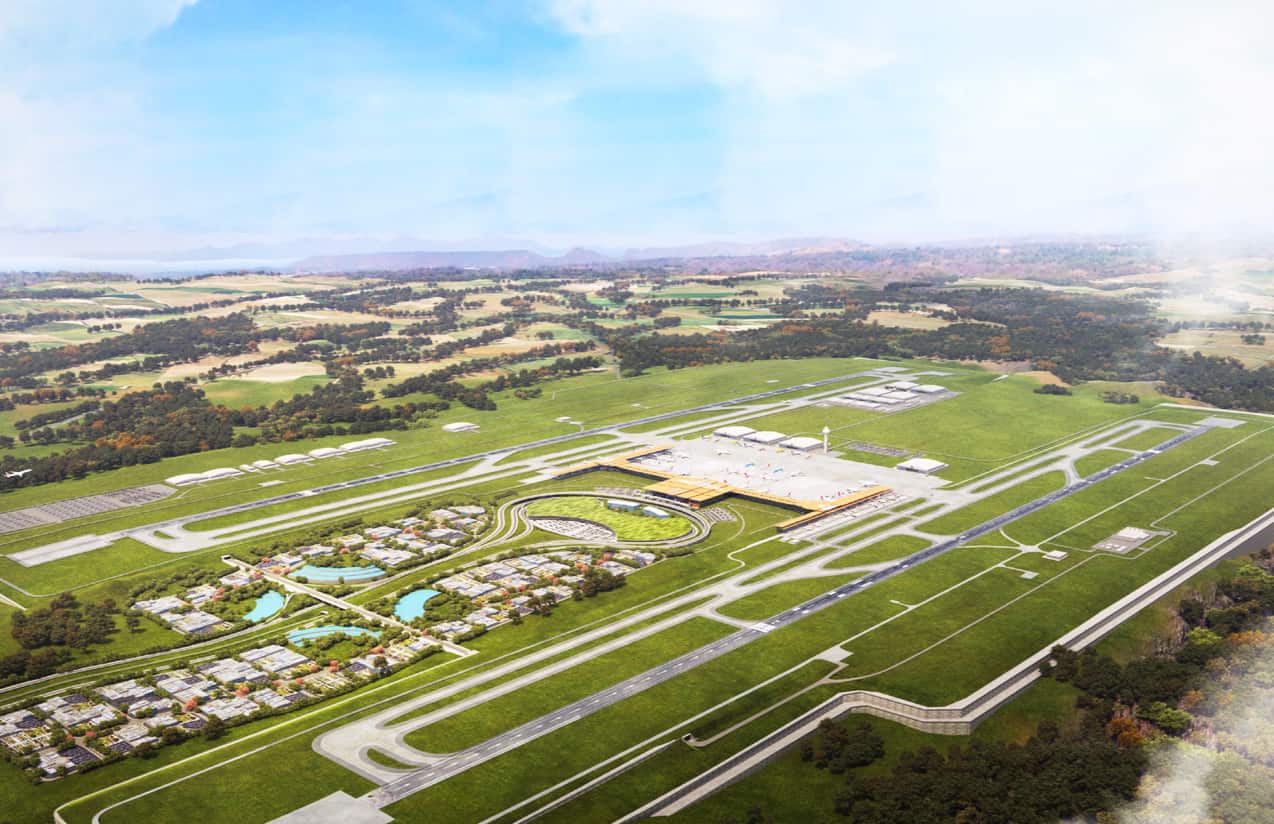 Public Works and Transport (MOPT) Minister Carlos Villalta announced Wednesday that the construction of Costa Rica's new Metropolitan International Airport will begin next year and that a first stage of the terminal will be fully operational by 2027.
The $3.5 billion project will be built in the Alajuela canton of Orotina, some 60 kilometers (37 miles) from San José. The project will be financed through a public-private alliance, as the government does not have the required resources to build it, Villalta said.
"A first stage of the project will be ready in 2027 with an investment of $1.9 billion. The fourth and final stage should be completed by 2047," he added.
The chosen location has the best characteristics for the airport, according to a report from MOPT's Technical Council of Civil Aviation. The report comprises 24 technical studies that concluded that building a terminal at sea level represents a series of aeronautical and commercial advantages.
Among others, it allows planes to take off carrying more payload and also allows them to reach more distant destinations. The area is free of natural obstacles such mountains or high buildings.
President Luis Guillermo Solís signed an executive decree, also on Wednesday, declaring that the acquisition of 370 private properties that the government will buy for building the project is a matter of public interest. Decree 40.431-MOPT seeks to avoid price speculation and ensure a fair price for acquiring those properties.
The project's general coordinator, Carlos Segnini — a former Transport Minister — explained that a technical report performed by British firm Mott MacDonald estimated a budget of $41.3 million for the purchase of all the properties.
Capacity
The country's two international terminals currently handle just over 5.8 million passengers a year, of which 83 percent pass through the Juan Santamaría International Airport (SJO) in Alajuela, according to the Civil Aviation Administration.
The consulting firm projects a demand of 7.8 million passengers for the first year of operation. The figure would grow to some 20 million in 2047 and to 50 million by the end of the century.
The new airport would have the capacity to operate at least 38 flights per hour: 21 departures and 17 arrivals.
The project's area spans 1,500-hectares, representing almost eight times the area of the SJO Airport.
Infrastructure improvements
The Mott MacDonald study concluded that the expansion of Route 27, which connects San José with the province of Puntarenas, is necessary for the operation of the new terminal.
The firm estimated that Route 27 currently allows passage of up to 2,165 people during rush hour, and that this capacity must be increased to at least 3,685 people per hour.
The British company recommended building a new highway in Alajuela connecting Pozón de Orotina and San Ramón, and a train connecting Orotina with San José, likely near La Sabana Park.
SJO: Local terminal
The project states that once the new international terminal enters into operation, Juan Santamaría, or SJO, will only operate local flights and flights from small aircraft and private jets. It will also receive aircraft that require repairs.
"It is also clear for us that [the SJO] also would serve as an alternative in case of emergency," Minister Villalta said.
The SJO recently underwent a renovation and expansion and earlier this year the terminal administrator announced a $100 million investment in coming years.
That investment includes the expansion of the runway, which began last month with the expropriation of an adjacent property. For decades, that land was home to a restaurant famous for providing its customers with a great viewpoint to watch planes landing or taking off.
Today, SJO operates flights from 27 airlines to some 70 international connections.
Tourism Minister Mauricio Ventura said that from the almost three million people who entered the country in 2016, 70 percent did it by air.
"Air terminals are our the main ports of entry to our country and for that reason we applaud this effort," he said.
You may be interested