Chances of seeing a decrease in monthly electricity bills this year is not very likely for customers of the two main state-owned power companies.
Over 700,000 customers of the Costa Rican Electricity Institute (ICE) will pay eight percent more in their monthly electricity bill starting this month. Meanwhile, the National Power and Light Company (CNFL) filed a new rate hike petition this week that would raise tariffs for its customers by 26.6 percent.
The Public Services Regulatory Authority (ARESEP) is evaluating the request, which, if approved, will affect CNFL's 540,000 customers starting in July.
Both companies' requests state, among other arguments, that the increases are essential if the companies are to address the budget shortfalls estimated for this and next year.
Business sector opposed
Leaders of the Costa Rican Chamber of Industries (CICR) said in a public statement that the alleged lack of financial resources "is result of ICE and CNFL's inefficiency in their spending." Chamber President Enrique Egloff said the energy agencies have no interest in lowering their rates, and plan to continue implementing expensive projects.
Egloff said all of ICE's recent projects cost more than their initial estimates, which is driving up rates.
"Projects such as Reventazón, Pirrís, Toro III and Balsa Inferior, instead of helping to lower tariffs, have rather doubled and even tripled them," Egloff said.
He blamed both agencies for the closure or relocation of many companies in recent years. Industrial rates here are higher than the average on Central America, and this hurts the country's competitiveness, he said.
"Costa Rica is much more expensive than Europe and the United States. ICE and CNFL's rates are more expensive than those of 51 power companies in South America," he said.
Egloff said the country is trapped in a vicious circle created by ICE and CNFL's high expenses.
"High tariffs force companies to close or move, and prompt consumers to look for alternative energy sources, such as solar panels, to reduce their monthly bills. This reduces revenues for ICE and CNFL, who then ask ARESEP for rate hikes to pay for their expenses, and the circle continues," he explained.
Agencies reject claims
The ICE sent a written response to The Tico Times calling the CICR's claims "false and unfounded attacks."
In an extensive document, ICE officials said that it is false that competitiveness relies solely on electricity tariffs. The agency claimed it provides reliable service, plus "coverage, sustainability and also stable tariffs," despite a lack of govenrment subsidies.
The document also called foul on the claim that rates here are among the highest in the region, or that those rates are causing business closures or relocations.
"On the contrary, the stability of the energy supply here has attracted investment of foreign hi-tech companies to free zones where ICE supplies electricity," the statement adds, going on to describe programs the agency has implemented to "optimize costs and expenses, aimed at reducing tariffs."
The CNFL in a news release said that its administration "maintains strict control over costs and efficient use of its resources," and has successfully reduced worker benefits through negotiations over the past two years.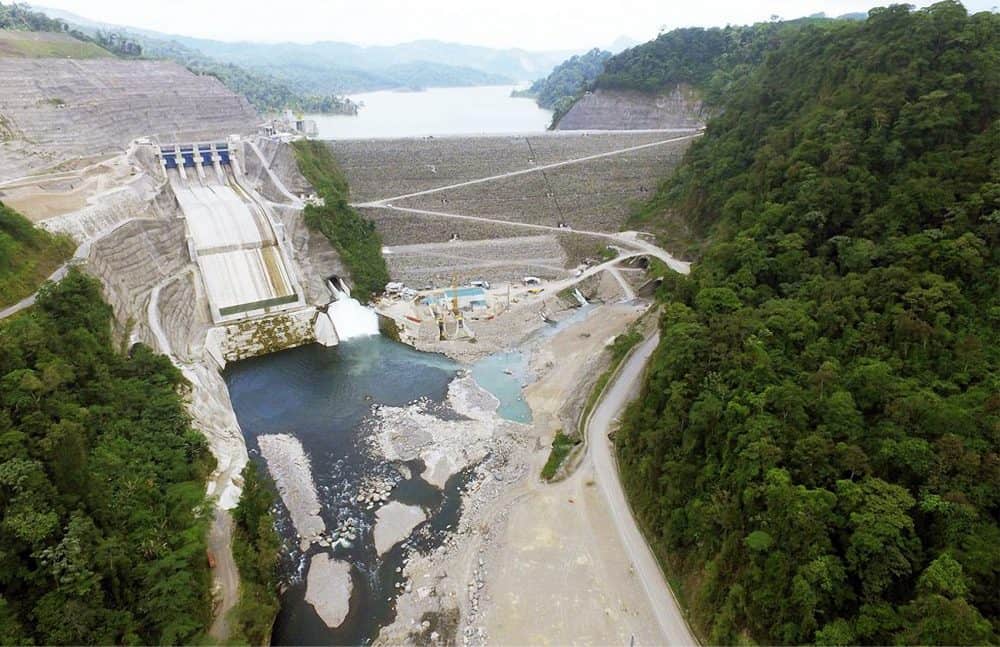 Legislative hearing
In response to business leaders' complaints, however, the Legislative Assembly's Committee on Public Income and Spending Control approved a motion to call ICE Executive President Carlos Obregón and CNFL General Manager Víctor Solís to appear before them. Both officials will take part of a hearing on April 20 where they will have to explain the impact on electricity tariffs of the agencies' investments.
Committee members on Thursday reviewed the reports of various projects from both agencies whose final costs were much higher than they were initially estimated.
Among these were the Diquis hydroelectric plant, in the South Pacific, with an expected cost of $1.4 billion in 2007, and a final cost in 2014 of $3.6 billion. The Reventazón hydroelectric project in the Caribbean had a final cost of $1.5 billion, more than double the $697 million projected in 2007.
Legislators also cited CNFL projects such as the Parque Eólico Central, a wind farm in Santa Ana, west of San José. The project had an estimated cost of $21 million but ended up costing $53 million. The costs of another CNFL project, the Balsa Inferior hydroelectric plant in Alajuela, ascended from $94 million to $361 million during the life of the project.
The committee members unanimously approved the motion for Obregón and Solís to appear before them.