UPDATE 12:15 p.m.:  A new noontime report from Liberation election officials showed that Antonio Álvarez Desanti maintains his lead with 45.5 percent of the votes in his party's presidential primary. José María Figueres obtained 39%.
National Liberation Party (PLN) Internal Elections Tribunal President Alvis González said at a press conference that results represented reports from 28.8 percent of polling centers.
Figueres,  shortly after, acknowledged Álvarez as the winner and thanked his supporters.
In his speech, Figueres said that "he will always support National Liberation," and that he will continue working for the party.
Original story continues here:
Preliminary results of votes issued at approximately 3:36 a.m. this morning showed that lawmaker Antonio Álvarez Desanti was leading the presidential primaries of the National Liberation Party. He had received 45.4 percent of the votes with nearly 25% of polling centers counted, with former president José María Figueres Olsen, who is also the son of three-time Costa Rican President and Liberation Party Founder José Figueres Ferrer, in second place with 39.5 percent.
The next counts are expected Monday morning from the Liberation Party's Internal Elections Tribunal (TEI), in charge of tabulating primary results.
The tribunal issued its first report at around 9:15 p.m. representing the votes from 227 polling stations, or 10.7 percent of the total; that count showed Álvarez with 45.8 percent of votes, Figueres with 40.2 percent, Rolando González Ulloa at 8 percent and Sigifredo Aiza with 6.5 percent.
However, the tribunal then provoked strong backlash from Liberation officials and from candidate Álvarez when it announced that, rather unusually, it would suspend the count until Monday morning.
Álvarez told the daily La Nación that the unexpected move was "suspicious" and that "we are not going to allow fraud to take place," while Figueres asserted, "Tomorrow we're going to win this."
Shortly after midnight, Liberation Party President Jorge Pattoni told the daily, "I'm very concerned about what's happening: this should not take place." He said he would work to revert the tribunal's decision to revert the count.
Apparently because of this party reaction, the tribunal announced in the wee hours of the morning that it would resume the count as usual, and released the 3:36 a.m. results.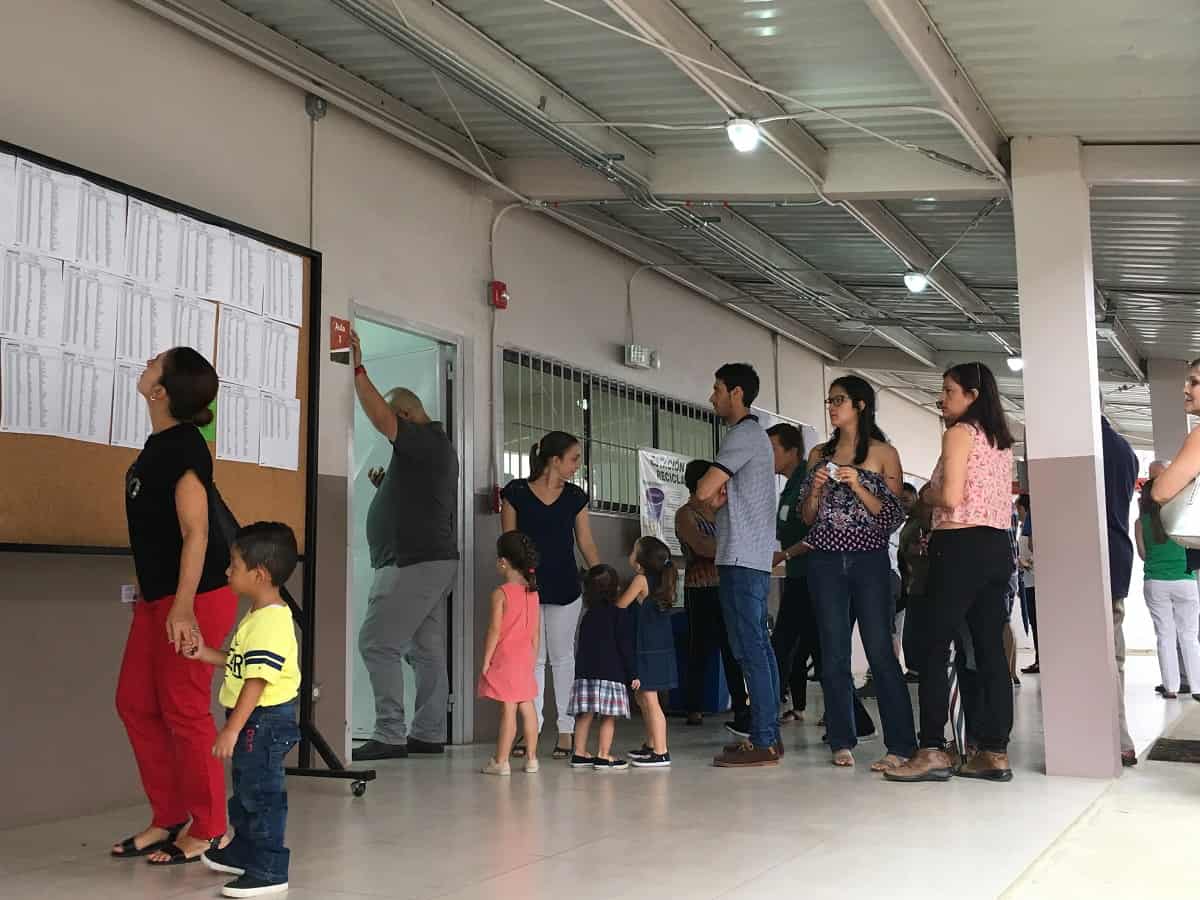 Reactions
Álvarez, a few minutes after the first announcement, at 9:15 p.m., told reporters that he was confident in maintaining and increasing the advantage over Figueres, and therefore his victory.
Álvarez met with his family and supporters to await for results at a parking lot in downtown San José. He said that, even though results represented a partial result, "the figures show a difficult to reverse trend."
While Figueres said he preferred not to make any statements following the first reports, at approximately 11:25 p.m. he told Telenoticias Channel 7 that he was confident Monday's results would reverse the trend in his favor.
Rolando González acknowledged his defeat and said in a speech that the great winner has been the National Liberation Party "which showed its strength  as a solid political group in the country."
González asked liberacionistas to keep supporting the party and pledged for the winner "to guide the PLN humbly."
Aiza was the most critical and said the results only showed the "power of the millions" of his  opponents.
He accepted his defeat at around 10:30 p.m. and thanked the support of those who voted for him.
See a video of Antonio Álvarez's reactions:
https://www.facebook.com/alvarezdesanti/videos/1281199141916675/?permPage=1