"I've always read extensively and thought of myself as a writer," said James Just when asked how he got into the world of poetry.  "I have written poetry since I was a young man, but never before had the resources to be able to devote myself to writing."
Just was born in Sacramento, California. After dropping out of law school, he worked in a variety of jobs; he met his wife Irina in Seattle while he was running a wine shop there. The couple moved to southern France, where they lived in a small village surrounded by vineyards; upon their return to the United States, he bought some acreage in the Willamette Valley in Oregon, planted a vineyard, and a few years later began to make wine.
Four years ago the couple wanted to make a change and relocated to Costa Rica, where they found a wonderful place to live in El Cajón, Grecia.
"I go to my studio to write every morning, work until it's time for lunch, then go back to my desk after lunch. The window at my desk looks out on the San Luis ridge, covered in coffee and forest, the air filled with butterflies and birds," Just said. "But I can't sit at the desk for long, I'm always getting up to play in the garden with the dogs, walk around to see what's going on around me. A lot of procrastination goes into a few lines of verse."
After moving here, Just finished and published three poetry books: "A Year of Days," "Sketches of Poás," and "Meanders." He also just finished translating the work of Costa Rican poet Rosibel Morera, a task that took Just 11 months. He says he did it because he strongly believes Morera's poetry must be available in English so a wider audience can experience her work.
The Tico Times talked to Just about his life in Costa Rica, his books and his favorite Costa Rican poet. Excerpts follow.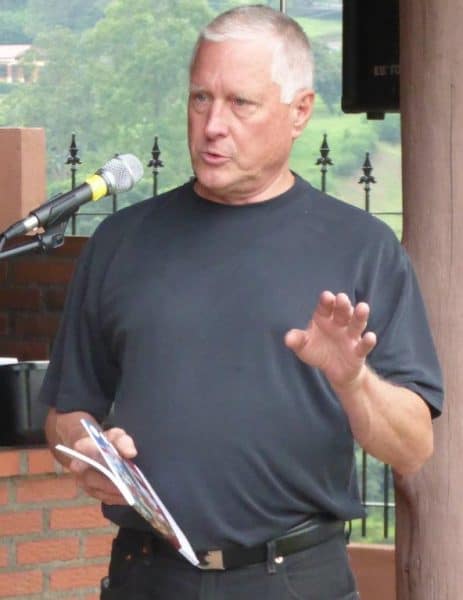 Why did you move to Costa Rica?
Farm life was getting to be too much for us, as was life in the States. So we sold the farm and began thinking about our next adventure. Her job was to tidy up our affairs, mine was to find us a new place to live. When Irina heard that Costa Rica was a stable social democracy with a good universal (well, almost) health care system and no army, our decision was made. The fact that the country is beautiful and the climate terrific didn't hurt.
We moved here a little over four years ago and immediately filed for temporary residency. In a couple of months, we will be filing for permanent residency.
I spend my time here writing, studying Spanish, and being with friends. Never before in my life have we had so many good friends, and so close, just a few minutes away, even within walking distance. It's a wonderful neighborhood, vibrant with life.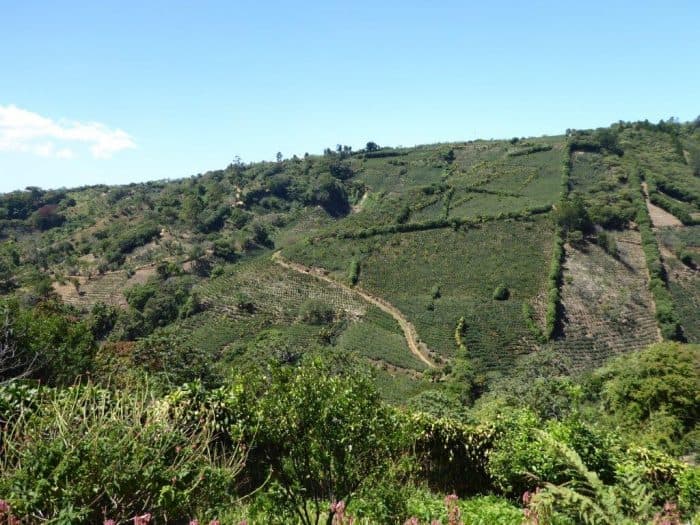 Tell me about your poetry books,
One of the books I published last year, "Meanders," collects what was not lost from my earlier works and ties them into life here in Costa Rica. "A Year of Days" is kind of a journal of a year living here in El Cajón, in poems. "Sketches of Poás" is a collection of shorter poems about life on the slopes of Poás Volcano, focusing on the creatures with whom we share our lives. Each poem is accompanied by an illustration by Gesa Emde, a German artist living in France.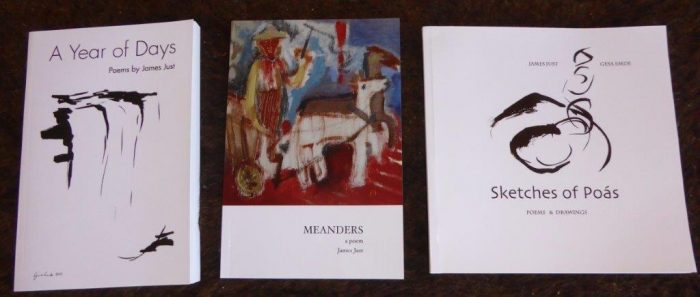 Why did you translate Rosibel Morera's poems?
We have a good Tica friend who lives up the road, who appreciates my work. One evening over dinner we were talking about poetry, and I mentioned that I had never come across any Spanish-language poetry that had really captivated me, as had poetry in German, French, English of course, and, in translation, Chinese and Japanese. She mentioned Rosibel Morera, saying that her sensibility was very similar to mine. Then she loaned me Morera's book "Yo sólo sé decirme a los amantes." I began to read it and was immediately captivated, but found that understanding it required that I translate the poems painstakingly into English. Ms Morera's work is really special. It demands to be made available for the English-speaking world.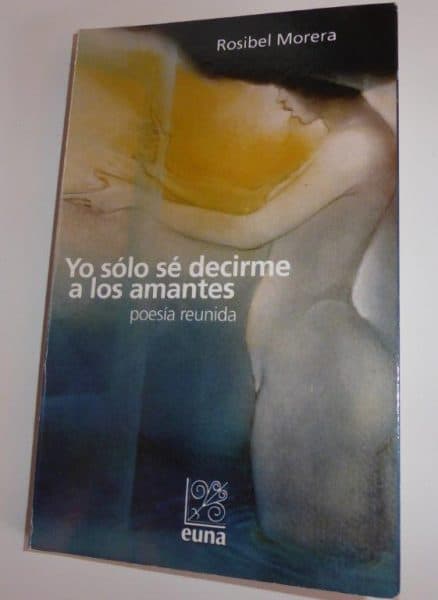 So she's your favorite Spanish-language poet?
Morera is not only my favorite Costa Rican poet and my favorite poet writing in Spanish, but also one of the handful of poets in any language who have influenced me the most… ranked with such poets as Gary Snyder, Li Po, Po Chü-i, Tu Fu, Basho.  Morera's work is funny, powerful, emotionally honest, rooted in nature. She uses image, never abstraction, and writes in a limber line unlike anything I've seen before. She writes of sensuality and sexuality and love, evoking both passion and compassion. Her work is a breath of fresh air.
Do you recommend any other authors for those just starting to read in Spanish?
I've only read a handful, and those in translation: Neruda, Borges, Márquez. I love the short stories of Borges, and the novels of Neruda and Márquez. But I've never read them in Spanish.
Read more Weekend Arts Spotlight interviews here.
If you're interested in reading Just's books, contact the writer at ticajust@gmail.com or 8420-7285.
Our "Weekend Arts Spotlight" presents Sunday interviews with artists who are from, working in, or inspired by Costa Rica, ranging from writers and actors to dancers and musicians. Do you know of an artist we should consider, whether a long-time favorite or an up-and-comer? Email us at kstanley@ticotimes.net.