Part Three of a four-part series. Read Part One here and Part Two here.
Is it possible for a single organization to change the face of a country's toughest neighborhood? La Carpio, the name of Costa Rica's oldest shantytown located in La Uruca, San José, is synonymous in the minds of many Costa Ricans with poverty and violent crime. In 2011, however, Alicia Avilés and Maris Stella Fernández launched a quest to change this when they founded the Integrated System of Art Education for Social Inclusion (SIFAIS), an NGO seeking to promote cultural growth in the neighborhood. In this four-part series, The Tico Times sets out to show how this non-traditional cultural education model is trying to beat the odds and help this vulnerable community strive for a better future.
Through hard work and the combination of trust, constancy, tenderness, and the "positive madness" that leads project leaders and participants to take on big challenges, the Integrated System of Art Education for Social Inclusion (SIFAIS) has been rebuiliding the La Carpio shantytown in San José through cultural education. One of the key factors for the sociocultural construction of the community has been the volunteers who, together with the people of La Carpio, are at the heart of the program.
Since day one in 2011, SIFAIS has been working with a wide range of professionals seeking to share their knowledge with La Carpio, a community that has an approximate population of 51,000 people. To date, a total of 137 volunteers and 350 other collaborators have served the 950 community members enrolled in SIFAIS' classes and workshops in music, athletics and general education.
Ana Victoria Carrillo and Sandra González are among the 137 volunteers who have been helping the community. Carrillo is a university student studying photography, biology, and sustainable development, and González works as a business administrator at the finance department of a multinational company. Both Carrillo and González started volunteering in SIFAIS as assistants.
Carrillo has taught art and contemporary dance, and González has been teaching the basics of reading music to children from ages four to eight.
See also: Meet Alicia Avilès, the perseverant leader of La Carpio's cultural growth
"I've been teaching in La Carpio for three years," González told The Tico Times. "I started out as an assistant with a friend who plays the violin, but then she moved to Singapore for two years. She had taught me all the basics of music reading, so I was capable of teaching the children as well: how to read musical notes, what a staff is, the durations of notes.
"For the past three years I've been going every Saturday to La Carpio, and those children receive me with open arms and a smile," she said.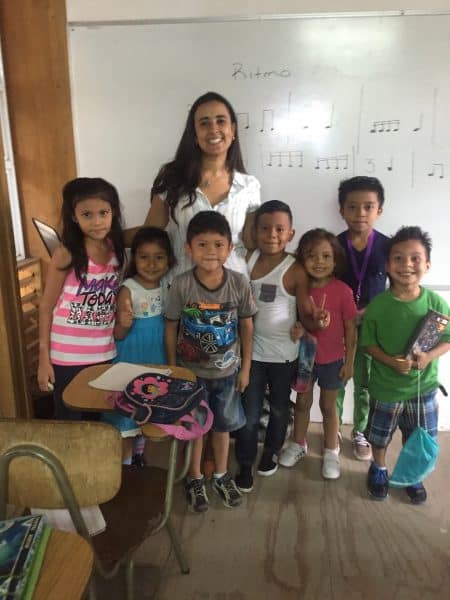 These volunteer efforts have begun to change paradigms in a community in which the youngest generations are "supposed" to repeat the cycle of poverty. SIFAIS provides an opportunity for young people to set new goals for themselves and strive to improve.
"At the very beginning I taught a four year-old child named Steven," González remembered. "When he began he had difficulties with learning the notes, but his mother always came to class with him and would help him study at home. He became the student in the class who knew everything. Now he's seven years old and plays the violin. It's so beautiful to watch him always carrying his violin everywhere. This person has a very different future written ahead of him now because we gave him the passion of music.
"We definitely came to break those cycles in which their grandmother is someone who asked for money on the street, their father is a street guard, and consequently [the kids think they] should repeat that. When they drop out of high school they have to go to work because they think that's the life they deserve. Their destiny is written according to the cycle they're living, but suddenly SIFAIS appears and gives an artistic education that breaks the cycle. It's there where the child decides that he or she has to finish high school in order to get to college and complement it with violin lessons. The children themselves have said it: 'the shooting sounds have been replaced by violins, trumpets and drums'," González told The Tico Times.
See also: Rebuilding the community of La Carpio through cultural education
Ana Victoria Carrillo says her own experiences as a volunteer have shown her how that attitude shift has resulted in a greater sense of dignity on the part of participants.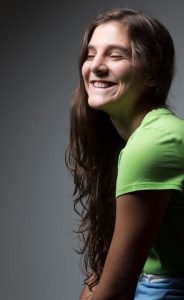 "All of these cultural activities are teaching children discipline and to do things with love. It has also taught them to be themselves, to know what they like and what they don't like. It has improved their self-esteem a lot, because they find that passion that makes them forget for a while the reality in which they live," Carrillo said. "From there they learn to have hope; to have energy; to move on and continue experimenting the loving craziness of life."
This crazy passion Carrillo refers to has been developing rapidly in Brandon Jiménez's youthful spirit. Jiménez is a 16-year-old boy from La Carpio who is in 11th grade at the Liceo de Costa Rica; he enjoys playing the flute with La Carpio's symphonic orchestra and practicing judo at the Cueva de Luz. Since the age of 12, he has been participating at the different workshops and classes offered by SIFAIS.
"You spend a lot of time with your bandmates and friends. This has helped me to get to meet new people, become a better musician and travel to different places in Costa Rica," Jiménez told The Tico Times.
During the past four years Jiménez has spent going to SIFAIS he has noticed the change that the organization has created in the community.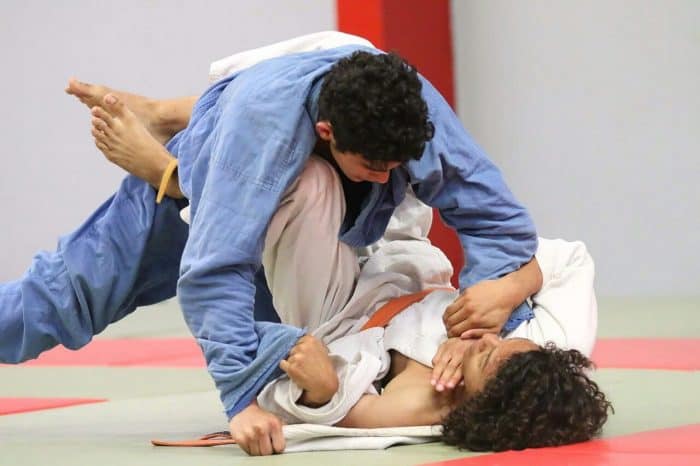 "Before, there were a lot of people who were assaulting others and stealing their belongings. Ever since SIFAIS came here, these people have changed. They've been going to classes and the delinquency [rates] have been disappearing throughout these four years," Jiménez said.
Jiménez has come to embrace the constant discipline required for both the flute and judo, and says he appreciates the time that volunteers have dedicated to his community.
"I have learned that through art you can help others, and the volunteers have taught me that I can teach others. They really want you to learn about the instrument or sport so that you can pass that on to others and to always be consistent," Jiménez explained.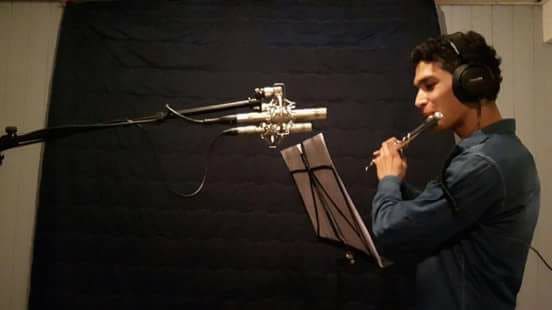 So has SIFAIS succeeded in its goal of helping young people set their sights on bigger life goals?
Here's one answer: Jiménez dreams of one day becoming an engineer or architect, continuing to play the flute to become a better musician, and competing in the Olympic Games.
In our next and final story in this series, coming tomorrow, Jan. 13, learn how SIFAIS and La Carpio have evolved and are preparing themselves for the future.