Part Four of a four-part series. Read Parts One, and Two and Three! 
Is it possible for a single organization to change the face of a country's toughest neighborhood? La Carpio, the name of Costa Rica's oldest shantytown located in La Uruca, San José, is synonymous in the minds of many Costa Ricans with poverty and violent crime. In 2011, however, Alicia Avilés and Maris Stella Fernández launched a quest to change this when they founded the Integrated System of Art Education for Social Inclusion (SIFAIS), an NGO seeking to promote cultural growth in the neighborhood. In this four-part series, The Tico Times sets out to show how this non-traditional cultural education model is trying to beat the odds and help this vulnerable community strive for a better future.
According to participants in the Integrated System of Art Education for Social Inclusion (SIFAIS), the innovative educational program is doing more than offering workshops and other opportunities in a low-income community: it's also helping La Carpio create a peaceful rebellion against society,
A growing union between the volunteers and citizens from the community has been the key element for empowering La Carpio as it seeks to create its own identity. According to the organization's logistical director, sociologist Karina Hernández, this constructive rebellion began when the organization evaluated this vulnerable community's needs.
"About a year and a half ago we started assessing the volunteers' projects to find out whether they address the community's needs," Hernández told The Tico Times.
She added that while the program promotes personal growth among community members through its cultural, athletic and educational workshops, this individual growth has multiplied as the organization has sought broader improvements: the integration of public institutions, the participation of the population, and the creation of a sense of community in La Carpio.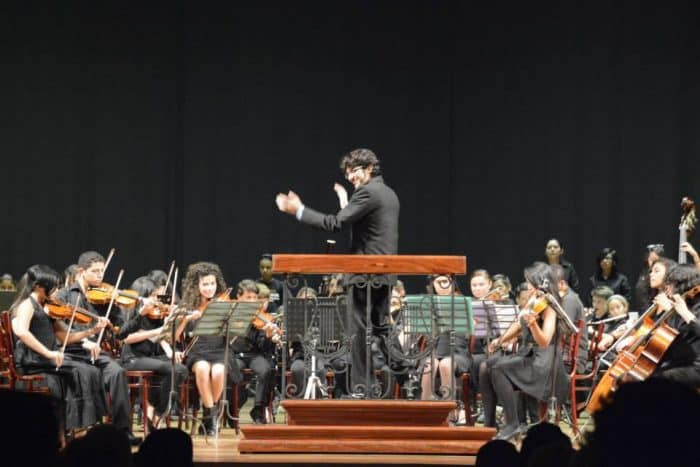 The integration of La Carpio has begun to generate a multicultural environment in which people with different nationalities have united.
"La Carpio is one of the biggest binational communities in Central America. There's a very high percentage of Nicaraguans, about 50.2 percent. The community's cultural traditions are very representative of Nicaragua. However, there are also Colombians, gringos, and Chinese people who came under refugee status," Hernández said.
As a result of this increasing unity, "institutions have approached the community to develop focused programs with a positive impact, not just political interests," she explained. For example, "the Immigration Administration has come to La Carpio with a mobile migration program to help people address their undocumented status."
See also: Changing paradigms in La Carpio through volunteering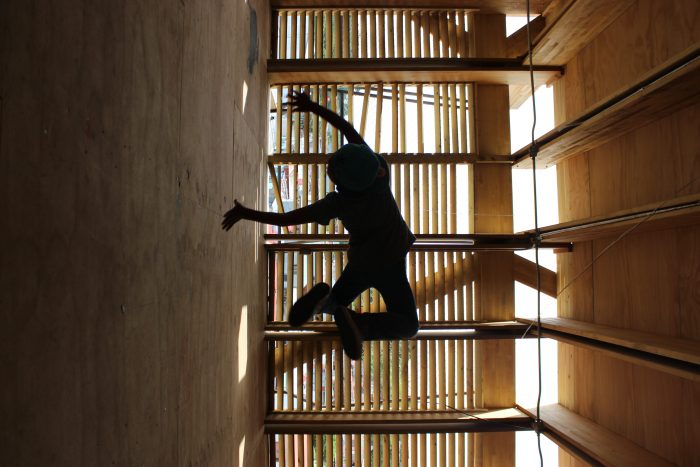 The continual integration has attracted the attention of other public institutions as well. In April 2016, the Ministry of Public Education (MEP) joined SIFAIS through its Educación Abierta (Open Education) program. Educación Abierta is a public formal education program that allows people who dropped out of school to return to the educational system and obtain their high school diplomas.
In La Carpio, six teachers were hired by the MEP to offer Open Education courses in social studies, civics, math, Spanish, English and science lessons for both elementary and high school. Meanwhile, SIFAIS has covered the costs of participants' MEP exams, which total approximately ₡70,000 (some $130) per person. As a result, the diploma process is completely free to La Carpio residents.
"The students are our main objective. We want the communities to improve and be able to have an access to this educational opportunity. We want them to graduate by any means because dropout rates  [in the community] have been increasing," said Francisca Mena of the Open Education department.
See also: Meet Alicia Avilès, the perseverant leader of La Carpio's cultural growth
Mena and her fellow MEP educator Rocío Arias said they have been tremendously impressed by the impact SIFAIS has achieved in La Carpio.
"Education transforms, and as an educator you have that great responsibility with both children and adults. However, with an adult that's immersed in poverty [it's more difficult] and SIFAIS has been changing that. Their main purpose lies on what no one else has accomplished in Costa Rica: providing an integral, different and special educational model," Arias told The Tico Times.
Both Arias and Mena said that working alongside SIFAIS volunteers has been a unique aspect of implementing Open Education in La Carpio.
"We've never had volunteering in our program. In Costa Rica it's not that common for a project as huge as this one to be carried out by volunteers," Arias said.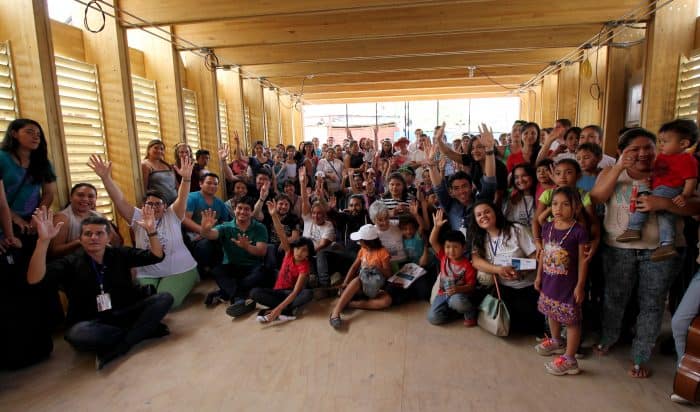 "Culture is a transformative power… It has allowed La Carpio to break barriers and show [the country] that it can be an exemplary community," Hernández said. "SIFAIS has been able to carry out challenging proposals. People think it won't work, but it's a model that doesn't believe in limitations and impossibilities."
What would it take for the project to be replicated across the country?
For Hernández, it's pretty clear.
"We've got to believe and trust the capabilities we have to help others," she said. "For this project to be expanded on a national level, Costa Ricans must come out of their comfort zone and dedicate three hours a week to social needs in their community or other projects in the country."
A simple challenge – and a New Year's resolution, perhaps?
See also: Rebuilding the community of La Carpio through cultural education
Read more about SIFAIS and its work in La Carpio on the organization's website.