Simplicity is a hallmark of the work of José Sancho: the renowned sculptor seeks to portray the natural beauty he sees in both humans and animals using stone, wood, and found objects in junkyards. Born in 1935 in the province of Puntarenas, Sáncho studied Economical Sciences at the University of Costa Rica (UCR) and obtained a postgraduate degree in Industrial Economy in Italy. His artistic career did not begin until, at 40, he decided to dedicate himself to his art.
Today, at the age of 81, Sancho has participated in art exhibitions in countries including Belgium, Germany, Israel, Kirgizstan, United States, Chile and Peru. He has won the Ancora Award (1976), the Medalla de Oro Salón Anual de Escultura MCJD (1978 and 1983), the National Sculpture Award (1985), and the Great Award for the Sculpture Biennial (1997).
On a sunny, warm morning at Sancho's beautiful home in Bello Horizonte, Escazú, The Tico Times sat down and spoke with the artist about his life and work. Excerpts follow.
Why did you choose to become an artist?
I never made that choice. I was an economist and, suddenly, an unyielding and primitive need emerged from within me. [This feeling] told me to make these sculptures. I've been making these sculptures for 40 years now. It was not a decision; it was more something that came from the deepest part of me.
What were the first steps in your career?
I began playing with different found objects, mainly with junk, to make animal figures. Afterwards, I began carving stones and wood. I made various observational trips to Carrara, Italy to see how to work with marble and granite. I've been going there two times a year to carry out my biggest works.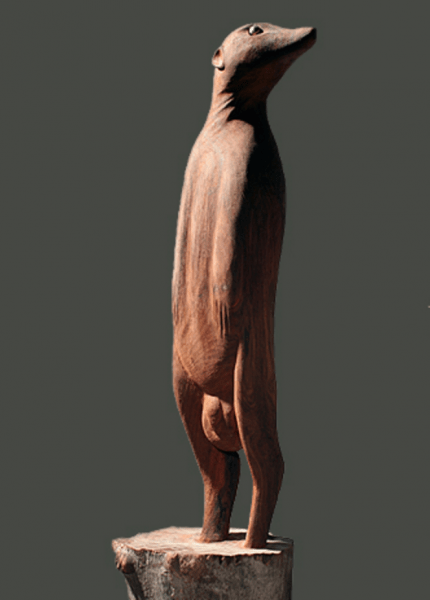 What drew your attention toward sculpture?
Maybe it was because when I was a child I made toys and figurines for the portal [Nativity scene]. Ever since then, I had a calling to carve wood and model clay. It was until I was 40 years old, where I reached my maturity, that I began playing again making animal figures with junk. After two or three years of working with found objects, I thought I could play with stone, because here in this lot there is granite and basalt, which are great as raw materials.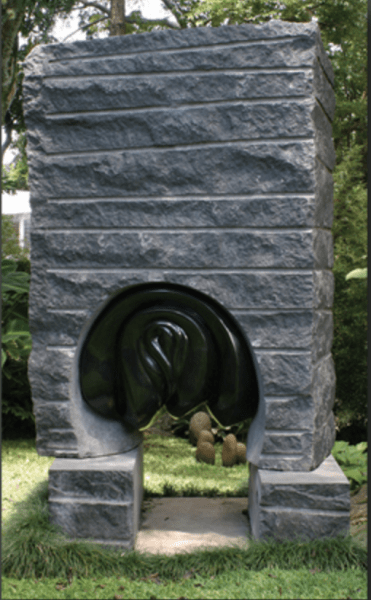 Which materials do you most like to work with?
Hard stones and woods such as granite, marble, and the Guayacán Real. I also like to work with steel sheets that I paint. I work a lot with boulders, more commonly known as the round stones by the rivers. I also work with bronze, but much less.
All of these materials are hard to work with. Each work requires a lot of dedication, endeavor and special tools. The most difficult part is imagining the final piece: getting a concrete idea in your mind regarding what you want to do. Once you have consolidated and matured the mental work, the sculpture is made in your mind and you just project it.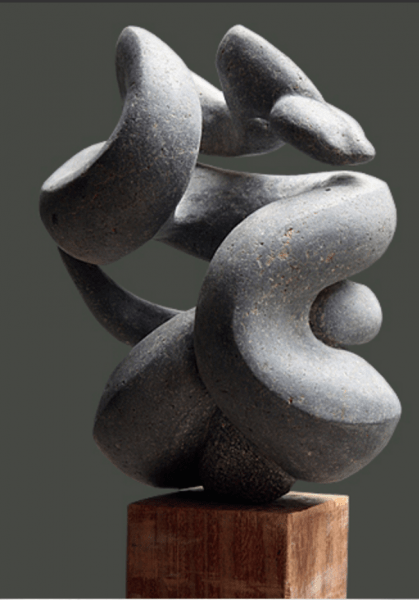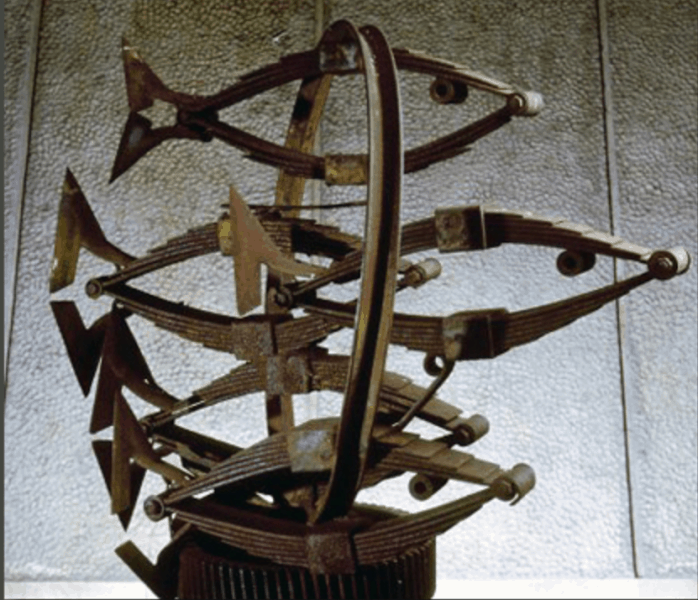 Why do you like to carve animals and the female torso?
I don't carve domestic animals, but I work a lot with fish shoals, bird flocks, insect swarms, penguin colonies, sloth couples, the sloth's maternity, and idyllic couples mating. As for the female [form], the essential part of it, for me, is the torso. The rest [of the body] is just an accessory. With the torso I can say everything I want to communicate, combining the youth and sensuality of the young woman.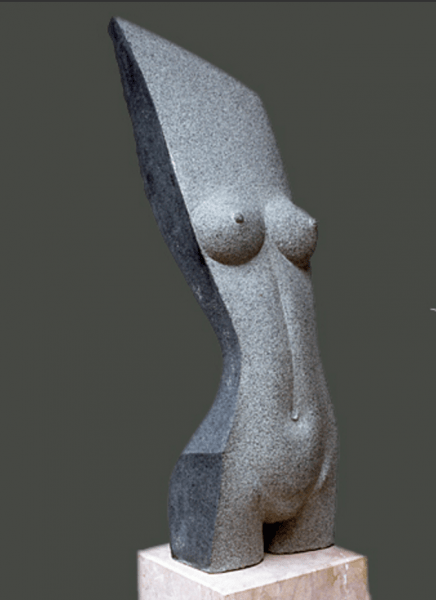 Read more "Weekend Arts Spotlight" interviews here.
Our "Weekend Arts Spotlight" presents Sunday interviews with artists who are from, working in, or inspired by Costa Rica, ranging from writers and actors to dancers and musicians. Do you know of an artist we should consider, whether a long-time favorite or an up-and-comer? Email us at kstanley@ticotimes.net.