The small southern Pacific community of Bahía Ballena is ready to host its eighth annual Whale and Dolphin Festival over the next two weekends.
The festival has become the most important tourist event at Bahía Ballena, centered in Uvita, as it went from receiving 4,000 visitors in 2009 to 40,000 last year.
The arrival of humpback whales that come to give birth in Costa Rican waters is the festival's main attraction but not the only one.
Ballena Marine National Park is also known worldwide for the periodic visitation of other cetacean species, such as pilot whales, Bryde's whales and false killer whales.
Visitors to the park also can watch three resident species of dolphins including bottlenose, spotted and spinners, in  addition to various species of sea turtles such as hawksbill, olive ridleys and green turtles.
Another natural attraction is an area located on the north end of the national park where a sandbar on the beach from above looks like a giant whale tail of more than 250 meters.
The local association of tourism operators, including 23 companies from Bahía Ballena, is responsible for organizing the event.
The festival offers additional activities such as dolphin watching, family walks and sports competitions of athletics, cycling and beach volleyball.
The two-weekend festival also includes cultural events such as a sand sculpture contest, concerts, parades, masquerades, artistic performances and lectures.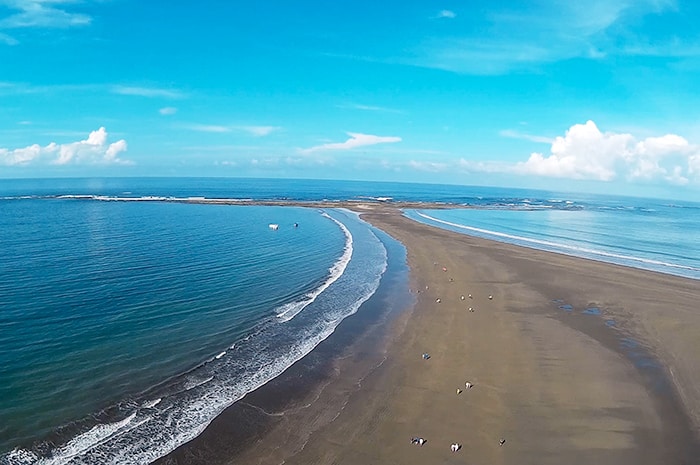 Privileged location
Humpback whales (Megaptera novaeangliae) arrive in Costa Rica every year between July and October from the Southern Hemisphere after a journey of some 8,000 kilometers.
Experts believe that the warm and shallow waters of the area attract whales to give birth and raise their calves here.
The festival has become a key event for Bahía Ballena and other nearby communities.
According to the Costa Rican Tourism Board (ICT) some 90 percent of the local economy depends on marine mammal watching.
The Association of Tour Operators in Ballena Marine National Park in recent years have been working to comply with laws regulating whale-watching. Among other reforms, they changed their boats' engines to reduce noise in the water.
They also worked with scientists to collect data that they are using to plan and define better routes for the tours, in order to avoid disturbing the whales.
This year they are enforcing a campaign to eliminate the use of plastic and are asking tourists to bring only reusable bottles that can be filled on-site.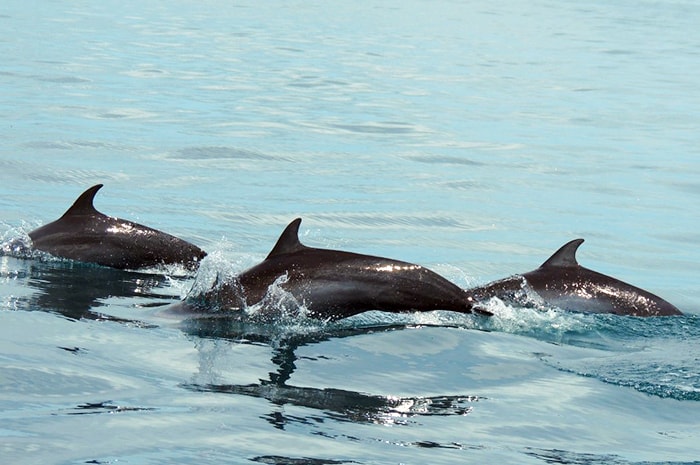 The festival
This year's festival takes place Sept. 2-4 (this Friday, Saturday and Sunday) and Sept. 9-11. Tour operators will offer boat tours departing every two hours between 7 a.m. and 3 p.m.
Tourist guides with training in cetaceans lead each tour, the organization says.
Tour price for nationals and residents is ₡20,000 for adults and ₡10,000 for children ages 3-9. Foreign tourists have to pay an extra $6 for entrance to the national park.
Prices include a two-hour boat tour of the Ballena Marine National Park, park entrance, water and fresh fruit. It does not include transportation to the park.
More information is available at the festival's website: www.festivaldeballenasydelfines.com.
ICT also offers information on prices and authorized tour operators in the area on its website: www.vamosaturistear.com
Getting there
Getting to the Bahía Ballena community from San José is possible by road or by a combination of flying from the capital to the town of Quepos and then driving to the town.
The drive from Quepos to Bahía Ballena takes about one hour by car and some 90 minutes by bus.