TURBO, Colombia — Hundreds of Cubans stranded in northwest Colombia have been left facing deportation after the government adopted emergency measures against illegal migration following a massive U.S.-bound influx.
Under watchful security, 38 Cubans arrived Wednesday at the migration agency in the port of Turbo as part of a voluntary deportation scheme announced a day earlier.
But around 1,200 Cubans are still holed up in a 2,000 square-foot (200-square-meter) warehouse, where a sympathizer has allowed them to stay.
The authorities, who have been unable to enter the private property, are waiting for a court permit to remove the migrants, who have been stuck since mid-May after Central American countries tightened their border controls.
Colombian officials said they hoped people would come forward after the government announced Tuesday that migrants requesting voluntary deportation would be granted safe passage to their home countries or to the last country they were in before entering Colombia.
For many of them that is Cuba or Ecuador.
"That's what we want to happen," Colombian Foreign Minister María Ángela Holguín told reporters in Bogotá on Wednesday, saying a total of 84 migrants had come forward.
"We wanted to handle this without any pressure or force."
See also: 10 US-bound migrants drown in southern Nicaragua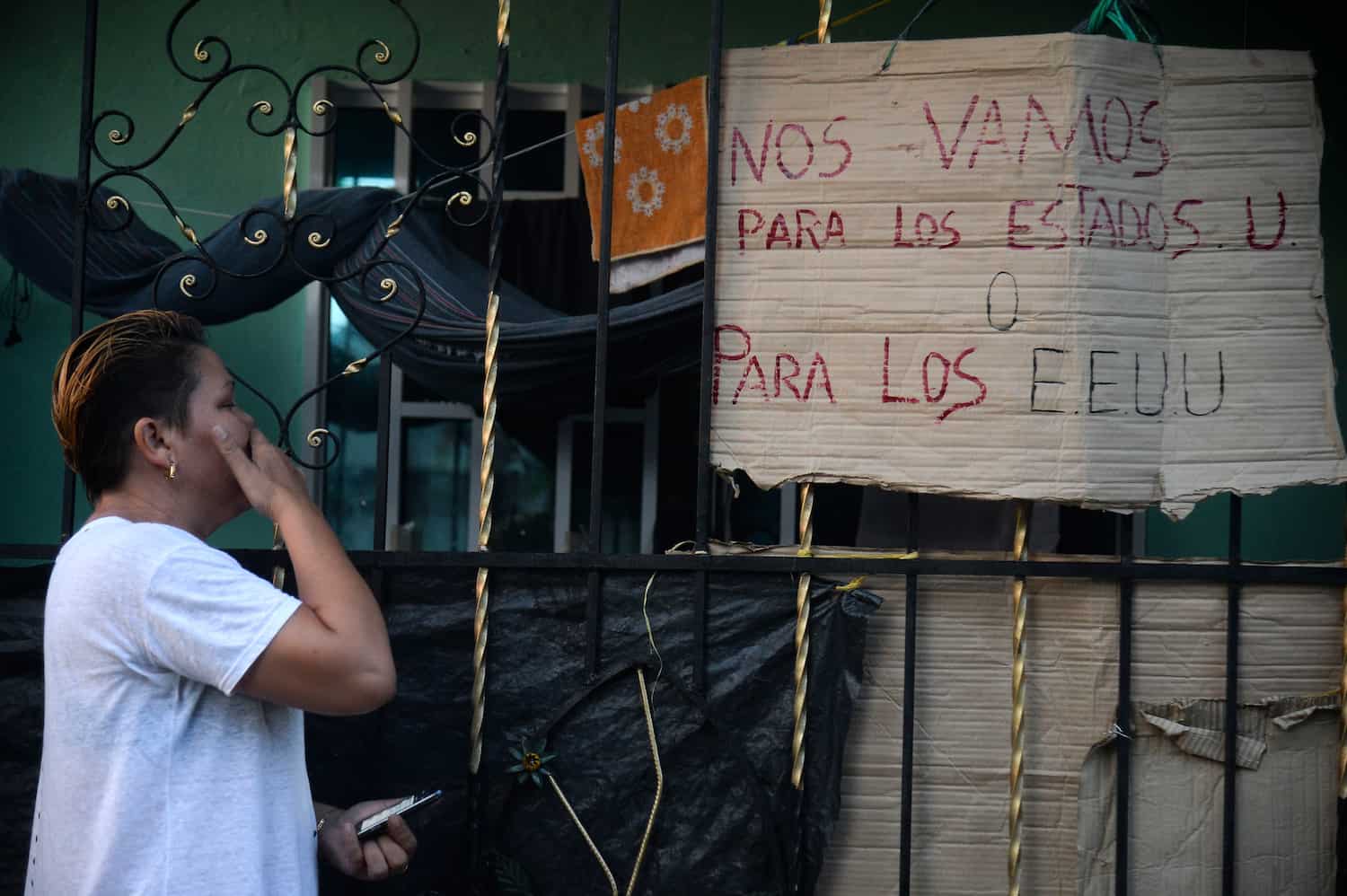 US bound
The Cubans had asked the government to arrange an airlift to Mexico, from where they hoped to continue to the United States, which grants asylum to most Cubans who make it to U.S. soil.
However, the authorities repeatedly rejected their request.
Although some of the Cubans fear reprisals if they return to their homeland, Holguín said the Cuban authorities have guaranteed they "will not run any risk of abuse."
But that has not convinced Aliex Artiles, one of the Cubans living in the warehouse, who said he would prefer "to die in Turbo than to return to Cuba."
"We will be persecuted there for what we have said and for having left," he told AFP.
The Cubans have turned the warehouse and its vicinity into a Cuban "neighborhood" with phrases written on cardboard such as "La Calle Ocho Miami," or Eighth Street Miami, in the heart of the U.S. city's Little Havana.
Just outside the warehouse, where the government's human rights ombudsman has criticized overcrowding and health problems, some migrants have built small shelters where six to eight people sleep together.
"We are calling for a humanitarian solution to help us," said Artiles, 33, a computer engineer, who said the Cubans planned to ask the Colombian authorities to help them obtain humanitarian visas to Canada.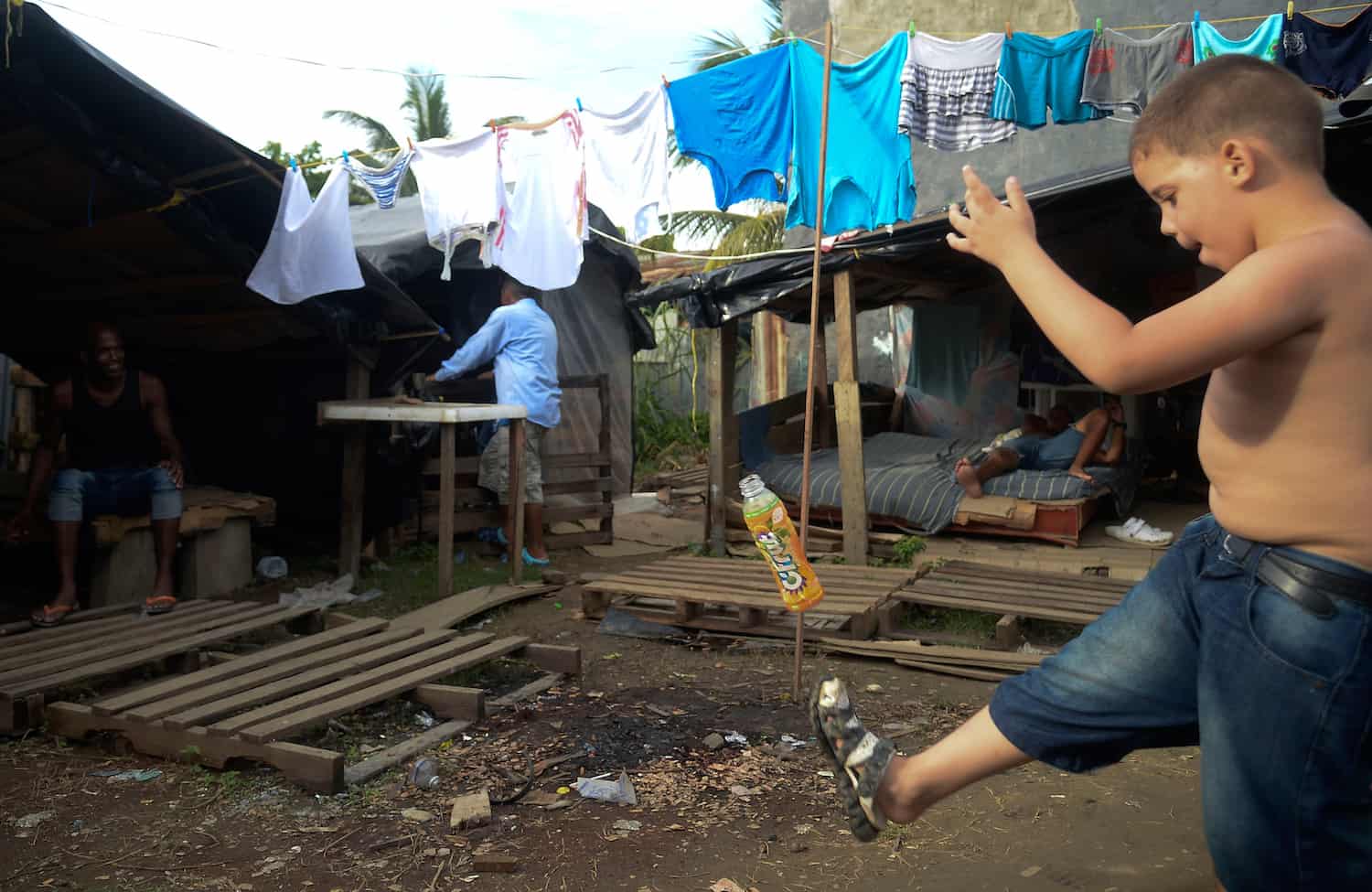 Ombudsman against mass expulsion
Mass expulsions are not the answer, the ombudsman, Alfonso Cajiao, said Wednesday, pointing to the difficult humanitarian situation in Turbo, where some 50 new migrants arrive every day.
"Each [migrant] has a particular situation that must be reviewed by the immigration authorities," he told a news conference.
Colombia's emergency measures include plans to deport thousands of Cuban and other migrants, as well as reinforcing its borders.
The government is sending police and military troops to its southwestern border with Ecuador and along the Gulf of Uraba near Panama, where migrants have traveled in the hope of crossing north into Central America.
Colombia has already deported more than 5,800 migrants over the past two months, most of them from Haiti and Cuba, according to official figures released last week.
Last year, Panama, Costa Rica and Mexico adopted policies similar to Colombia's after Nicaragua closed its border to migrants, prompting a humanitarian crisis among thousands of Cubans heading to the United States.
The number of Cubans attempting to reach the U.S. border has risen over the past two years following the rapprochement between Havana and Washington, which many fear will end its preferential treatment of Cuban migrants.