When Adam Baker and his colleague Richard Bexon began their community outreach program that donates football equipment to impoverished kids in the western San José district of Pavas, Baker admits the first practices and donation sessions were complete chaos.
"At first it was a free-for-all," Baker said. "It was a bit mad with everyone grabbing for the equipment and not wanting to share or having bad attitudes during our practices."
The two England natives work in the Pavas area as travel agents with Namu Travel Group and wanted to give back to the community through a passion they share with their adopted country: football.
In February, they began the nonprofit Tacos4Ticos, which provides football gear, coaching and games to kids from the largely destitute Lomas neighborhood of Pavas.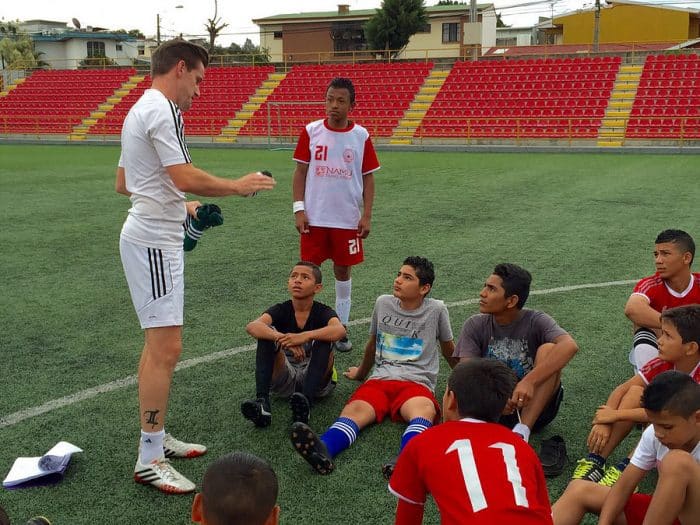 The name "Tacos" comes from the Costa Rican slang word for football cleats. As the nonprofit continues to grow, there are more and more tacos to go around for the kids.
Baker said the group has received 12 donations from travel agency clients since March, when they put up a small advertisement on the Namu website.
"And it's not just a few cleats we're talking about, we've had clients drop off whole sports bags of equipment," he said.
Baker and Bexon make up part of the Namu team that plays against the youth team, known as the Pavas Pumas. Last week, the kids beat their elders from the travel agency 5-2 in a match held at Ernesto Rohrmoser Stadium, where the group practices every Thursday.
Before the game, Baker and company gave four duffle bags full of football gear to the more than 25 kids in attendance. Though it's been a tough process, Baker said, he sees positive growth in the children.
"I've seen this respect begin to grow in them," he said. "They're very grateful. They know that we're not getting paid for this and that we're taking time out for them, so they've begun to give respect back."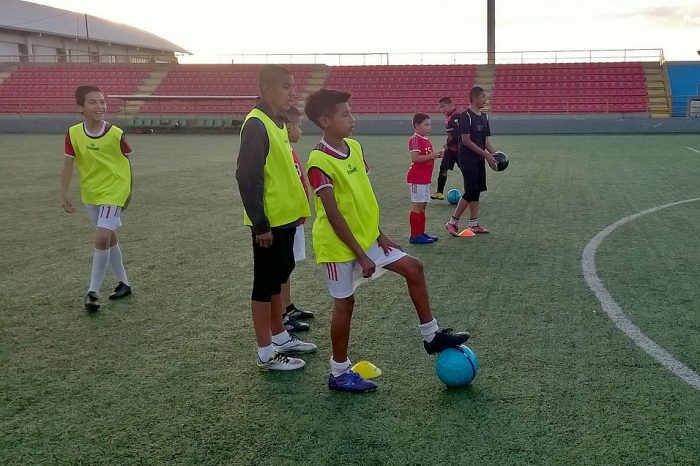 Tacos4Ticos works directly under the local charity Educación Plus, a much larger nonprofit that has worked with at-risk children all over San José since 1994. The Namu Travel Group has donated $3,000 towards the Tacos4Ticos program. Baker and Bexon also provide the spaces for English classes for the players through Idioma Internacional.
Baker said that in the short time since they've started the football-centric charity, the kids' attitudes and confidence levels have improved dramatically through the medium of a team sport.
"The kids have improved on the field as well as off it," Baker said. "These are good kids but they grow up in a neighborhood that's in violence constantly. It's about getting them out of that area. And we try to treat them as equals."