A forensic team discovered the passport of missing U.S. hiker Cody Dial over the weekend among human remains found in Corcovado National Park, officials from the Judicial Investigation Police (OIJ) confirmed to The Tico Times.
Dial, a 27-year-old Alaskan native, went missing inside the park in Costa Rica's southwestern Osa Peninsula in July 2014 while hiking backcountry trails. The OIJ is now processing DNA collected at the site to identify the remains. Dial's parents, Roman and Peggy Dial, arrived in Costa Rica to identify the other belongings found at the scene.
Park rangers discovered the body in a ravine known as Quebrada Doctor early on Friday morning. The ravine is located near the park's center and sat outside of the rescue team's original search area. A criminal investigation has been underway for several months but OIJ officials said the location of the body — a tough three to five-hour hike from the town of Dos Brazos — makes foul play unlikely.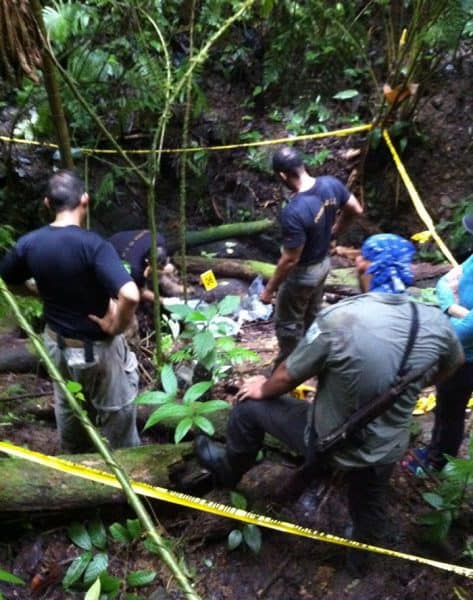 "We are doing an examination of the remaining parts of the body to see if there are injuries that could be consistent with murder but it would have been a difficult homicide," said OIJ spokeswoman Marisel Rodríguez. "The team had to hike out in the morning and camp overnight to get the remains out of the park."
The discovery of the remains came just two days before the airing of the first episode of "Missing Dial," the National Geographic Channel's documentary on Dial's disappearance. The documentary follows Roman Dial's search for his son in the company of two private investigators.
"I do think [the remains] could be him," Roman Dial told The Tico Times on Friday, "but I still don't know what happened."