When a couple from Boston moved to Guanacaste a couple of years ago, they went for a drive at night and were shocked by the danger of pedestrians walking on the road in the dark — in places with no sidewalks, no streetlights and no shoulders.
"We were here not even a week, and Eli said, 'This is crazy, there are no streetlights and there are no sidewalks and we're going to hit someone,'" Debbie Raisner Thompson recalled her husband saying. "'Why aren't people wearing something so we can see them?'"
An idea was born to start a charitable drive to blanket their community north of Tamarindo with reflective wrist and ankle bands to enable motorists to see pedestrians at night. After much experimentation, networking and fundraising, they have now made about 3,000 reflective bands and distributed perhaps 800. Their goal is to make 10,000 of them before they leave the country in July, and they've launched an Indiegogo crowd-funding campaign in an effort to raise the money they need.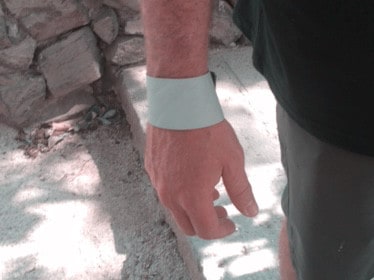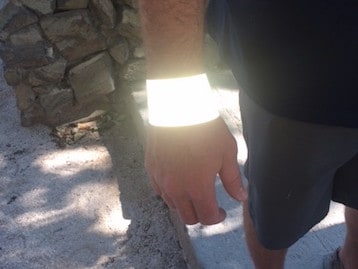 Costa Rica's Traffic Police reported last December that of 356 traffic deaths between January and November, 63 were of pedestrians. And authorities have reported in the past that pedestrian fatalities are the third most common cause of traffic deaths, three times as common as drunk-driving fatalities.
"It gets dark here by 6:30 p.m. every night of the year and it's very hard to see what's ahead," Debbie and Eli wrote on their Indiegogo page. "The roads are narrow, have no sidewalks, and rarely have any streetlights. Nevertheless, the road is the only place to walk. Jungle on both sides or fear of snakes in the brush keeps everyone on the road."
Debbie formerly practiced law and now publishes a small business magazine, while Eli does a type of bodywork called structural integration and teaches workshops for physical therapists. They and their three children live in Potrero and are focused, as a starting point, on providing the safety bands to some 3,000 residents in surrounding towns, including Flamingo, Brasilito, Huacas, Villareal and Matapalo.
To launch their project, Debbie and Eli approached Laetitia Deweer of CEPIA (Culture, Education and Psychology for Infants and Adolescents), a nonprofit that provides assistance to poor children in Guanacaste. Deweer referred them to four women with sewing skills, and with Velcro and reflective tape from the U.S., they went to work.
The women are paid by the piece and can make 16 to 20 bands an hour, providing them with earnings to feed their families.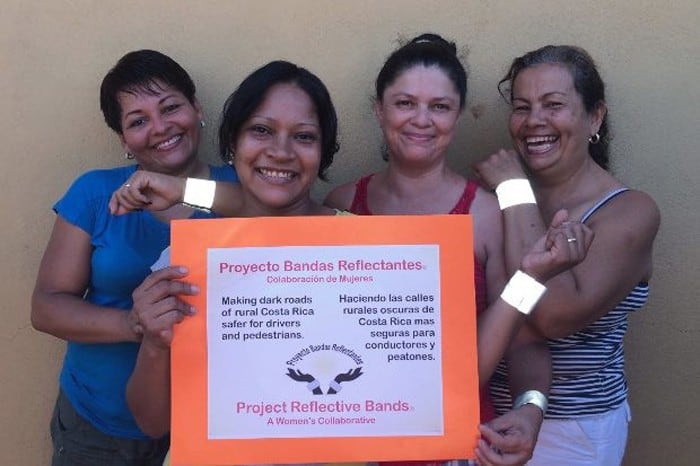 "They're so happy," Debbie said. "Watch the video on our website where one woman got all choked up. She explained that she felt so good sitting there sewing these bands. It's her favorite project because she knows she could be saving the life of someone in our community."
In the video, a seamstress named Thais says in Spanish, "It's exciting to me, because with each one of them, we could possibly save a life. … I am very, very moved and very grateful to you because I have work and I can help others to have fewer accidents."
The bands are given away to community members for free. This was the original idea, but Debbie said they were told that people wouldn't value them if they were free. For a while they wanted to create microbusinesses where people could sell them for ₡1,000 and give ₡500 back to the women's cooperative that was making them.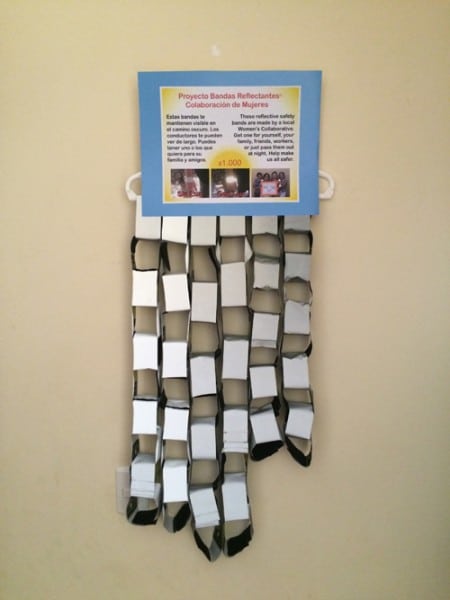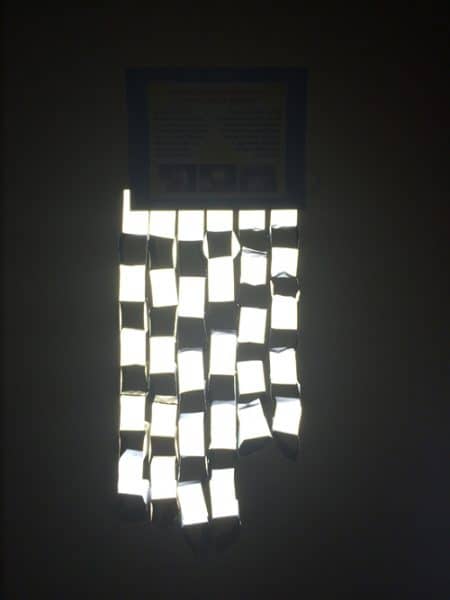 "People did not buy them," Debbie said. "We gave them to supers [convenience stores], we made signs, we told the supers they could keep half. We go back to check and everybody wants them but doesn't want to spend a mil."
Realizing they weren't going to change people's minds, they just started giving them away — leaving batches of 50 at a time in stores, hanging them up at bus stops and returning a half hour later to find them gone.
Debbie hopes some of the major hotels and businesses in the area will agree to buy the bands for all their employees who walk on the streets when they travel to and from work. And she plans to approach area churches and ask priests if they will promote the safety devices during their services and hand them out to parishioners.
 "It would be ideal if a business or individual could back us going forward," Debbie said. If they are able to produce 10,000 bands, the cost will be about $1 to $1.20 each. Costs include raw materials, shipping costs, labor, printing, marketing and distribution.
Debbie said time is of the essence because the Indiegogo campaign expires in less than two weeks. She asks people to remember that every dollar contributed will allow the project to create one band, and each band could save a life.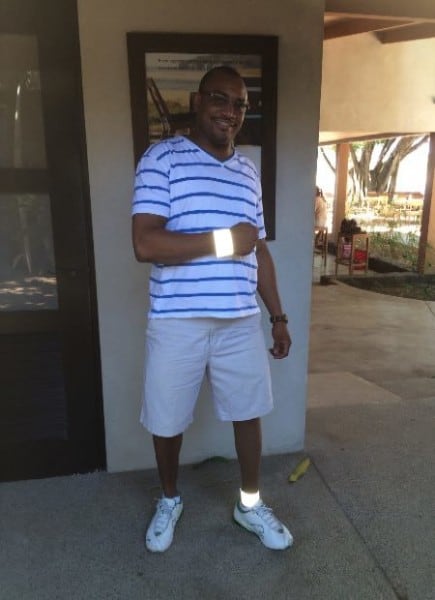 "I'm hoping to get this fully funded in the next two weeks," she said. "And I don't like asking people for money."
"The hope is that by making a money-making opportunity for women in this area, it could self-perpetuate," Eli said. "It would be really nice if this project grew a life of its own," meaning spread to other areas.
Eli and Debbie came to Costa Rica looking for a new perspective on life and wanting their three kids to learn Spanish, Eli said. They planned to stay a year but decided to stretch it to two.
"We realized we weren't done, and the reflective bands were part of it," Debbie said. "I want to see this through to the end."
To learn more about the project or to make a contribution, click on https://www.indiegogo.com/projects/costa-rica-women-s-collaborative-saving-lives#/.