Water supply problems in Costa Rica's capital will persist at least through May, according to projections from the Water and Sewers Institute (AyA).
Currently more than 150,000 residents of southern San José face daily water rationing up to 12 hours and groups of them have taken to the streets in recent days, blocking roads to demand solutions.
AyA officials say they've been forced to implement rationing because of low levels in the capital's reserves caused by below-normal rainfall last year and because of broken pipes in recent days.
The agency's president Yamileth Astorga said current projections from the National Meteorological Institute (IMN) are for continued low rainfall levels for at least a month and a half, "and therefore we will be forced to keep daily rationing," she said.
Water shortages currently affect mostly residents of San Francisco de Dos Ríos, Zapote, Hatillo, San Sebastián, Alajuelita and Desamparados. Some households have faced full days without water in recent days.
IMN officials attribute current drought problems to an El Niño weather phenomenon that reduced all water reserves supplying the capital's southern sector.
One of the main effects of El Niño on the country is reduced overall precipitation levels in the past two years. Forecasts from IMN's climatology department state that effects of the weather phenomenon on local rainfall likely will be felt until June.
Measures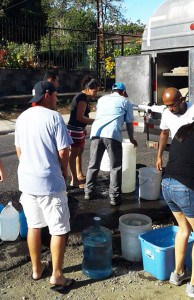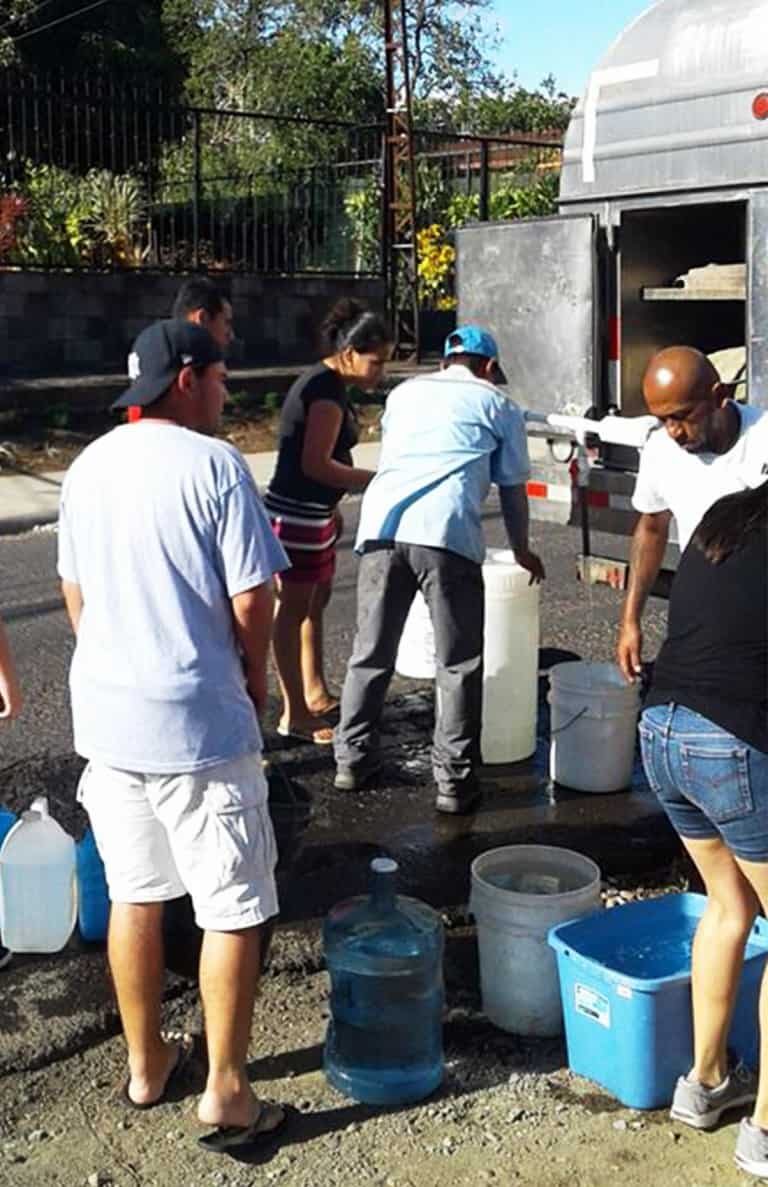 AyA officials are currently working on plans to implement, starting next year, at least 10 drinking water projects across the Greater Metropolitan Area (GAM), a sector comprising 31 cantons of San José, Cartago, Alajuela and Heredia.
Astorga said authorities will be forced to extend rationing to other communities, mainly west of the capital, in order to supply shortages in the southern cantons.
"We launched an immediate response plan last weekend. It is a solidary solution as our only option right now is to redirect water from sectors currently not being affected," Astorga said Tuesday during the weekly cabinet meeting at Casa Presidencial.
The plan consists of interconnecting 10 of the GAM's 30 water systems to pump water to areas in the southern part of the metropolitan area.
AyA has begun distributing water in tankers and also installed water tanks at public hospitals and schools in the areas facing shortages. Some public schools in recent days were forced to send children home due to the lack of drinking water.
Astorga called on all San José residents to conserve water, mainly by cutting back on watering gardens and car washing.
The Health Ministry on Wednesday confirmed that currently there are no reports of health problems caused by the lack of water, but it called on the population to take precautions and store water properly to avoid contamination.