PLAYA HERMOSA, Guanacaste – My fingertips are halfway into the large box of mixed popcorn, fishing for the M&M's I dumped in there, before realizing the image on the screen is blurry. It's supposed to be in 3D. It hasn't been since the movie started, which was exactly 30 seconds ago.
"Ah, man," I mutter to myself.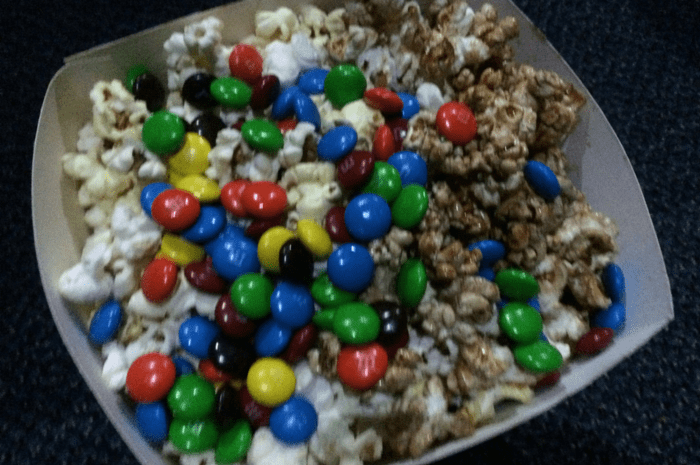 Searching for the button on my 3D glasses, I smear butter on the lenses.
There's no button.
"Are yours working?" my wife whispers into my ear.
"Nope."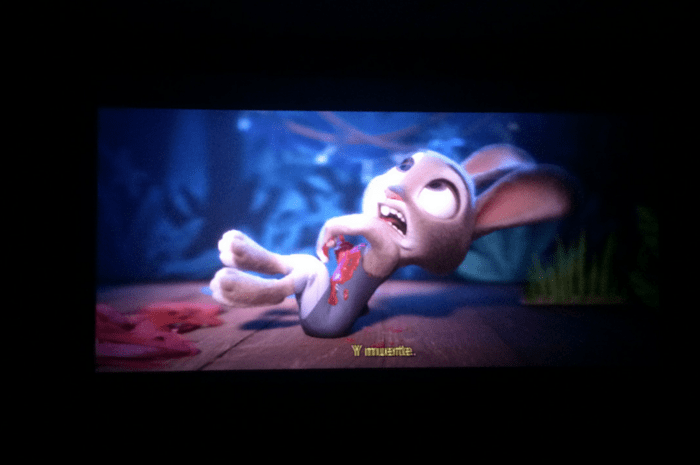 Four seats down, my friend Andy leaves the theater, presumably to resolve the issue.
Thankfully, all is not lost. Andy returns with an employee. After thoroughly shaking her head at the projection both, she waves a magic wand. "Zootopia" begins playing in the third dimension. Life is good.
This has been quite an afternoon. Our friends, Lydia and Andy, approached us last week to tell us they had a babysitter and we should make plans. We're Tamarindo folk. Sadly, there is no cinema in Tamarindo, not yet anyway. In fact, there are few paved roads in our humble beach town. We take trips to Coco just to drool over its pavement.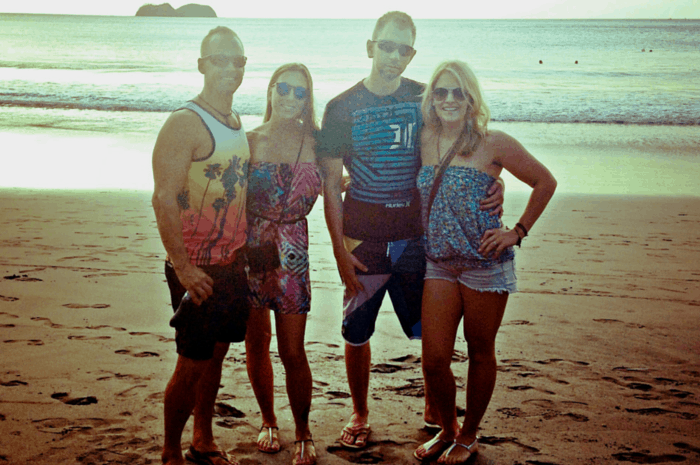 Tama-folk are known to make the San José run every sometimes. There, we hit the best in Costa Rican tourism: Price Smart, Pequeño Mundo, Immigration, that sort of thing. Many of us make time to catch a movie while we are there.
The nearest theater to Tamarindo, before the opening of Beach Cinema Hermosa, was in Liberia, and that's a 60-minute drive. The English-version movie is usually playing late, like 9 p.m., so for those of us with children or early bedtimes, that means getting home around midnight, depending on the film. For this reason, I've never made that trip.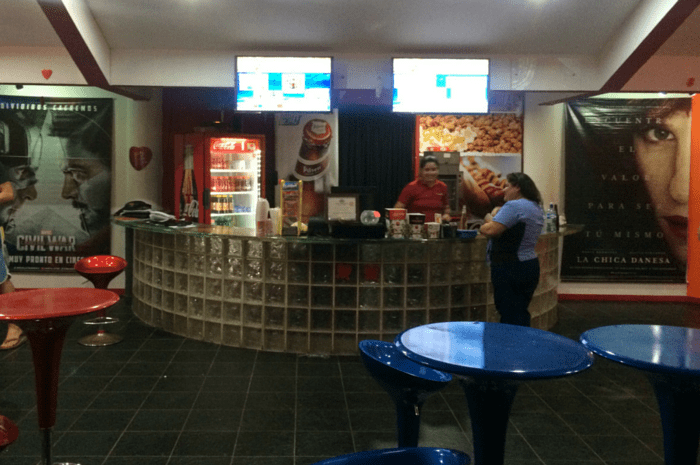 Playa Hermosa and her neighbor town, Playa del Coco, offer more than just cinematic delights. Coco recently opened the first Hard Rock Cafe in Guanacaste. Before the movie, our crew made a pit stop for lunch there. It was, without a doubt, very 'Merican. We sat one table from J-Lo's white athletic pants. I have to admit, I couldn't stop staring. How would aliens characterize this behavior?
In their religious temples, they keep icons of their icons behind glass to preserve them for all time. There, they trek great distances to pay homage in a great feast.
"I'm gonna give them my shorts," I said to Andy.
He laughed.
"I'll even sign them."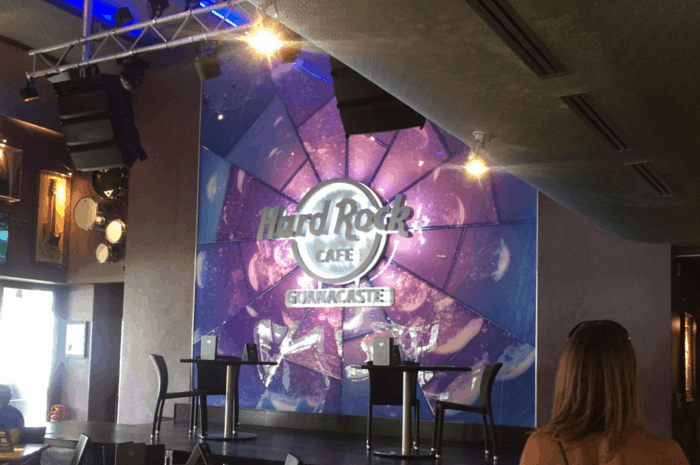 "The funny thing about this place," Andy remarked, "is we would be unlikely to patronize a Hard Rock Cafe in the Unites States."
"Right," I agreed, adding, "But, to be honest, we had one up the street from our home in Los Angeles. We used to wind up there from time to time."
"Fair enough," Andy argued, "but would you go to a Hard Rock Cafe if you were traveling though China?"
"Never."
In the middle of our table, a lone onion ring marked the end of our appetizers. It also marked the beginning of the debate about who should eat it.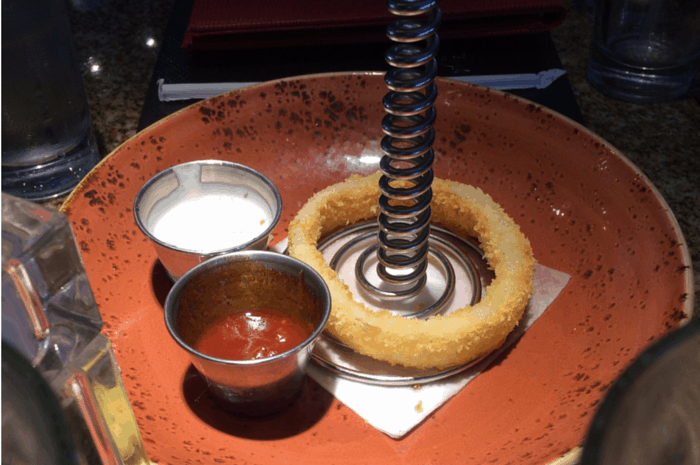 "I'm more a fries man," I confessed.
They ended up splitting the ring three ways. Unfortunately, we still had our menus, as we hadn't ordered anything else yet. My diet soda was nearly gone, as was Andy's boutique IPA. Cristina was halfway through her smoothie, but Lydia's French press filled with fruit and booze was still pretty full.
"I can drink all this," Lydia said, slurring the "s" a little.
Andy reached over and poured more of the pink drink into her glass.
"All right," she said, "but I am going to need some coffee after this."
"Where's our server?" Cristina asked.
With a quick scan of the room, I noted we were nearly alone in the dining room.
Thankfully, he reappeared, took our orders, then returned with the food in five minutes.
"That was fast," I remarked, inspecting my classic burger. "That's why I order my beef rare."
Between the burgers, and the two Haystack Chicken Salads ordered by our wives, we had our work cut out.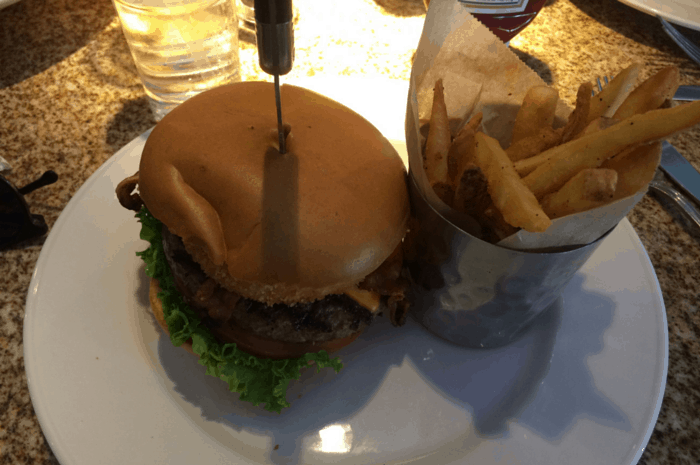 I'll admit the food was good. The burger was missing the bits of cooked gristle and bone that usually deter me from ordering burgers in Costa Rica. The salad was totally normal. Everything tasted very … consistent. It wasn't bland, but it wasn't unique, which has its rewards at times.
We managed to get out of there for under $120. Not bad. Not great, but not as bad as it could have been.
I am more likely to hit up local Coco joints before going back to the Hard Rock, but that's my preference. For anyone looking to get that taste of North America, this place is the perfect option outside driving to P.F. Chang's in Escazú.
We nearly left the Hard Rock without succumbing to the treasure trove of branded T-shirts guarding the exit. It was tough. Those cute baby onesies were calling out to Andy, so he bought one for his daughter.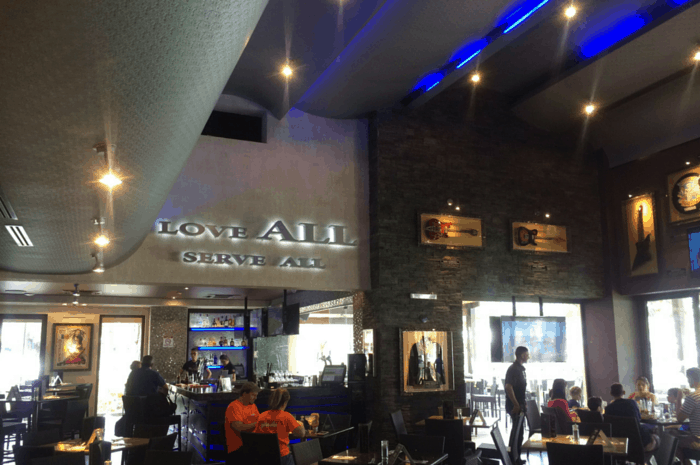 As part of the master plan, we swung by the new cinema in Playa Hermosa, around the corner from Playa del Coco. The woman inside informed us that they would be showing an English version of "Zootopia" at 5 p.m.
"Zootopia" is the latest offering from Disney, a story where animals walk upright like people, living in Zootopia. Before the movie, that was as much as I could gather about it from the poster in the lobby. As far as our options were concerned, we really didn't have much choice.
"Four adults, please," I said to the woman in Spanish.
"We should have brought the kids," said Lydia.
"They would have never sat still for the Hard Rock Cafe," Andy replied.
"Maybe you could film it on your phone," I suggested to Lydia. "Show them when you get home."
She laughed at this silly idea. With a 3D movie, that would never work.