It seems like the perfect idea when you first think of it — let's move to Costa Rica and buy a hotel for sale! Yet you may find that this path to paradise can turn into a highway to hell.
Or, who knows? You may feel called to do it because it's the right thing for you to do. Just bear in mind that thousands of people have pursued this dream before you. Some have pulled it off, but many have crashed and burned.
All kinds of questions come to mind: Do you speak the language? Do you know what permits you'll need to buy a hotel? Do you have the qualifications to manage a hotel? Are you familiar with the locations where you could buy a hotel? Do you know what benefits you're required to offer your employees? How will you make your hotel competitive in Costa Rica's crowded hospitality market?
There are many questions you should ask yourself before you step into such a beautiful and interesting adventure as buying a hotel. Most of your friends and family will probably tell you that you are crazy, brilliantly crazy. That's because they're envious that you have the guts to take such a bold step in life.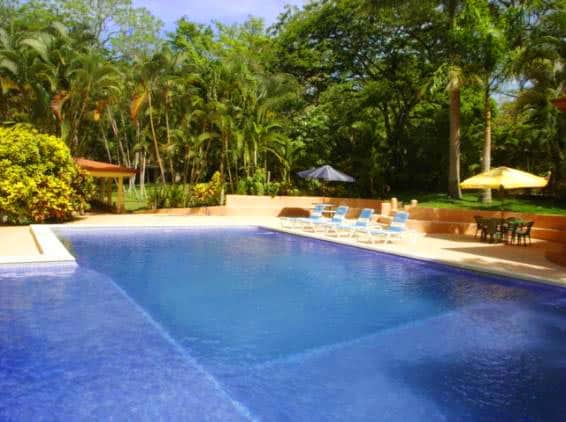 Things to consider
You might think it's best to buy some land and build a hotel from scratch — even if you don't speak the language, you don't know the building permit process and you don't know any builders. If you choose to start with an empty lot with plans to build a hotel, you're in for a long adventure on a very steep road full of potholes, and it will mean no income for a long time.
Unless you really know what you're doing, you're probably far better off buying a hotel that is already established.
So where do you start?
Contact real estate agents in the areas that you have an initial interest in and request information on established hotels for sale in those areas. Don't make any appointments yet. Travel extensively from coast to coast to look at the areas where you might want to live and run a business.
Don't start looking at hotels for sale yet, but make a list of the pros and the cons of every area you're visiting. Once you have a list of the top three or four locations, make appointments with real estate agents to visit the hotels on your list, and narrow them down to those you can actually afford.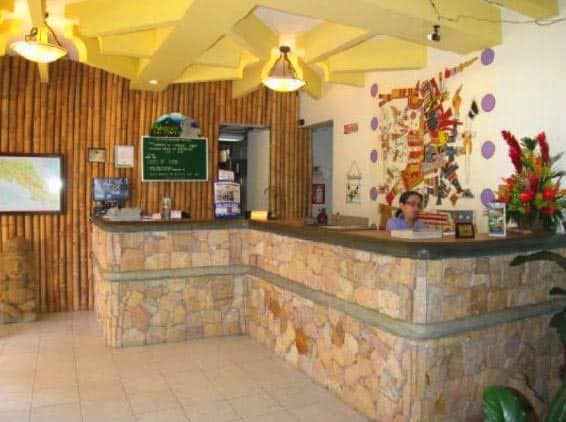 Why are they selling?
There are usually several reasons for a hotel owner to sell.
• Sick and tired of attending people who are on vacation
• Sick and tired of working 24/7
• Sick and tired of not making any money
• Sick and tired of trying to compete with the big hotels
Don't ask the seller why the hotel is for sale; you won't get the truth. Try to figure it out yourself before asking your real estate agent. It's a great exercise, as it will oblige you to look at more important issues than just the beauty of the place.
Many buyers ask for financial statements when they first start looking around, and this is the wrong place to start. The Costa Rican tax system has so many holes in it that it's easy to cook the books of a hotel. Many manage two accounting systems, depending on their size.
Buying a hotel that is established?
When buying a hotel that is already established, you have most of the necessary infrastructure done and you only need to make a business plan. You do need to realize this is a business and not a love affair. Here are a few ideas that will help you form a good overview.
1) Find out how much tourist traffic there is in that particular location.
2) Find out who your future competitors are and how they promote themselves.
3) Calculate how you can manage the hotel at the lowest cost possible.
4) Don't forget to budget salaries for yourself and your spouse.
5) Does the hotel have the right amount of personnel? Can you make do with less?
6) What is the lowest occupancy rate at which you can break even?
7) Can the room rates be adjusted?
8) How will you market the hotel?
9) Are there options to advertise on Expedia, Booking.com, and TripAdvisor?
10) What are your options to attract the local market, especially in the green season?
Look carefully before you leap, ask yourself the hard questions and develop a solid business plan before buying a hotel. You may find that your brilliantly crazy idea was truly brilliant — or just plain crazy.
Ivo Henfling, a Dutch expat who has lived in Costa Rica since 1980, founded the American-European Real Estate Group back in 1999 which was the first functioning MLS with affiliate agents from coast to coast. You can contact Ivo at (506) 2289-5125 / 8834-4515 or at ivo@american-european.net.