HAVANA, Cuba — Five dissidents freed as Havana launched a high-profile diplomatic rapprochement with the United States are back in custody in Cuba, a human rights group said Monday.
The five were among 53 political prisoners released in 2014 and early 2015 as Washington and Havana moved to restore ties after a half-century break.
The Cuban Commission on Human Rights, an officially outlawed but tolerated group, said the five "were confined in high-security prisons in the second half of 2015."
They include Vladimir Morera, who had been hospitalized since launching a hunger strike on October 9. The United States last week called on the government to release him.
On Monday, Morera's son, Vladier Morera, said his father started eating again on December 31.
The son said he did not know if this was voluntary on his father's part. "All I know is that he is eating again, and that he is speaking incoherently because the doctors say he was very weak," Morera said.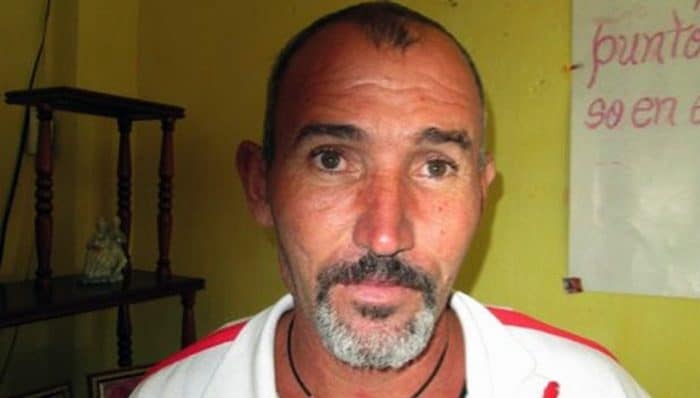 The others back in custody are Wilfredo Parada Milian, Jorge Ramírez Calderón, Carlos Manuel Figueroa and Aracelio Ribeaux Noa, according to the rights group.
All five were jailed "as a result of rigged trials and without due process," it said.
Cuban authorities did not comment. But the Americas' only communist government routinely denies it is holding political prisoners and says those jailed are in for common crimes.
The rights group reported that 8,616 people were detained for political reasons in 2015, most of whom were released after several hours. That was down from 2014, when 8,889 Cubans were detained for political reasons, according to the group.
It said "political repression" continued in 2015 "despite the well-known expectations awakened by the announcement of the re-establishment of diplomatic relations" between Havana and Washington.
On December 29, Roberta Jacobson, the U.S. State Department's pointwoman for Latin America, called on the government of President Raúl Castro to free Morera, who she said had been jailed for dissenting peacefully.
Morera, 44, was sentenced to four years in prison in April for allegedly causing bodily harm during a scuffle with pro-government militants in which a woman was injured. His family denies the charges.