MAZAPIL, Mexico – Endangered Mexican prairie dogs and a pair of ultra-rare Worthen's sparrows greeted the pickup truck bouncing down a dirt track in this remote northern desert. But the two environmentalists aboard were after an even more elusive prize.
"Stop!" one shouted, his binoculars trained on a distant mountain. Enrique Cisneros of the Mexican Fund for Nature Conservation thought he'd spotted a golden eagle, the national symbol that has all but vanished from the country. But just as suddenly, the bird was gone.
"It requires a lot of time to observe them," said Alejandro Lozano, a professor of wildlife management who sat alongside him. "And many people, too."
And that is a problem. In Mexico, conservationists say, environmental oversight is becoming as vulnerable as the wildlife, as program budgets have shrunk and scores of employees at the agency that monitors protected areas have been fired. This year, Mexican environmentalists have repeatedly voiced alarm about the federal government's commitment to conservation.
Amid the austerity push, this vast stretch of high plains — one of the golden eagle's last homes in Mexico — has emerged as a particular test of President Enrique Peña Nieto's policies. Environmentalists are waiting to see whether Peña Nieto will proceed with a plan for a biosphere reserve here covering more than 6 million acres of desert or side with the large gold and silver mining companies that oppose the proposal at its current size.
Some see little reason to bet that Peña Nieto's administration will side with protecting the environment.
"The environment is not going to stop development projects," said Javier de la Maza, head of the Natura Mexicana environmental group. "That is the message they're always sending."
Mexico is full of ecological wonders. There are teeming underwater worlds like the coral reefs along the Baja coast, jaguars roaming tropical southern jungles, and mountain forests where monarch butterflies convene by the millions.
Over the years, the country has developed a reputation as a leader on progressive environmental policy, setting ambitious goals to reduce carbon dioxide emissions and slow the rate of deforestation. At the end of next year, it will host a major international meeting in Cancún on biodiversity.
But economic challenges are testing that reputation. As oil prices have plummeted, Mexico has lost billions in revenue, forcing government-wide budget cuts. These have hit particularly hard in the small agency known as the National Commission of Natural Protected Areas, or CONANP.
This year, CONANP, which was created in 2000 and functions like the U.S. Park Service, fired at least 88 employees from a staff of about 1,500 and consolidated management of some protected areas, making fewer rangers responsible for larger swaths of territory. Over the summer, the finance secretary proposed a further 27 percent cut in the agency's personnel budget, prompting doomsday talk among environmentalists.
"It looks like CONANP is being dismantled," said the director of one environmental group who spoke on the condition of anonymity because of the political sensitivity of the issue.
In interviews, three former CONANP commissioners expressed concern. Luis Fueyo, who presided over the organization from 2010 until earlier this year, said it should have one employee for every 25,000 acres of protected area, compared with about one per 42,000 acres now. "Close to 70 protected areas need more people," he said. "On all sides, there are shortages."
De la Maza, an early commissioner, had a far smaller staff than today's but said he felt he had support from the presidency to stand up to developers or others who sought to exploit the protected areas.
"Now you don't have the political backing to operate, plus there are budget cuts," he said. "The people I've talked to in the field say there is complete discouragement. They feel alone and without resources."
The current CONANP commissioner, Alejandro del Mazo, a 35-year-old former congressman and a relative of Peña Nieto, disputed that characterization and insisted he will guard the country's biological treasures. In an interview, del Mazo said that the economic climate requires CONANP to be "more efficient" and "do more with less." But he said that there would be no additional staff or budget cuts — the 27 percent proposal was abandoned — and that he hoped to expand the agency in future years.
"There had to be a reduction. But from here forward, what is coming is a strengthening," he said. "The horizon is very positive."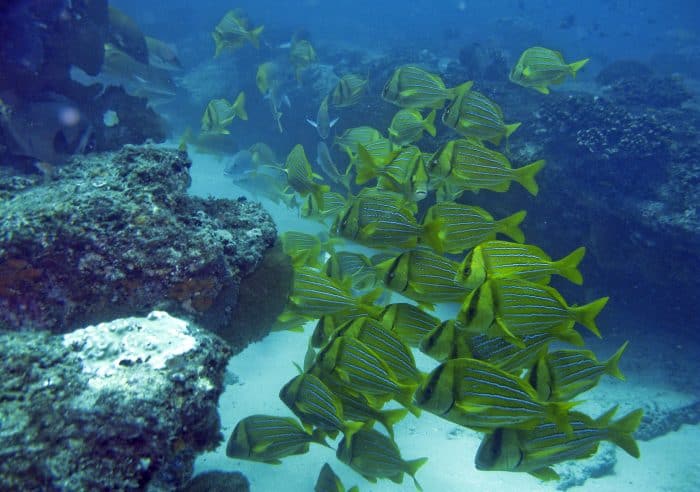 Environmentalists have praised Peña Nieto's administration for some conservation efforts, such as blocking a massive foreign hotel project that would have affected marine life in Cabo Pulmo in Baja and protecting a tiny endangered porpoise called the vaquita by prohibiting fishing across thousands of square miles in the Gulf of California.
One plan del Mazo highlighted was the proposed biosphere reserve in the rolling pine and cactus deserts of Zacatecas state that could become, if Peña Nieto approves it, the largest protected area in Mexico. The area is home to the largest number of golden eagle nests remaining in the country. But it also amounts to a third of Zacatecas's territory and includes several U.S. and Canadian gold, silver and zinc mines.
"How do we make this compatible" with mining, del Mazo asked of the proposed reserve. "That is the challenge we're trying to overcome."
One legacy of Mexico's early-20th-century revolution was a history of communal land distribution, which means that the Mexican government, unlike its U.S. counterpart, often does not own the lands designated as national parks or protected areas. Protecting such territory in Mexico involves lengthy negotiations with landowners, including indigenous groups, and addressing their right to earn a livelihood. More than 2 million people live in the country's 177 protected areas, and there is constant pressure for development, from building luxury hotels to clearing forests for subsistence farming.
That pressure is plainly visible in the town of Mazapil, one of six municipalities totaling 90,000 people that lie within the proposed borders of the Biosphere Reserve of the Semi-Arid Desert of Zacatecas. The town revolves around a mining operation by the Vancouver-based firm Goldcorp, which employs thousands and has dug giant pits and reshaped mountaintops.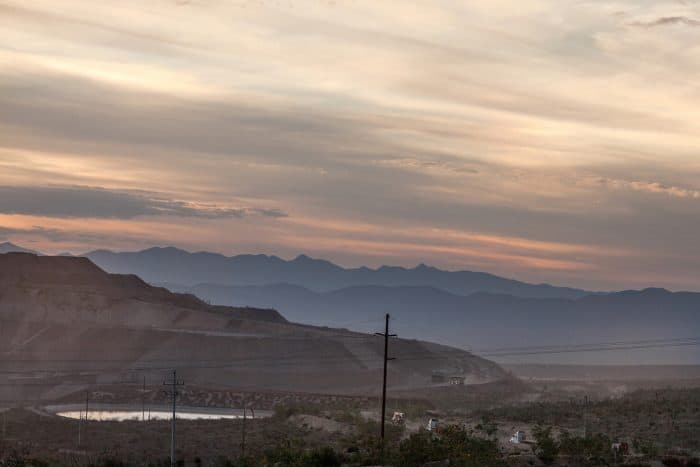 The loss of habitat is one of the main threats to the golden eagle. The bird, with its coffee-colored feathers and wingspan of up to seven feet, has a special resonance in Mexico — the national flag features the eagle holding a serpent in its talons. But while it remains relatively plentiful in the United States and elsewhere, there are only about 120 mating pairs left in Mexico following decades of hunting and development.
"We have to make the society understand that we have a problem with our national symbol," said Cisneros, who runs an eagle protection effort for the Mexican Fund for Nature Conservation. "If we can conserve this species, we'll conserve all the species under her."
Even if the biosphere materializes, little would change in the near term. Mining companies would still have the right to operate. But park advocates feel that protected-area status would encourage better environmental practices and discourage rampant development in the future.
"We're realistic," said Manuel Macias Patiño, who has helped organize the biosphere proposal. "You can't stop development. The only thing we ask is that they include environmental considerations."
"I think it's better to have the enemy inside," he added with a smile.
© 2015, The Washington Post