Related: Taking a clear-eyed look at Costa Rica's English-speaking workforce – and how we all have a role to play
Creating new economic opportunities are at the center of a new national plan announced Monday for the development of Afro-descendent peoples in Costa Rica. Native English-speaking black Costa Ricans are especially well positioned to take advantage of new opportunities, according to business leaders in the Caribbean province of Limón.
"Without a doubt, with the new AMP terminal there will be a lot of opportunities for new projects that could create a multiplier effect for jobs in the canton of Limón and the rest of the province," said Steven Barker, president of the business organization Afro-Descendent Entrepreneurs and Professionals.
As part of the effort to formalize the English patois spoken in the Caribbean, the National Plan for Afro-Descendents 2015-2018 announced a partnership with the National Learning Institute to offer English grammar classes in Limón, where many black Costa Ricans live.
"English is the greatest single tool we have in Limón. People already speak it there, but what we need to do is teach a more standardized English. When we improve our English in the Afro-descendent population the doors to new opportunities will more easily open," Barker said. For example, the job-training initiative "Empléate" has 216 black Costa Ricans registered, according to Casa Presidencial.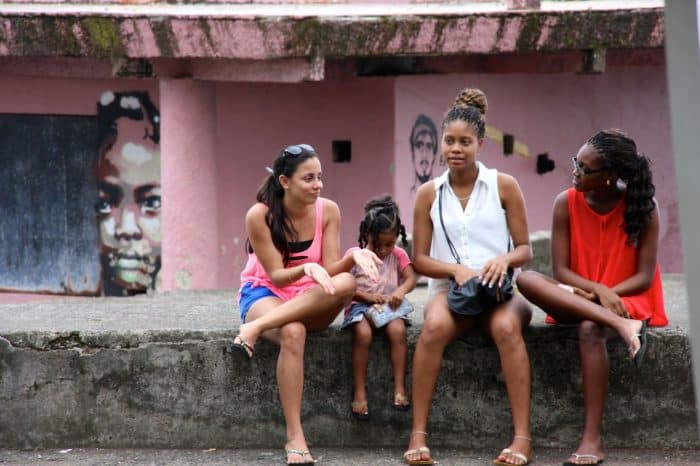 In addition to new jobs, Commissioner for Afro-descendant Affairs Quince Duncan said that black Costa Ricans need to become more entrepreneurial.
"We can't keep depending only on a salary. We need to create businesses, to develop initiatives," Duncan said.
Besides economic concerns, the new plan also addressed Afro-descendent culture and access to justice. Among the plan's actions are policies to improve access to employment opportunities and public services, and programs to educate children about racial stereotypes.
According to the 2011 census, 7.8 percent of Costa Ricans identify as Afro-descendent. Black Costa Ricans and the province of Limón have long struggled with a lack of resources from the central government, as well as structural racism. More than 8 percent of Afro-descdent Costa Ricans live in extreme poverty compared to 5 percent for their non-black or mestizo peers. Black Costa Ricans also are less likely to finish their primary education than white or mestizo Ticos.
Past plans to address the opportunity gap for black Costa Ricans and development in Limón abound but results have often fallen short. Duncan acknowledged as much but was hopeful about this latest effort.
"There's never been a plan like this in Costa Rica," Duncan told The Tico Times. He said that President Luis Guillermo Solís' level of interest in the subject and the bottom-up approach are positive signs that this plan would not land on the heap of previous forgotten efforts. Solís often referred to his family's Jamaican roots during his presidential campaign.
Duncan added that he was encouraged by recent developments, including the 2014 amendment to the Costa Rican Constitution that defines the country as a "multiethnic and plurinational" republic.
"I've been fighting for these issues for 50 years and this is the first time I find myself in the seat of power," Duncan said. "I hope we have something to show for it."