More than 100 people wearing white and carrying signs marched in the Costa Rican capital San José on Sunday morning to protest against sexual harassment in public places, or street harassment. They also marched in solidarity with the family of Gerardo Cruz, a young man who was stabbed shortly after publicly shaming another man for lewd behavior in the street.
The sun beat down on demonstrators as they gathered in the Plaza de la Cultura waiting to start their march down Avenida Segunda to the Plaza de la Democracia. Many carried signs with slogans like, "Thank you, Gerardo," and "I want to feel free when I walk down the street." Others wore name tags reading "My name is not" followed by common nicknames cat-callers use for women here, like princess, "cabra," and "mi amorsh" — a play on a Costa Rican-accented "my love."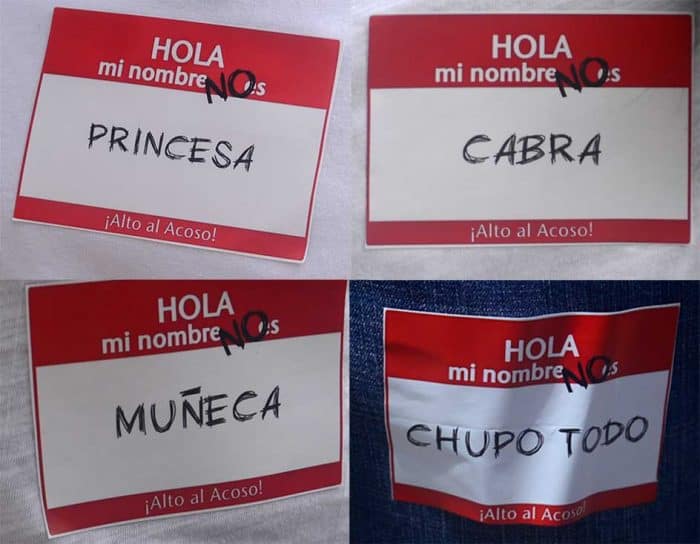 Marchers said they came out for several reasons, ranging from support for the Cruz family to making a stand against sexual harassment and machista culture.
"I came because I'm a mother and I want to support a better world for my daughter and show respect for all the women in the country," said María Gutiérrez, a 33-year-old judicial branch worker who pushed a stroller with her baby.
Rebeca Pérez, a 33-year-old makeup artist, was there wearing white with her son, Aaron. "I'm here because I want to show my son that we [women] deserve respect, and to set a good example for him, not the negative ones we see every day."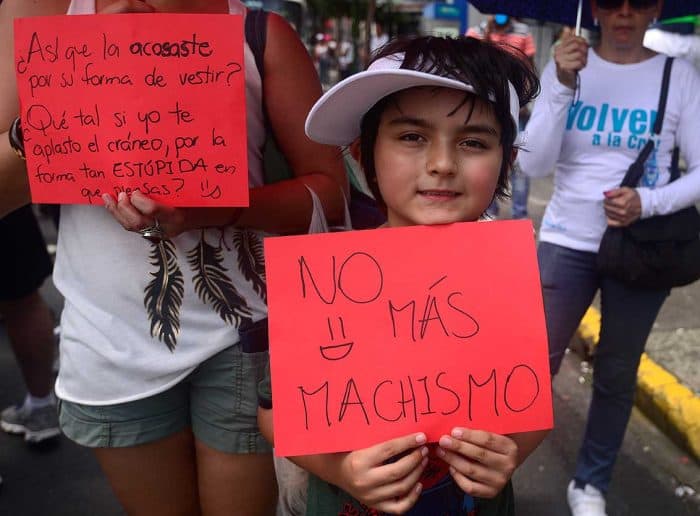 Pérez said the first time she got harassed in the street was in front of her home when she was 9 years old. A man approached her and started asking her questions about sexual development, she said.
"I hope there's a change," she said, carrying a sign that read, "If we teach our children, street harassment will end."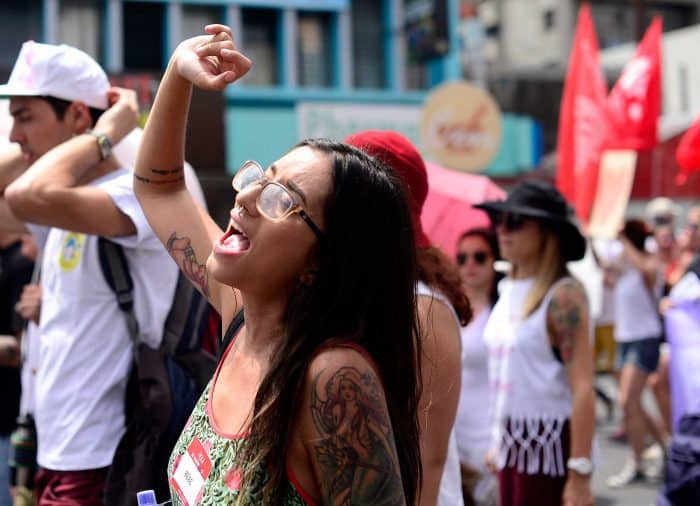 Cynthia Castro, spokeswoman for the "Gracias Gerardo" march, as the protest was dubbed, said she hoped the event would raise awareness about street harassment and remind people that it is not acceptable.
"Sexual harassment comes from the same way of thinking that leads to physical and sexual violence against women," Castro said. "We've normalized it because it happens every day but it's not OK," Castro said.
She said the march was one way to keep the topic on the public's mind. Last week, activists met with a group of legislators to discuss a possible bill to criminalize street harassment.
Castro said Gerardo Cruz's mother "asks that this not just be a hot topic for a couple months but something that leads to a change so that there's an effective response when women complain."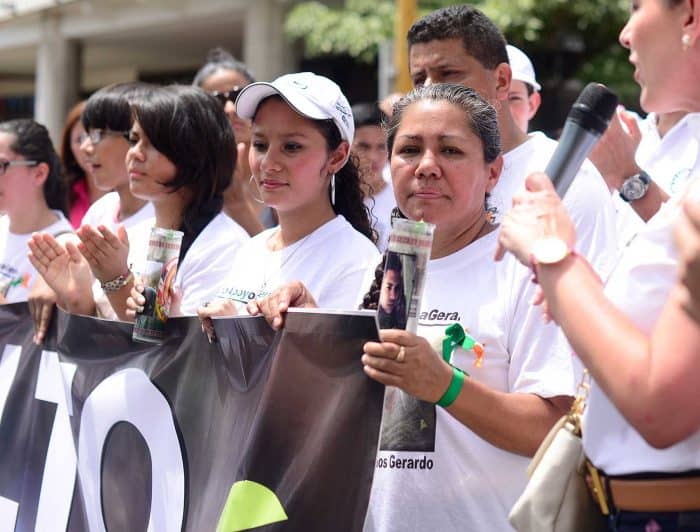 Women have long complained about this kind of behavior in the street, Castro said, but it took one man standing up to another man to catch the country's attention.
Cruz became a social media sensation after he posted a video on his Facebook page confronting a man who was filming a woman's backside at close range as she walked on a busy pedestrian street in San José. A few days later, on Oct. 8, Cruz was stabbed on his way to a television interview by two men who approached him in a car. The case is still under investigation and there had been no arrests as of Sunday afternoon.
Cruz's aunt, Kattia Cordero, said the young man remained in delicate condition at Calderón Guardia Hospital. He has yet to wake up from a series of surgeries performed on Oct. 9. She said Cruz's family is trying to keep in good spirits.
"We never thought this would happen but if he were here today he would say that people should keep speaking up, that people should not let this kind of harassment continue," Cordero told The Tico Times.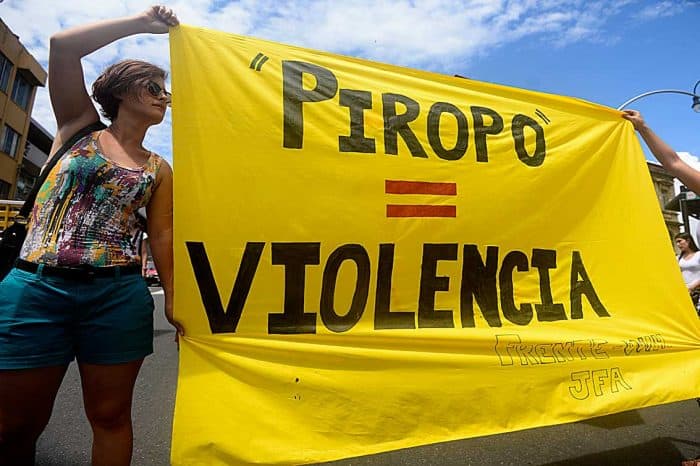 Cordero said she was thankful for everyone who showed up in the heat Sunday to show their support for the family and the possible anti-street harassment bill in development. One marcher, however, said that she was disappointed with the turnout Sunday. More than 16,000 people liked the Gracias Gerardo Facebook page set up by march organizers. Roughly 100 turned out.
"I want a real change to happen, laws that punish this, some kind of change so that we can walk on the streets and feel safe," said Kattia Monge, a 33-year-old physical therapist. "For something that affects everyone, there should be more people out here."