TAMARINDO, Guanacaste – Last month after a rousing surf session, I returned to my Tamarindo home well in need of a shower. I was covered with sand. While soaping up my hair, the water coming out of the shower head reduced to a trickle. With the last drops I was barely able to rinse the shampoo out. Once again, the local water company had curbed the flow to where I lived.
After a few hours, the water returned — shortly after my decision to jump in the pool to finish cleaning off.
This was not a rare occurrence these past few months. As a matter of fact, for the last couple of years, the beachside town of Tamarindo has been suffering repercussions from a lack of regular and consistent precipitation during its rainy seasons. According to some estimates, by this time of year the town should have reached about 11 mm of rainfall.
But area officials have acknowledged that the rain accumulation is well short of that mark. National Meteorological Institute (IMN) Director Juan Carlos Fallas says Guanacaste, the northwestern province that encompasses Tamarindo, is facing a 65 percent rain deficit this year. The shortage has meant the three local water companies – Tamarindo's rural water company, or ASADA; the one run by the National Water and Sewage Institute (AyA); and one owned by Tamarindo developer Russell Wenrich – have implemented emergency measures in order to preserve what's left in the town's wells and prepare for high tourism season.
According to a local water manager, nine wells currently are in operation in Tamarindo, including one recently donated to the community on a 14-month lease by the Tamarindo Diria Hotel. The water manager said salt water intrusion had ruined one of the town's best wells.
In order to ensure a fair distribution of water to all sectors of Tamarindo, AyA has imposed a rationing system whereby different neighborhoods get water to their taps at prescribed times of the day. Additionally, AyA has two water trucks running back and forth from various aquifers to Tamarindo's wells, but even that assistance is not without problems.
Recommended: If building in Costa Rica, know your water rights before you buy
"They are not always consistent. There have been problems with the trucks themselves and sometimes the drivers call in sick," reported Trevor Bernard, manager of Best Western Tamarindo Vista Villas. Bernard is a civil engineer by trade, and a board member of the Tamarindo Development Association and the Tamarindo Chamber of Commerce.
"The water trucks are not enough to single-handedly meet our town's demand and they will not be enough to compensate for the deficit of water production when the town is full," he said.
Hernán Imhoff, chairman of the Tamarindo Chamber of Commerce, said the town is currently in discussions with the Diria Hotel about donating a second well to help the community become water solvent.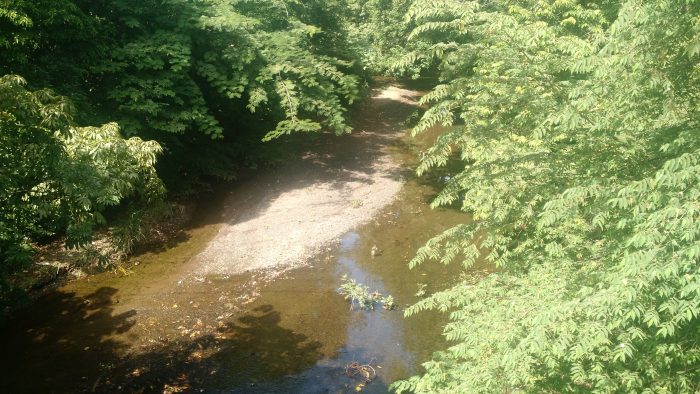 Nimboyores to the rescue?
The aquifer below Tamarindo is replenished by a process known as "infiltration," where a portion of the precipitation falling seeps into the ground. Many factors affect how much of this precipitation makes it to the aquifer and how much water returns to rivers and oceans as surface runoff, mainly the slope of the terrain, type of soil, duration of the rainstorm and rate at which the rain falls. Once the water saturates the ground, part of it can move up as natural springs, part of it flows like a slow river to the ocean, and part penetrates deep into the ground to form the area's aquifer. Wells are drilled to bring water from the aquifer to the surface.
"The reason the water is getting so low, is that we have not had the same consistent amount of precipitation needed to replenish the water in our area's aquifer after the water is pumped out," Bernard said.
Last July 25 a group of tourism operators, community groups and organizations — among them ADI and the Guanacaste Chamber of Tourism — marched from Liberia to Nicoya Park as part of the Annexation of Nicoya anniversary celebration. Called Agua Pro Guanacaste, the movement has begun to achieve its goal of making the government aware of the dire water problem in the area.
AyA now says it will allocate $3.5 million towards getting more water to the Tamarindo area. (The total amount designated is actually $5 million, but the remaining money is slated for another zone.) AyA plans to build an aqueduct to get water out of the Nimboyores aquifer, located northwest of Tamarindo, and distribute it to the coastal areas between Potrero and Avellana.
According to AyA adviser Sandra Salazar Vindas, "Nimboyores is good because its inland, bigger, has more water and has a higher output."
But residents of that area, particularly the town of Lorena, are not happy about the plan, fearing that piping water to the coast would mean a shortage for them. "The opposition is not from the ASADAS, but from two other groups: the Commission for the Defense of Nimboyores and the Institute of Oceanology Society of Costa Rica," Salazar explained. "They believe this area should be completely protected, and that it's not necessary that the aquifer be used for the other areas," Salazar explained.
AyA is facing additional resistance from the coastal area ASADAS, which are afraid AyA will demand high prices for the water.
Bernard, the civil engineer, said: "The problem is AyA has not given these ASADAS the price of what it's going to cost." He explained that ASADAS are limited by the public regulatory agency in how much they can charge their customers for water, and they're worried that paying for water from the Nimboyores project will drain their operational budgets.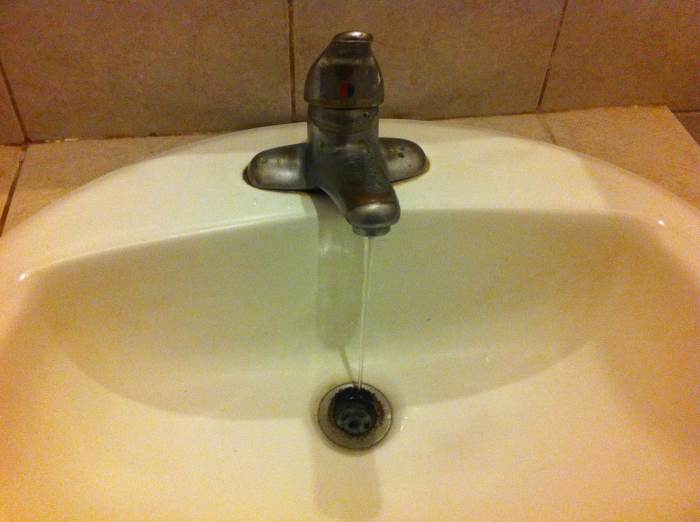 Water trucks and conservation
Tamarindo businesses and locals are coping with the inconsistent water service in any way they can. Hotel Capitán Suizo is using less water on its gardens, and the owner is building a new water treatment plant in order to use recycled water for landscaping in the future. So far, the hotel's large water tank has maintained enough water for guests, but some of the property's gardens have dried out. A written request for conservation is included in every guest room.
"We bought a water truck," said Urs Schmid, owner of Capitán Suizo and president of the Tamarindo Development Association. "If things get even worse, we would start to look for a place where we could buy water and bring it to the hotel."
Schmid said the hotel began implementing water-saving techniques years ago, including low-flow shower heads, faucet aerators, water-efficient toilets and drip irrigation.
"By asking our customers to decide for themselves if they would like to have their bed linens and towels changed, we can further cut back on water consumption. In our experience, our customers are happy to save water if given the option to do so," Schmid said. "We hope that every business and house in the area will analyze how they can save water because together we can make a big difference."
RPM Vacation Rentals, which oversees 160 properties and 10 homeowners associations around Tamarindo, is also working to cut water use. The company has instructed gardeners to use as little water as possible; maids only change and wash sheets once a week unless otherwise requested by a guest; and maintenance staff spends a lot of time checking water tanks to ensure they are full.
Carolyn Herman, owner of RPM, has her staff educate guests at check-in about the drought, and "we explain the concept of having a water tank that fills up from the street, but we also explain their need to be careful [about water use]."
Still, she said renters often find themselves, grumpily, with dry taps.
"Most clients are understandably very upset about this. Most do not live in countries where they have ever experienced not having water whenever they want it," Herman said. "We work hard to patiently explain the situation. If we discover that a tank is empty during the day, and there are clients in the unit or complex, we will call in a water truck to fill the tank up before the evening rush. We are constantly checking water tank levels in all of our properties and associations. We have sometimes brought bottles of water to our clients and other things to try to tide them over."
AyA earned high marks from Herman for its attentiveness to water needs during the recent Tamarindo Beach Marathon, which brought around 12,000 people to town, with many staying at RPM homes and condos. "Not only did they speed up connection of one of the new donated wells, but they also had water trucks coming in all weekend. Our guests did not experience any water issues. We even saw trucks coming all day Sunday, which is awesome. We are happy to see that they have the ability and resources to deal with high demand," Herman said.
For Bernard's part, he has been investigating an alternative answer to the local water crisis: a desalination plant. But to move ahead, someone, or some entity, would have to come up with the money, and get the proper permits from the Municipality of Santa Cruz as well as the Environment Ministry and the Coastal Commission.
"Currently, there isn't clear legislation on how the whole thing should be set up," Bernard said.
On Oct. 1, the U.S. Environmental Protection Agency gave a talk in the provincial capital of Liberia about desalinization and Bernard was in attendance.
"I feel at this point [the Tamarindo Development Association] and the community of Tamarindo are trying to find the quickest and easiest solution," Bernard said. "If we don't find a solution soon, we will have a very interesting summer."