After a film extravaganza, San José is ready to move from the screen to the stage: over the next fortnight, the eighth edition of the government-sponsored National Theater Event of Costa Rica will feature the best 13 plays out of 28 submitted. Two of the 13 are international plays that will bookend the festival at the inauguration and closing event.
The encounter kicked off yesterday and will continue through Oct. 25. Yesterday's inauguration featured the Mexican play "Algo sobre un tal Shakespeare" ("Something about Some Guy Named Shakespeare"), presented by the improv group Los Tristes Tigres. The performance was a compilation of different Shakespearean works, designed to show the audience, particularly young people, that Elizabethan theater does not have to be boring or unrelated to our daily life.
Today's performance is "Alayale," by the group Despiertos Costa Rica. The play tells a little-known legend using original music, acrobatics, puppets, and other disciplines. It will be presented at Melico Salazar Theatre at 8 p.m.; for tickets, call 2295-6037.
Over the 12-day affair, fifteen performances will take place at theaters in San José and Alajuela, including the Melico Salazar Theater, Compañía Nacional de Teatro, the 1887 Theater at the National Culture Center (CENAC), Gráfica Génesis, La Aduana Theater, and the Municipal  Theater of Alajuela.
Other plays chosen for this year's event are "Olivia y el Sombrero Mágico" by the Compañía La Bicicleta; "Como Si Fuera Jugando" by the Cultural Association for Puppet Theater; "Naturaleza Humana" by artist Carolina Lett; "Viaje a Xibalbá" by the EX-áNIMA group, and "El Patio" by Teatro Abya Yala; "Pablo José"  by Grupo Teatro Reflejos; "Ñaque o de Pijos y Actores" by Teatro Público; "El Reto de la Impro" by Impromptu—Teatro el Triciclo; "La Bruta Espera" by Yicrá; "El Crédito" by Tictak Producciones, and "Cuerpos Ausentes o Ensayos para mi Muerte" by Fabio Pérez and Andy Gamboa. Check the whole program at the Encuentro Facebook page.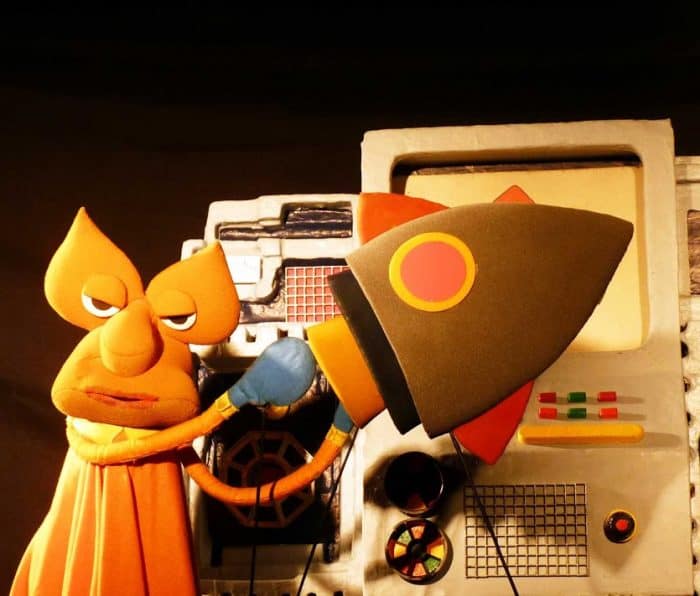 As the last act, Ecuadorian group La Rana Sabia Puppets Theater, which has been performing for 43 years, will present "Sobre el barrio Salsipuedes" ("All About the Barrio 'Get-Out-If-You-Can'"), in which a puppet tells the story of a peasant family that can't get out of a neighborhood full of problems, trash, deforestation, and other bad situations, challenging us to think about the way we treat our own hometowns.
"This years' selection is different. The objective of our selection is to encourage people to carry out new research and proposals," said Marielos Fonseca, director of the Melico Salazar Theater. "I want to highlight two of the plays in particular, 'Alaye' and 'Pablo José,' which are works created by people in the communities."