The president of a champion Honduran football club whose home stadium bears his name has been indicted in the U.S. on money laundering charges linked to drug trafficking.
Yankel Rosenthal, president of Club Deportivo Marathón, was arrested Tuesday in the Miami airport.
He and his uncle, Jaime Rosenthal Oliva, 79, and Rosenthal Oliva's son Yani Benjamín Rosenthal, 50, were indicted for allegedly laundering money and providing other services to drug trafficking organizations through U.S. bank accounts between 2004 and September 2015, according to the indictment.
Yankel Rosenthal, who also served until recently as an advisor to Honduran President Juan Orlando Hernández, appeared before a federal court on Wednesday in a beige prison uniform. His hands and feet were cuffed.
Jaime Rosenthal Oliva — considered one of the richest men in Honduras — and his son have not been arrested, according to the U.S. Department of Justice.
A fourth businessman, Andrés Acosta García, is also accused of money laundering in the case.
Money laundering carries a maximum penalty of 20 years in prison in the U.S.
The Rosenthal family gave a statement Wednesday in which it categorically denied any participation in drug trafficking or money laundering.
"Se are wrongly accused," the statement, which was distributed to news outlets, said. "We strongly reject the accusations made against us and will demonstrate in court that we are innocent."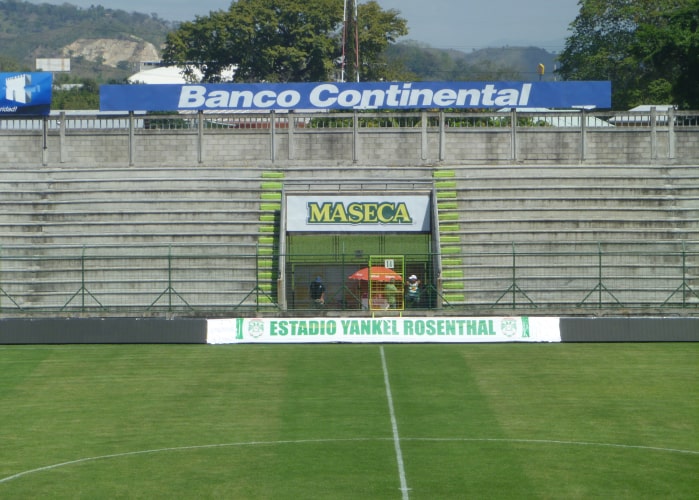 Assets frozen 
In a parallel measure, the U.S. Treasury Department announced sanctions Wednesday against the three accused Rosenthals and seven of their businesses under the Kingpin Act. The Treasury said the three men "provide money laundering and other services that support the international narcotics trafficking activities of multiple Central American drug traffickers and their criminal organizations."
The Kingpin Act, officially titled the Foreign Narcotics Kingpin Designation Act, allows the U.S. to freeze any assets or businesses under U.S. jurisdiction that are owned by targeted individuals. Also, U.S. citizens are generally not allowed to do business with them.
The Rosenthal businesses targeted under the act include Panama-based holding company Grupo Continental, which includes Banco Continental S.A. in Honduras and other businesses in financial services, real estate, construction, tourism and other sectors.
Honduras' bank regulator announced Wednesday that it was putting measures in place to ensure that Banco Continental continued to operate normally for clients.
The Treasury Department noted that this was the first time a bank had been targeted under the Kingpin Act.
"Banco Continental S.A. has served as an integral part of the Rosenthal money laundering operations and facilitated the laundering of narcotics proceeds for multiple Central American drug trafficking organizations," according to the Treasury Department's statement.
Businesses in the British Virgin Islands and real estate holdings in the U.S. were also blocked.
Yankel Rosenthal owns several sugar plantations and is president of Marathón football club, a popular, first division team that plays in the city of San Pedro Sula.
Marathón is the only team in Honduras with its own stadium, according to the Honduran online football news site diez. The news site published an interview with Rosenthal the same day he was arrested in which the interviewer questions the wisdom of building the stadium, which is barely used and was never finished.
"For me personally, it was a bad investment," Rosenthal said, "but … it's an asset for the team and marks the difference with other institutions."
It's unclear what will happen now with the Yankel Rosenthal stadium.
Rosenthal served as an investment advisor to Honduran President Hernández for nearly a year before resigning in mid-2015.
Since the indictment was issued in New York, a hearing Friday will determine whether Rosenthal will be sent to that city for trial. He is currently detained in Miami.
Correction: The original version of this story incorrectly stated that San Pedro Sula was the capital of Honduras.