Outraged citizens protest in Costa Rica in support of stabbed good Samaritan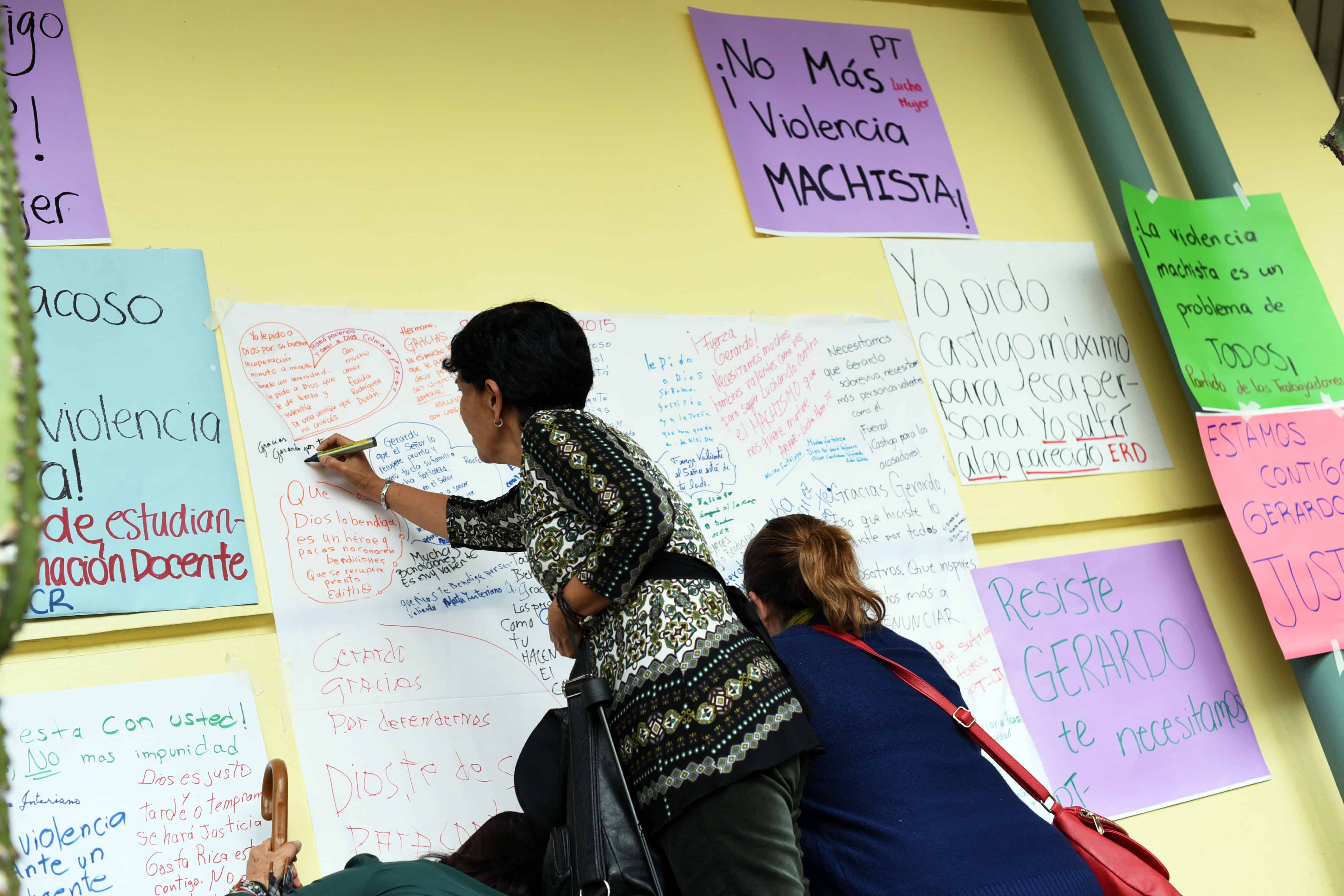 University students and other groups on Thursday tacked poster board on a wall outside Calderón Guardia Hospital, in downtown San José, and asked people to write messages of support for Gerardo Cruz Barquero, who was brutally stabbed Wednesday night just days after a video he took of a man apparently trying to shoot video up a woman's skirt went viral on social media.
Pedestrians soon filled the wall with messages such as "Hang in there Gerardo," "Stop Macho Violence," and "Thank you Gerardo!" Other messages urge harsher punishments for perpetrators of sexual harassment.
Cruz, 22, made headlines worldwide earlier this week after he posted a video on his Facebook page confronting another man who he caught recording video with his cellphone up a woman's skirt.
Cruz's mother Ana Patricia Barquero said Thursday afternoon that her son was stabbed on his way to a relative's house where he was supposed to give an interview to Channel 6 Noticias Repretel.
He received several wounds to his chest and has already undergone two surgeries. Calderón Guardia's medical officials reported Cruz's current condition as "still critical."
Cruz has one child and his wife Carolina Zúñiga is five months pregnant. He is currently in the hospital's intensive care unit, while various relatives remain outside the medical center awaiting updates.
Groups of protesters remained in front of the hospital Thursday afternoon and called the population through social media to attend at least two public demonstrations and vigils in downtown San José on Thursday and over the weekend.
Police say they can't confirm whether the attack on Cruz was related to the filming incident. They have no suspects yet.
Esto es el acoso callejero, la realidad de niñas, adolescentes y mujeres mayores de edad de nuestro país. ¡Sí es violencia! Los hombres y mujeres debemos unir fuerzas para decirle: No más al acoso callejero

由 Gracias Gerardo 发布于 2015年10月8日
Tico Times photographer Alberto Font contributed to this story.
You may be interested