See also: 'I'm so in love with Costa Rica – a Holocaust survivor's extraordinary story'
To celebrate a decade of operations in Pavas, in western San José, the Museum of History of the Jewish Community in Costa Rica joined forces the Israeli Zionist Center of Costa Rica to inaugurate a powerful new monument to hope and survival: the "Parque de la Vida" ("Park of Life"), which honors Holocaust survivors who traveled to Costa Rica after World War II, laying the groundwork for today's Costa Rican-Jewish community.
The park, inaugurated on September 1, lists the names the 190 survivors of the Holocaust, or Shoah, who reached Costa Rican shores.
"We want to transmit respect and tolerance from one ethnical or religious group to another," Museum Director Vilma Faingezicht, herself the daughter of Holocaust survivors, told The Tico Times at the ceremony, during which survivors and their families were called one by one to receive a special gift. The event also drew many Costa Rican politicians, the rabbi from the synagogue housed within the Zionist center, and  approximately 200 guests.
The monument, created by Costa Rican architect Alberto Reifer, is composed of bars of different sizes, pointed in different directions but all seeking the sky together in the same community, as the Jewish people has always done, Faingezicht explained.
The museum seeks to be both a door and a bridge, not just for Jewish people but for all those who seek to learn about Jewish history and culture, as well as the Holocaust. The building is filled with symbolism of Jewish faith and culture.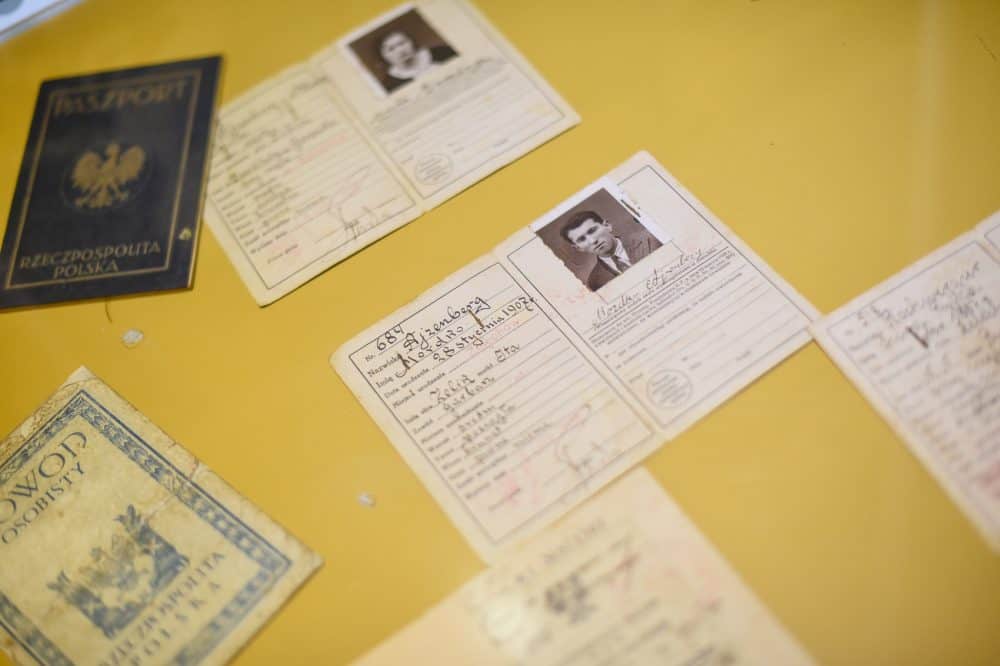 The Jewish community in Costa Rica is estimated to total 2,500 to 5,000 members, and dates back to 1507. When Christopher Columbus sailed to the Americas, he was joined by many Sephardi Jews who had converted to Catholicism. They came to the Americas to escape the Inquisition and expulsion policies in Spain.
The 20th century saw two waves of Ashkenazi Jewish immigration from Western Europe: the first from 1929 to 1930, and the second if in 1945-1948, in the aftermath of World War II, with some additional immigration from South America in the 1970s. Most families separated during immigration, with the father going ahead to find a safe place and his family following behind.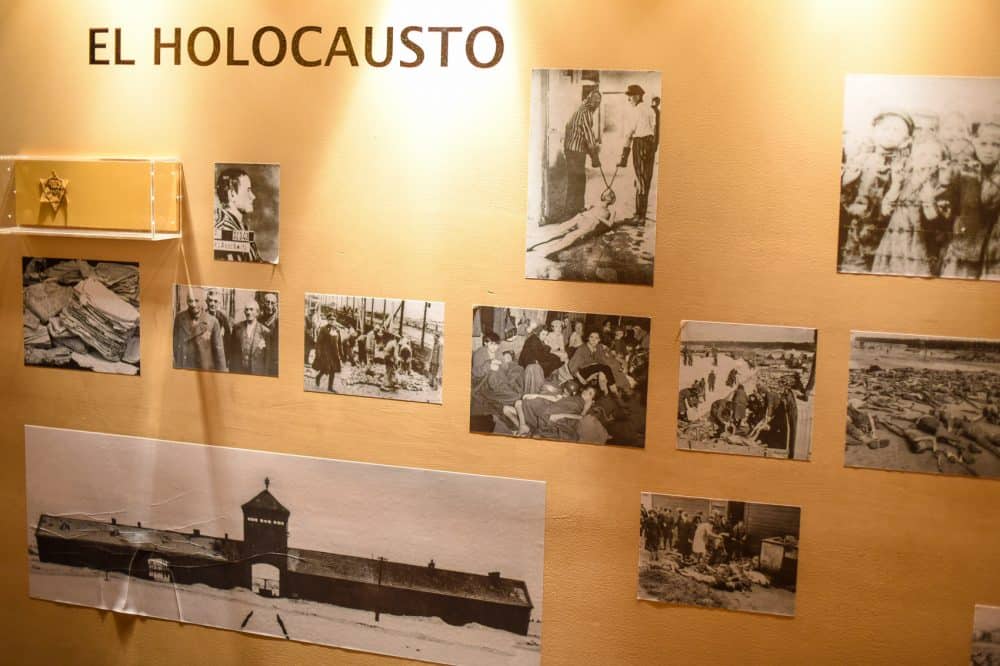 Immigrants went through a difficult adaptation process in a strange country with different weather conditions and eating habits, not to mention a new language, a particular challenge given that many immigrants had limited education. Some made a living through door-to-door sales, giving rise to the terms "Klapper Phenomenon" (klapper means knock) and the Costa Rican habit of referring to such salesmen as "polacos" ("polish") because many of them were from Poland. The term is used to this day to describe those who sell goods door-to-door.
Faingezicht, who in addition to serving as the museum's director is also one its founders, described the experience of her Polish parents during the war.
"They didn't have to go to a concentration camp; they managed to hide," she said. "My mom said that sometimes she didn't know why they wanted to stay alive, if they were alive just to hide and run. They passed through 15 hideouts where peasants agreed to hide them in return for something. Those peasants were certainly risking their lives, because if someone found them helping Jews, they would have been killed.
"They usually hid in basements, barns or hidden rooms. Once a man dug a hole for them, just big enough for them to fit sitting down, and covered it with straw. They had to stay in that hole for approximately 10 days, some days with nothing to eat, and when they came out my mom couldn't walk because of all that time sitting inside. The only [other family members] who managed to survive were two of my dad's brothers, one who had come to Costa Rica before the war and the other one who was in Israel. So my parents came to Costa Rica with my older sister."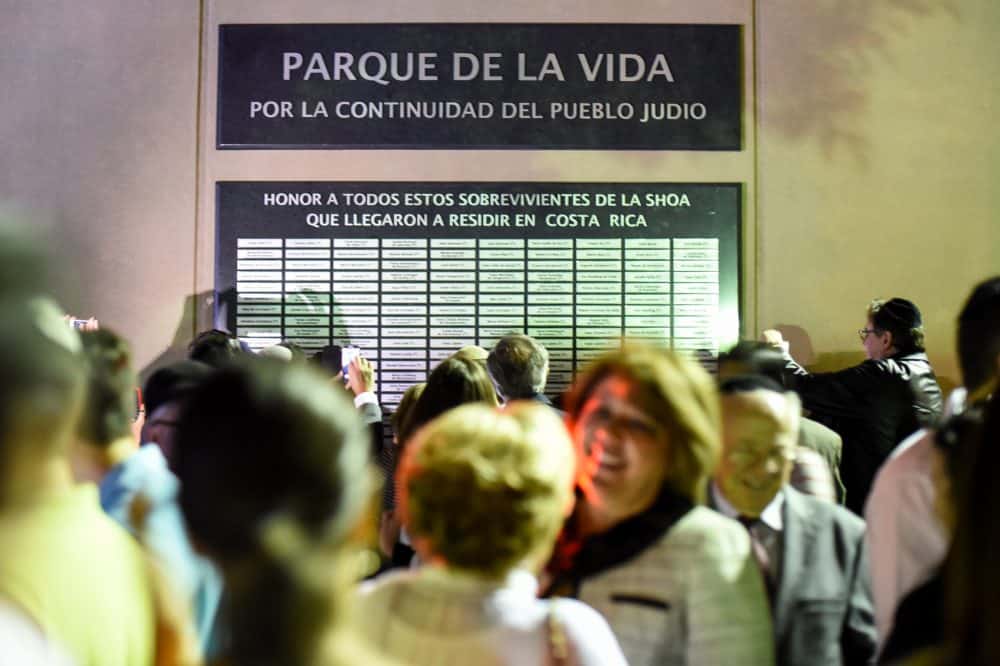 One of the Holocaust survivors honored at the ceremony was Magda de Davidovich, who lives in Montes de Oca, on the east side of San José. This native of Hungary is approaching her 95th birthday.
"It's so sad we didn't have a crystal ball during the darkest moments, so we could see that despite what those damn Nazis were doing to us, there would so many survivors and we were going to reunite in the synagogue all together in a celebration, because we didn't just survive. We multiplied," she told The Tico Times. (See our full interview with de Davidovich here.)
Recommended: Out of view memorial to Lithuanian Jews must not be forgotten