Edsart Besier doesn't build ordinary houses. He has built houses around trees at his Tree House Lodge in Punta Uva, and he built his Crystal House out of recycled glass bottles.
Now he wants to build houses by recycling a resource that abounds in Costa Rica's Limón Province: old shipping containers. And he wants them to be completely self-sustaining, powered by solar panels, with all water provided by captured rain.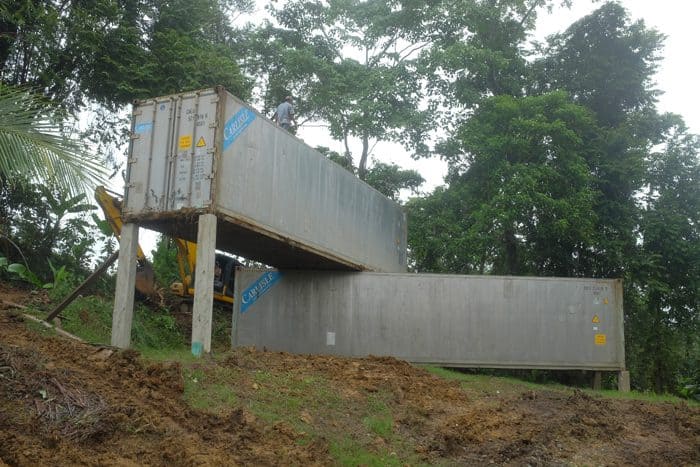 "I use containers because they're recyclable," said Besier, 43, who comes from Holland but has lived in Costa Rica 22 years. "I like to recycle a lot of my materials. A container, after 10 or 15 years they don't use them anymore, they have no value anymore, and they have a lot stored in Limón. It's relatively cheap material, but I think it's very interesting to build homes out of these."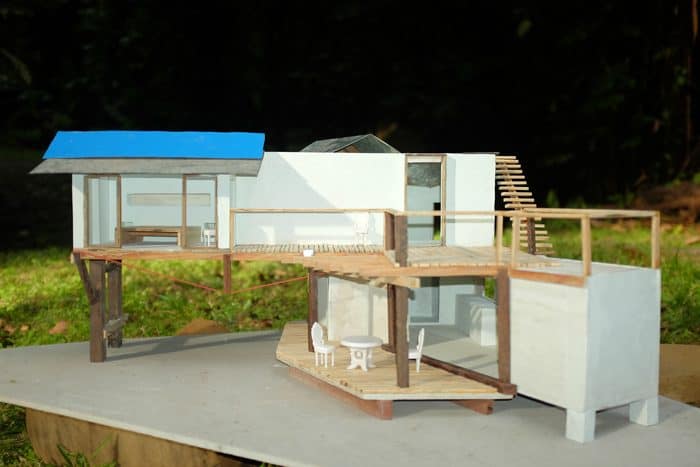 If you picture the standard rectangular 40-foot steel boxes used to ship goods across the ocean, it's hard to imagine transforming these into beautiful homes. But it has been done by others, and Besier has no shortage of creative imagination.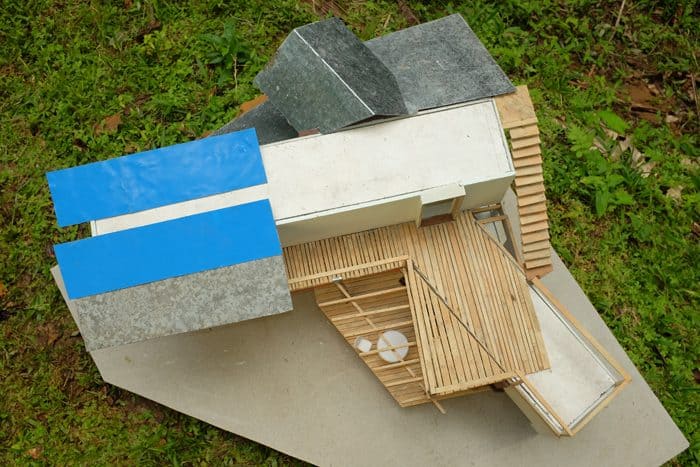 "You can stack them like Legos," he said. "You can do very interesting things with them. They're boxes, but you can cut them, you don't have to leave them in the shape that they are in. You can open them up a lot. I think you can be very creative with them."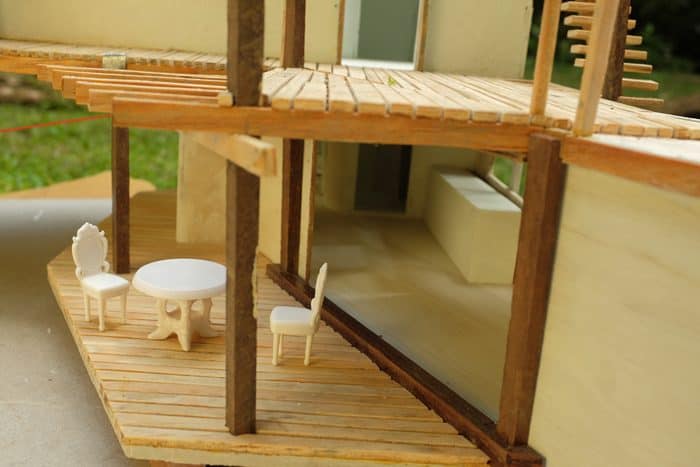 He is now building the first of what he hopes will be 50 container homes at Bio Caribe, his 125-hectare property in the rain forest near Puerto Viejo, on the southeast Caribbean coast. He plans to subdivide the land into 50 1-hectare or 2-hectare properties.
"Basically they're part of the forest," he said. "It's a way to protect that same forest. The management plan allows limited construction according to ecological rules."
Besier will not require people who buy his lots, which range from $40,000 to $60,000, to build container houses, but plans to build about 10 himself and hopes to inspire and motivate others to do the same.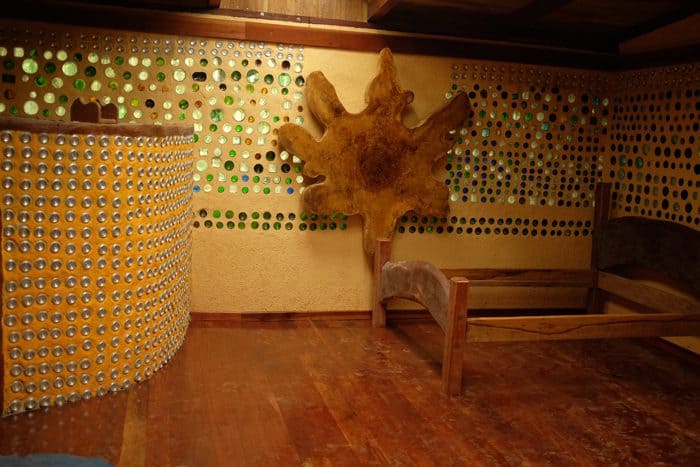 To harvest rainwater, he plans to use a special system imported from the U.S. to filter the water, which will be stored in large tanks under the house. Limón Province receives 3,000 to 4,000 mm of rain a year, he says, which is capable of providing a home with 4,000 liters a water.
Besier also owns the Tree House Lodge in Punta Uva, where lodging is built around trees. And he has a glass house with walls full of used glass bottles.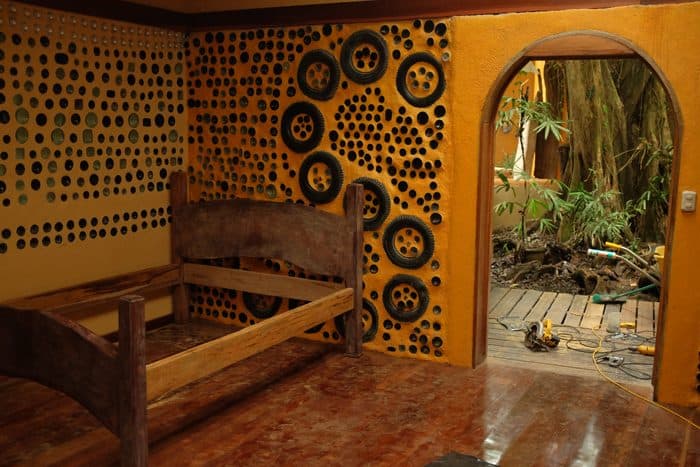 "I'm creative and I like to recycle materials," he said. "A glass bottle is not particularly a building material, but after the life cycle I think it's interesting to use it again, give it a new life."
Container houses have been built before in Costa Rica, but Besier believes his will be the first that are completely off the grid and self-sustaining.
"The boxes are very different, but they make the house look very modern as well," he said. "For me it's an experience to build with something different. I don't think they'll be boring."
For more info: See www.biocaribecostarica.com and www.costaricatreehouse.com. Contact Edsart Besier at edsart@iguanaverde.com or call (506) 2750-0706.