Heavy rains over the weekend stopped momentarily to reveal extensive flood damage across Costa Rica's Caribbean slope. As aid workers and security personnel worked to reestablish connections with isolated communities, President Luis Guillermo Solís said he would consider declaring a national emergency in Limón.
Hundreds of people lost their homes and the government canceled classes for students across the province of Limón, and the areas around Turrialba and Sarapiquí, according to a statement from Casa Presidencial. A red alert is still in effect for Turrialba, Cartago; Sarapiquí, Heredia; and Talamanca, Limón, Matina, Pococí, Siquierres, Guácimo in Limón province.
Reports from the National Emergency Commission said that 1,585 homes were heavily damaged or destroyed by flooding. There are 745 people living in 12 emergency shelters with the majority in Matina, Limón and Sarapiquí, Heredia, where 380 and 342 people are temporarily housed, respectively.
Casa Presidencial reported that 216 communities have been affected by flooding so far; 19 remain incomunicado along the Sucio, Sarapiquí and San Juan rivers.
A helicopter from Panama arrived Monday to assist in search and rescue, and survey operations after flooding and landslides severed access between Limón and the Central Valley. More than 20 highways and 11 bridges were affected.
The government to date has released more than $200,000 in emergency assistance.
The Education Ministry canceled classes from Monday through July 4 in Sarapaquí, Talamanca, Limón, Matina, Pococí, Siquirres, Guácimo, and Turrialba. The ministry is developing a plan for students to make up the lost time.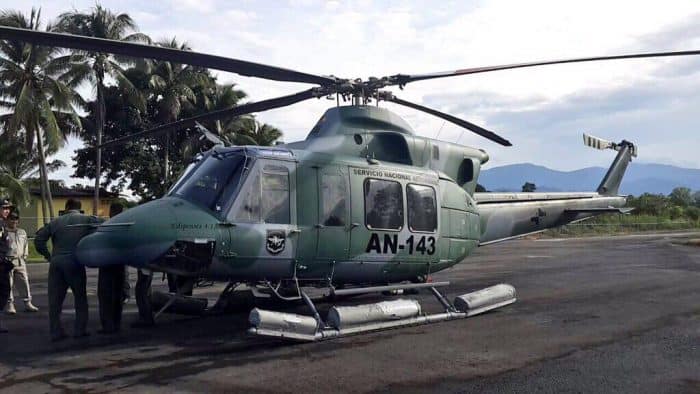 See also: Crews continue working to remove debris from Costa Rica's Route 32, which remains closed on Monday
Follow wordpress-257819-2837440.cloudwaysapps.com for updated coverage of this story.