LONDON – New Order are to release their first full studio album in 10 years in September, the Manchester synth pioneers announced Monday.
"Music Complete" will be New Order's first full studio release since 2005's "Waiting For The Siren's Call," and sees keyboardist Gillian Gilbert return to record her first album with the band since 2001.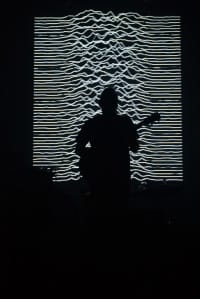 "Music Complete finds the group revitalised, and where the group has previously pushed toward electronics or guitars, here the two are in balance," said a statement on the band's website.
New Order was formed in 1980 out of the ashes of Joy Division following the suicide of lead singer Ian Curtis.
Remaining band members Bernard Sumner, Stephen Morris and Peter Hook teamed up with Gilbert and returned with a more beat-driven electronic sound after immersing themselves in early 1980s New York City club culture.
Signed to the Factor records label, the band had a string of hits including "Blue Monday," "True Faith" and "World in Motion," which they recorded with the England football team for the 1990 World Cup finals.
Bassist Hook left the band in 2007 and the line-up is now completed by Tom Chapman and guitarist Phil Cunningham.
Long-term collaborator Peter Saville will once again be responsible for producing the record's sleeve art.
https://www.youtube.com/watch?v=9pr6SxJb-Dw