TORTUGA ISLAND, Puntarenas — Five minutes after our boat sped out of Montezuma toward Tortuga, the captain suddenly throttled down and turned it around in a tight circle. Someone lost a hat?
A rojo, it turned out — a 1,000-colon bill that one of the crew lost to the wind.
The captain expertly steered the boat toward the floating bill, which was surprisingly visible atop the frothy green waters of the Nicoya Gulf. The passengers on the port side all leaned back to get a look, and my friend Shana reached out and made the grab.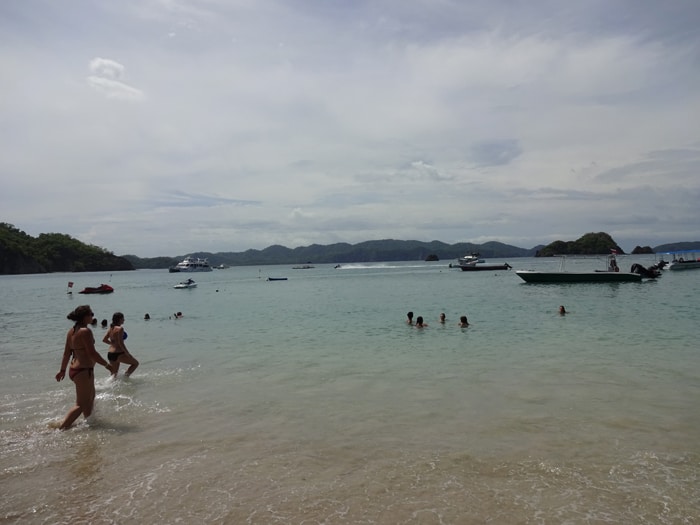 "Tells you something about the value of a dollar in this country," I said. "They turned the boat around for $2."
At $35 a head for 21 visitors from Canada, the U.S., Mexico, Germany and Spain, I calculated, this company is going to gross $735 today. But I'm sure the fuel is expensive, and good staffing isn't cheap either, so why surrender two dollars to the sea?
We went snorkeling around a big outcropping of rock, seeing thousands of beautiful fish of all colors, and I spotted either two eels or the same eel twice.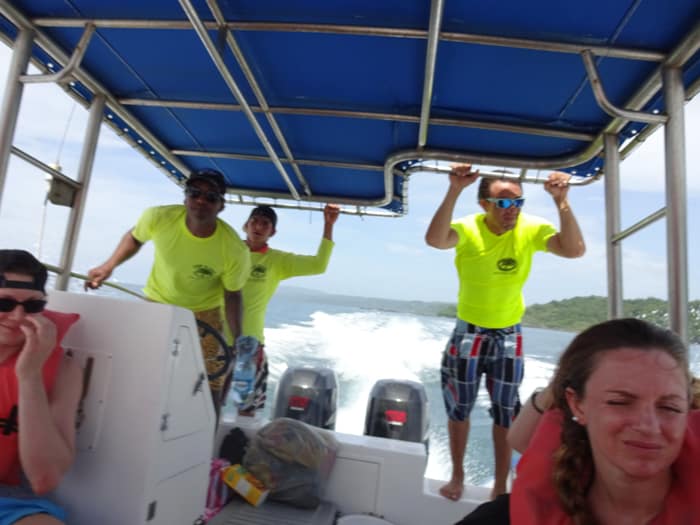 Back in the boat our captain, Tabus, between serving watermelon and pineapple, was counting the people who were back. I myself had counted all 21 of them earlier, and as I counted again I came up with 18.
"There are three missing," I said.
"There are two missing," he said. "Is your wife still in the water?"
"No."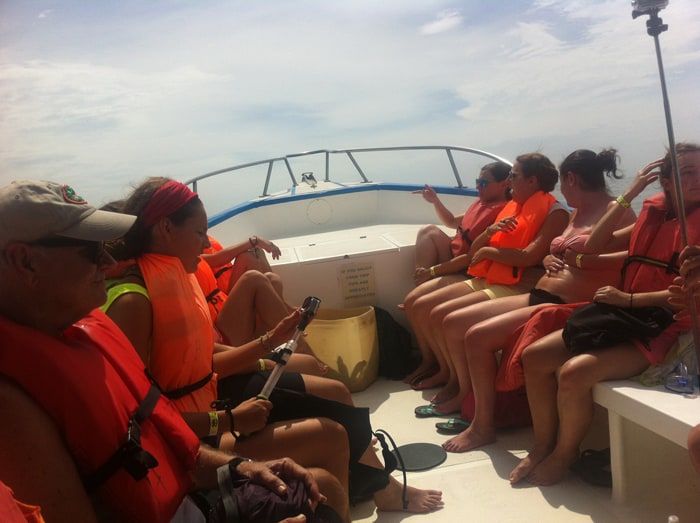 "Oh, I thought maybe you wanted me to take off without her."
It never fails to amaze me how funny tour guides are in Costa Rica.
Tabus engaged me in an interesting conversation about how he keeps track of numbers, not faces, and he knows he has 21 souls aboard today. He said if he comes back with a few people who weren't originally on the boat, oh well — if he delivers 21, he's done his job.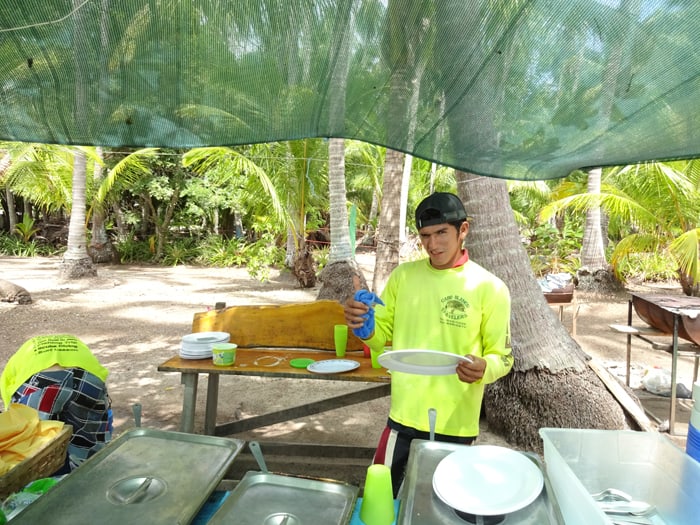 We snorkeled twice, and then we beached the boat and had a great lunch, choice of chicken or fish, with rice and potato and vegetable and liberal rounds of beer or Coke poured from big bottles.
After lunch I met a woman on the beach who came here with another company, and when I asked if she paid $35, she said she paid $55. I asked the guy with my crew why those guys were charging $20 more.
He said there are five companies in Montezuma that offer boat rides to Tortuga Island, and they all offer basically the same thing.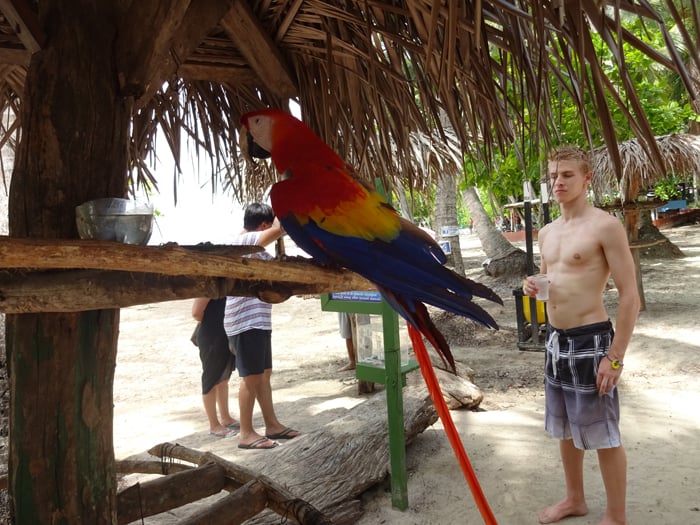 The biggest difference between us and them, he said, is they offer beer in cans and we pour it from bottles, but we bring enough that you can have three or four glasses.
My friends and I were on a mission to find Filomena, the sociable peccary who lives here, and we found her at the far end of the beach, right next to a garbage can where a man from another tour company was spooning huge amounts of leftover pasta into the trash.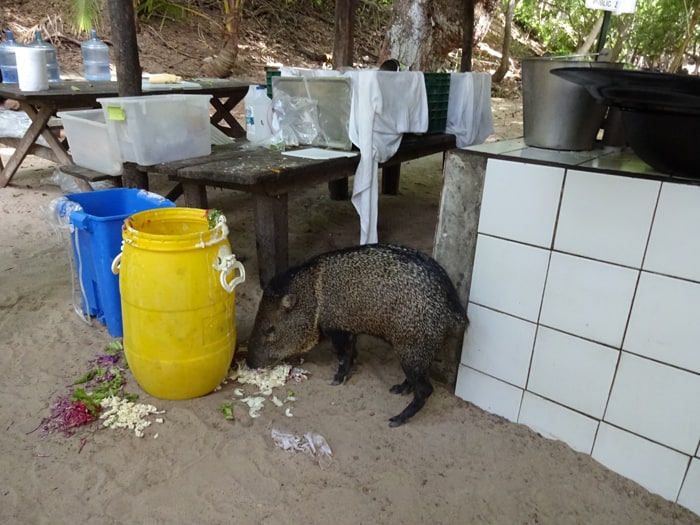 We all took pictures of Filomena, and we all touched her — "like a porcupine," said Katelynn. Her coat was stiff but not sharp, and she had no reaction whatsoever to being petted by humans.
Todo tranquilo.
IF YOU GO
Getting there: Cabo Blanco Travelers tours to Tortuga Island can be booked just about anywhere in Montezuma.
Rates: Vary by company and season from $35 to $60.
More info: www.caboblancotravelers.com
Phone numbers: 8835-0270, 2642-1125