Jeffrey Webb gave a glowing self-assessment in April at the annual meeting of Central and North American football chiefs. Under his leadership, Webb said, the regional group had become a "case study" in rooting out corruption.
"We have created a culture of transparency and accountability within our confederation," he told the delegates gathered at Atlantis Paradise Island, a Bahamian resort with 11 swimming pools and stunning ocean views.
Last week, as part of a 47-count indictment, U.S. prosecutors offered a much different portrait of Webb and his organization, known as Concacaf. According to the indictment, Concacaf's leadership was corrupt before Webb took office, and the bribe-taking flourished during his tenure despite his frequent pronouncements of reform.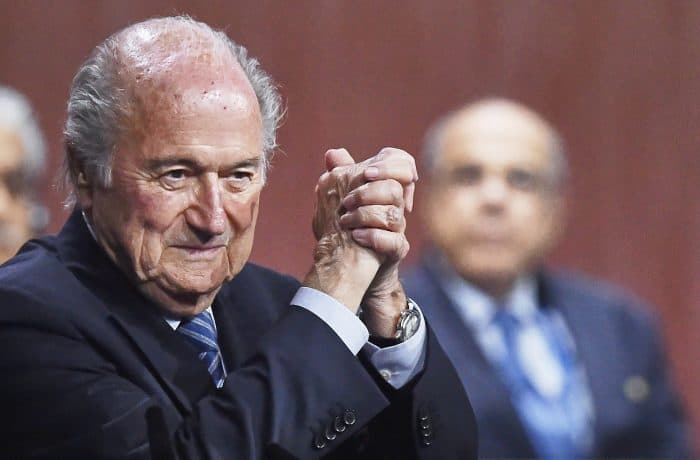 'Ideal successor'
A burly 50-year-old from the Cayman Islands, Webb took over the scandal-plagued organization in 2012. It's one of six regional football federations that operate under the umbrella of FIFA, the global football body. The former Cayman Islands banker and member of FIFA's internal audit committee had become a favorite of Joseph "Sepp" Blatter, FIFA's president. Blatter suggested Webb would be his ideal successor.
That was before last week's indictment, which alleges the same person orchestrated bribes for both Webb and his Concacaf predecessor, Jack Warner. The person is identified as a high-ranking executive at the sports marketing firm Traffic Sports USA and is described as co-conspirator #4. Webb is accused of seeking a bribe from Traffic, negotiated by co-conspirator #4, just prior to becoming Concacaf president.
After he was elected, Webb hired co-conspirator #4 as his general secretary, the No. 2 post. Those and other details in the indictment match Concacaf's current general secretary, Enrique Sanz, who worked at Traffic before being hired by Webb as general secretary in 2012.
The indictment alleges that Webb and co-conspirator #4 disguised one bribe by funneling the money through an overseas company that makes football uniforms and balls.
In a statement released Friday, Traffic Sports said it would "continue to cooperate fully with authorities" in connection with the allegations against FIFA and company officials. "At this moment, it is otherwise unable to comment on the matter."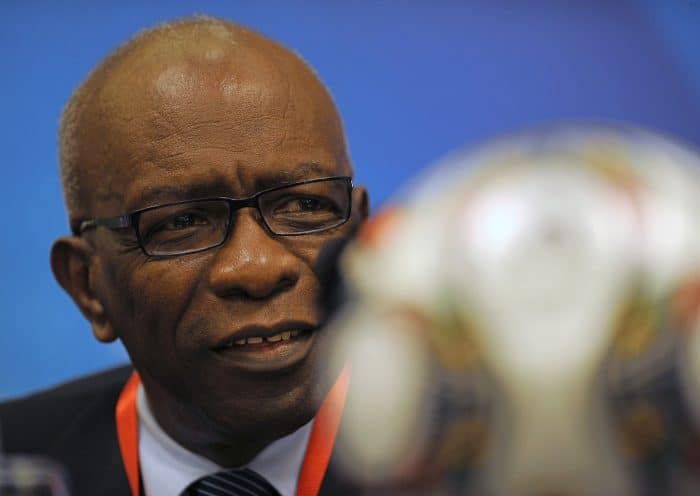 One of those officials, Traffic Sports USA President Aaron Davidson, pleaded not guilty on Friday. Davidson is accused of participating in three schemes to bribe football officials for media and sponsorship rights.
Sanz, the former Traffic executive now at Concacaf, wasn't charged or mentioned by name in the indictment; following the allegations, the confederation put him on a leave of absence. He could not be located for comment, though he previously has defended Traffic's deals with Concacaf as legitimate.
In an April interview, Sanz said he was shocked when Webb offered him the job of Concacaf general secretary.
"When he got elected, he called me one day and said, 'Let's chat,' " Sanz recalled. "He offered to me if I was interested, and I said, 'Yeah, I'm interested.' "
Webb was arrested in Zurich, where he was attending FIFA meetings leading up to its presidential election, and could not be located for comment.
The night before the bust, he seemed oblivious to what was about to happen to him. After a dinner hosted by his confederation, Webb arrived at his hotel across town. He and his wife strode into Zurich's Baur au Lac hotel and across its marble-floored lobby toward the grand staircase.
Following his arrest, some of his colleagues stuck by Webb. "We all have dark sides to us," said Cheney Joseph, president of Grenada's football association. Joseph once competed against Webb, then 23 and playing for the Cayman team, and the two became friends. "But I genuinely believe that Jeff Webb — I don't believe his intention was to profit from football as an individual."
Joseph suggested that Webb and others in the Caribbean have been targeted by rivals within Concacaf. "Wherever Jeff is now sitting, he's contemplating, 'Why was I so nice and naive?' Jeff Webb is not doing anything different to what others, yet to be named, have done."
Blatter didn't voice support for Webb after his arrest — silence that cost him the votes of some Caribbean football leaders. Had Blatter's only challenger not conceded, it would've helped force him into a second round of balloting Friday before his re-election as FIFA president.
Warner, who was among those indicted, said in a statement that he had not been questioned and "have been afforded no due process." He added: "I reiterate that I am innocent of any charges."
After he was released from jail, Warner threatened to reveal information about Blatter and others.
"If I have been in FIFA for 30 years and I have been thiefing all the money, who give me the money?" Warner asked his supporters gathered in Trinidad. After one blurted out, "Blatter!" Warner asked, "And why it is he ain't charged?"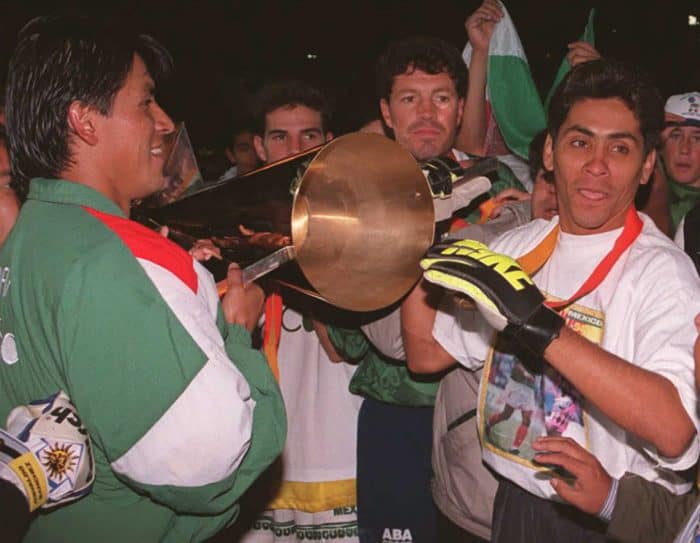 Concacaf was a football backwater when Warner was elected president in 1990, with few prominent tournaments and relatively little revenue. A former history teacher from Trinidad, Warner and his general secretary, an American named Chuck Blazer, ran Concacaf for more than 20 years and built it into a financial and political power.
In the process, according to the indictment, Warner and Blazer were enriching themselves. Warner accepted a bribe to vote in favor of South Africa as host country for the 2010 World Cup, orchestrated a vote-buying scheme for the 2011 FIFA presidential election, and accepted illegal payments from Traffic Sports USA, among other alleged crimes.
Warner resigned in 2011 after the vote-buying allegations emerged, and FIFA suspended an inquiry into his role in the alleged plot. Blazer resigned later that year. (As part of the FIFA inquiry that became public Wednesday, Blazer pleaded guilty to racketeering conspiracy and other charges. He could not be reached for comment.)
In early 2012, Webb, the longtime president of the Cayman Islands Football Association, emerged as Warner's likely successor. He was chairman of a "normalization committee" Blatter summoned to Zurich to straighten out Caribbean football.
Webb speaks in the soft Caribbean lilt of the Cayman Islands, a British territory with just 55,000 residents that is known as an offshore tax haven and for its coral reefs, drawing an odd combination of bankers and scuba divers from around the world. Growing up, Webb was an average, if committed, football player, friends say.
His career in football administration started with a local club, Strikers FC, which he managed before being appointed president of the Cayman Islands Football Association in 1991 at the age of 27. He has run the association ever since, expanding youth programs if not improving the national team, ranked 191st out of 209.
https://twitter.com/jeffreywebb/status/500689618296393728
Webb was president when the Cayman Islands became a member of Concacaf and FIFA, eventually triggering a yearly stipend and access to development funds. It was part of an effort, started by Warner, to boost the clout of the Caribbean's voting bloc: adding overseas territories such as the U.S. Virgin Islands, the British Virgin Islands and the Caymans.
Outside of football, Webb worked as manager of business development at Fidelity Bank (Cayman) Limited, and he owned a fast-food franchise called Captain's Bakery with Horace Burrell, president of Jamaica's football association. Burrell was suspended from football for six months as part of the vote-buying scandal involving the 2011 FIFA presidential race.
Since taking over Concacaf, Webb and Sanz have touted their efforts at transparency and reform. But Webb released scant details publicly about Concacaf's finances and expenses, including his own salary.
And in an embarrassing episode last year, Webb's friend and the treasurer in the Cayman Islands Football Association, Canover Watson, was charged by Caymanian police with corruption unrelated to football. As chairman of the Cayman Islands Health Authority, Watson allegedly steered a contract for a swipe-card payment system to a company that he secretly owned.
Webb and Watson bought homes, both more than 7,500 square feet, on the same street in suburban Atlanta in 2011, according to property records. When Webb became Concacaf president the next year, he opened an office in the Cayman Islands that shared the building with Admiral Administration, a hedge-fund administrator where Watson served as managing director.
Watson also ended up on FIFA's internal audit committee, a post once held by Webb. Watson was suspended from the audit committee after his arrest last August. He has denied the charges and is awaiting trial. He could not be located for comment.
Anything but reform
The allegations in the indictment announced last week may indicate that Webb's reform efforts were anything but. It states that he was arranging bribes even before he took over Concacaf. In 2012, Webb got support for his candidacy from co-conspirator #4, then a Traffic executive, who paid $50,000 from Traffic's account to an account in the Cayman Islands. Prosecutors allege it was controlled by Costas Takkas, an associate of Webb's and former general secretary of the Cayman Islands Football Association.
About the same time, Webb, with Takkas's help, solicited a bribe from Traffic to help the company win the commercial rights to the qualifying matches for Caribbean football clubs for the 2018 and 2022 World Cups, the indictment says. As a high-ranking member of the Caribbean Football Union, Webb was now negotiating on behalf of the island nations.
Near the end of those negotiations, Takkas met with co- conspirator #4 and told him that Webb wanted a $3 million bribe in exchange for giving Traffic the business, the indictment alleges. A deal was struck, and in August 2012, Traffic Sports USA signed a $23 million contract with the Caribbean Football Union.
The bribe money was sent through an elaborate maze of companies to disguise that Webb was the ultimate beneficiary, the indictment states. The money, prosecutors allege, ultimately paid for a real estate purchase in Stone Mountain, Georgia, and a pool at Webb's home in nearby Loganville.
Two months before being led away from the Baur au Lac hotel in a dawn police raid, Webb shared a platform with Blatter and the executive board of the South American football federation (including two men also arrested in Zurich).
That day in Asuncion, Paraguay, Webb stopped for a short interview in a congress hall named for Nicolas Leoz, another official named as a bribe taker in last week's indictment. Webb insisted that FIFA should be doing more to protect itself from wrongdoers.
"I believe we can go further than we have been," he said, calling for more-stringent vetting procedures. Webb bemoaned the fact that many of the tougher guidelines recommended by a FIFA reform committee he'd served on had been ignored.
"I would have liked to have seen more," he said. Then he got a tap on the shoulder from another football official, who wanted to talk with a man whose trajectory in the world of FIFA looked to be going just one way.
— Contributors: Aleem Khan, Christie Smythe and David Voreacos.
© 2015, Bloomberg News