A new app called "Social Help" developed by a group of Costa Rican entrepreneurs will receive support from U.S. businessmen, including Dallas Mavericks' owner and CNBC's Shark Tank investor Mark Cuban. The United Nations will also provide consulting.
The application allows interaction with professionals such as doctors via videoconference, text chats and games. It's currently being used in Costa Rica to help children living in group homes and also in rural communities in the Nicoya peninsula.
App creators Anton Zamora, Gabriela Umaña and Eden Galán pitched their project Monday at the White House's Spark Global Entrepreneurship event in Washington D.C. President Barack Obama gave the opening speech at the event, where Umaña faced a panel of investors that included Cuban and other investors from the popular TV show.
"After our presentation, he (Cuban) approached us and said he was interested," Zamora told The Tico Times. "He gave us his contact information and we will have a virtual work session with him next week."
The app has two main components. The first is a digital platform that allows professional volunteers to mentor underprivileged children. The second allows people to receive paid consultations from doctors, psychologists, teachers, nutrition professionals and other experts via videoconference.
This second component is intended to be the app's main source of income, and profits would be split equally between the company and consulting professionals.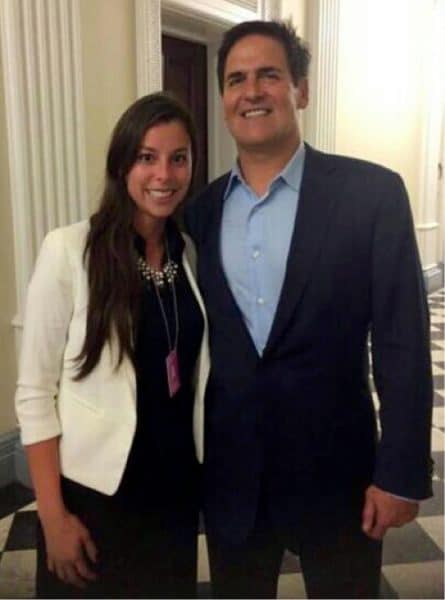 Besides introducing the app to potential investors, participation at the White House event opened the entrepreneurs' opportunities to launch the app's services globally.
"Gabriela (Umaña) is still in the U.S. attending various meetings with other potential investors and UN officials who are interested in the platform," Zamora said.
The group is also meeting with Costa Rican officials in order to comply with requirements to promote their app under the country brand "Essential Costa Rica," Zamora explained.
"The world is full of opportunities and the secret ingredient is the will and desire to do things," the entrepreneur said. "Sometimes we Costa Ricans think our ideas are not as good as those from developed countries. But as Costa Ricans, we firmly believe that from our little piece of land we can provide solutions for the whole world," Zamora said.
The Social Help app is free and can be downloaded at the Apple Store for iPhone and other iOS devices.