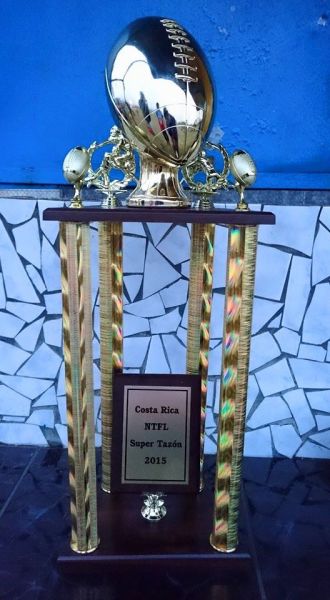 Compared to soccer, "American football" is a pretty quiet sport in Costa Rica. But during last Sunday's game, Los Leones F.C. of Cartago gave fans something to get rowdy about: a 47-16 victory over the San José Panthers.
The 2 p.m. face-off was the last game of the season for the private National Tico Football League (NTFL), one of the two leagues in Costa Rica, making Leones F.C. the inaugural champions of this new league.
The American Football championship calendar always takes place during the dry season and wraps up just before the start of rainy season. Other teams affiliated with the NTFL include Bears Football Team, Cartago Dragons F.A. and the Santo Domingo Saints F.A.
While this final championship unfolded at Quincho Barquero Stadium in the small town of Paraíso, "American" football games take place in various venues throughout the Central Valley. Two matches are usually scheduled for the same stadium on game days.
But football season isn't over yet: Tropic Bowl V, co-organized by the Federation league and the NGO Athletes Without Borders, takes place this Saturday, May 9 at 2:30 p.m. For an epic battle between the U.S.-based North East All*Stars (semi-pro) and the Costa Rica All*Stars, head to Cancha de Racope (behind El Pueblo Commercial) in San José this weekend. Info: Tropic Bowl Facebook page or American Football in Costa Rica.