Straight out of prison in the United States for laundering money, former Guatemalan President Alfonso Portillo is expected to be welcomed home by thousands of followers on Wednesday with mariachis and marimbas.
Portillo, who held the presidency from 2000 to 2004, served a total of nine months in various U.S. prisons. He was sentenced for laundering $2.5 million in bribes received from the Taiwanese government in exchange for maintaining diplomatic recognition of the island.
U.S. Judge Robert Patterson sentenced the former leader to nearly six years in prison, but he was given credit for time spent behind bars in Guatemala, where he also faced corruption charges.
In the domestic case, Portillo was charged with pilfering $15 million from the Guatemalan Defense Ministry. He was absolved of those charges in 2011 but remained in prison until he was extradited to the U.S. in May 2013.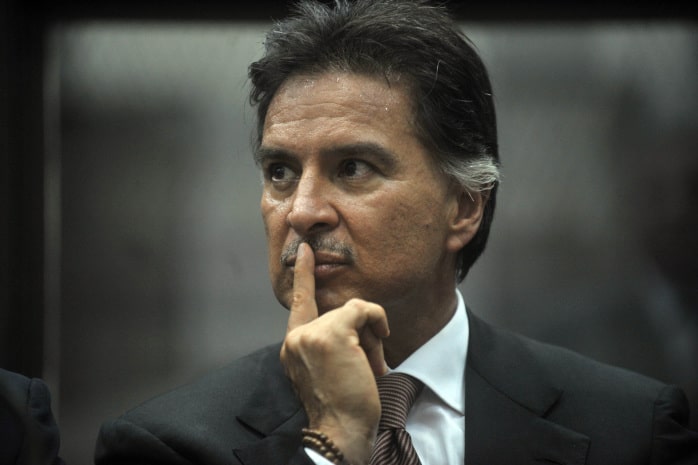 Cult of personality
Portillo remains a popular figure in Guatemala, despite his conviction. Thousands are expected to show up Wednesday evening at Guatemala's La Aurora International Airport to greet his flight.
Portillo's official Facebook account is peppered with photographs of sympathizers holding signs welcoming the leader home.
Portillo was elected to the presidency in 1999 by a wide margin as the candidate of the populist Guatemalan Republican Front. The party was founded by former military dictator Efraín Ríos Montt, who currently faces genocide charges for alleged persecution of indigenous people in the 1980s.
Portillo's administration was plagued with scandal, but the leader continued to enjoy strong support during and after his time in office, mostly among poor and indigenous people, and in areas outside the capital. He was known for calling out his adversaries in fiery speeches, and for his down-to-earth style.
Portillo's return to Guatemala is expected to shake up the country's general elections, scheduled for September. Candidates and parties are already jockeying for his support.
Portillo's former vice president, Juan Francisco Reyes, who's coordinating his former boss' return, told journalists that Portillo plans to rest a few days before embarking on a tour to thank his supporters.
AFP contributed to this report.