Costa Rica's three-pronged strategy, plus international cooperation, has this Central American nation scoring high in the region when it comes to fighting international organized crime – mainly drug trafficking.
In this context, national police forces – the only security bodies in the country, since Costa Rica's army was abolished more than six decades ago – work tightly coordinated, as well as with security forces in other countries, mainly the United States, Colombia and Panama.
The successful Tico approach has placed Costa Rica for the past several years as the region's leader in drug confiscation and in cracking down on both local and international narco-structures, according to the U.S. Drug Enforcement Administration.
Public Security Ministry figures for last year (Jan. 1-Dec. 22) put cocaine confiscation at the unprecedented level of just over 26 metric tons – more than half of the 52 metric tons captured by the previous administration from February 2010 to February 2014.
The number of dismantled drug gangs last year was 126, and more than 50,000 arrests were made.
In its anti-drug offensive, the ministry's main police bodies – the National Police, Coast Guard and Air Surveillance Service – are coordinated through a fairly new plan known as Operaciones Mar, Aire, Tierra (Sea, Air, Land Operations, or OPMAT).
The program, launched in May of last year by the current administration, focuses on the Atlantic Ocean to the east and the Pacific Ocean to the west, with special attention on Costa Rica's Southern Pacific Zone.
Caribbean waters are one of the northward routes for cocaine from South America, as well as the westward trail for marihuana coming from Jamaica, while the Pacific is another major path for U.S.-bound cocaine.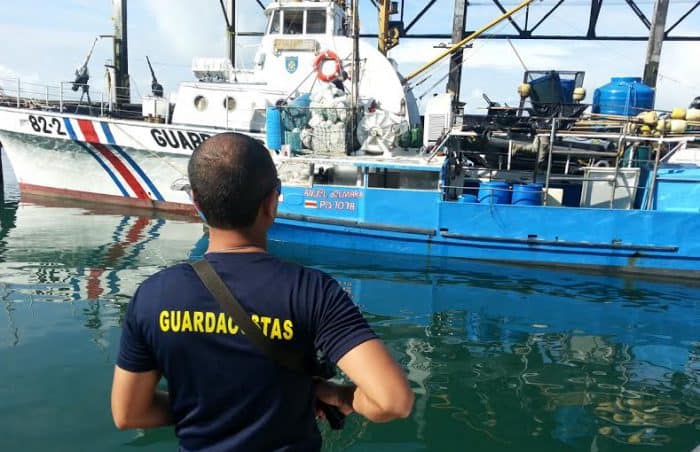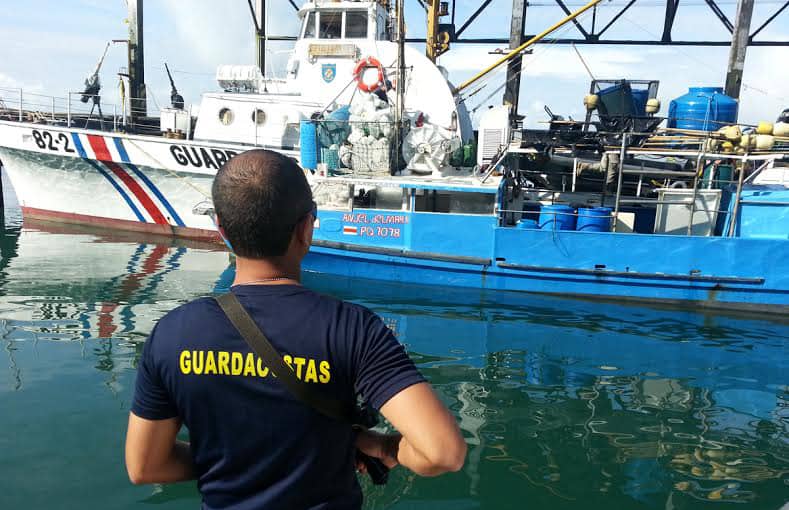 Col. Martín Arias, head of the Coast Guard, describes OPMAT as a crucial component in the anti-drug success of the three police forces.
"This combined operation is giving us very good results," Arias noted.
"We have the same radio frequency, the same work procedure, and the same communications system – with the codes we use – and that gives us these results," he explained, adding that "no sooner an alert goes off – any of the three forces shoots an alert – and all the others react."
Said Arias: "If we see an increase in drug confiscations, it isn't that there are more drugs, or that the country has been invaded" by drug traffickers, as many speculate.
"It's because of the efficiency due to equipment, information exchange [and] support from the Americans. That has made us more efficient," he said.
"A few years back, we were capturing less, but the loads were similar – production in Colombia and Perú was similar – but we had less capability to capture," Arias said. "So, you capture more because you're more efficient."
Arias noted that the damage caused last year to organized crime "has been very high."
The focus on the Southern Pacific Zone responds to the fact that "it poses the most problems we've been having," he said.
Arias believes a regional problem such as drug trafficking merits regional security action.
Recommended: Drug traffickers lure Costa Rica's struggling coastal fishermen with offers of easy money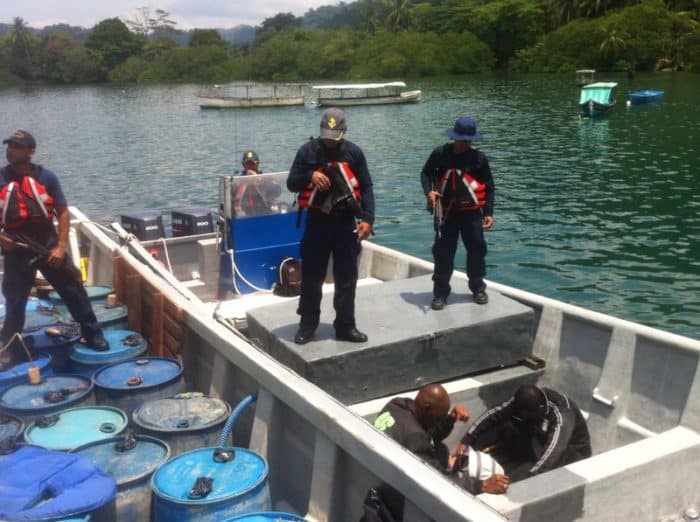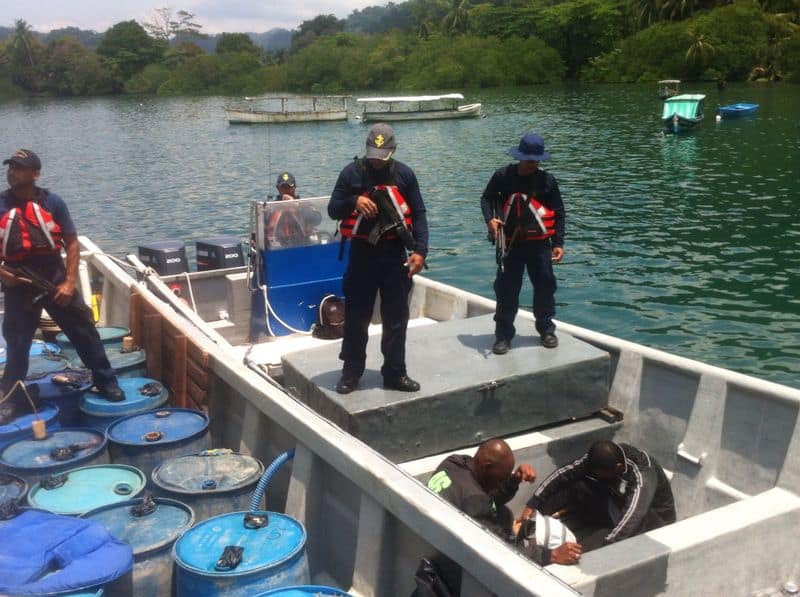 Reflecting on international cooperation, the Coast Guard chief said that "the drug trafficking issue is a regional one, and we, the security forces, also have to act in a regional way. And that's what we're doing with Colombia, with Panama, and with the United States.
"With Colombia, we constantly have communication. We talk up to three times a day, and sometimes even more, depending on the case," he said.
In some cases, the Colombian intelligence service learns there will be drugs moved by sea, close to Costa Rican shores, and an alert is issued giving a possible route.
"Colombia has extraordinary intelligence teams. … When they give us information, we know it's a sure thing," he said, adding that, "It's thanks to the evolution we've had in the atmosphere of trust we have with them. This is all about trust."
The South American nation also cooperates in training Costa Rica's police, and in the case of the Coast Guard, almost 60 percent of its sailors were trained by Colombian instructors both in Costa Rica and in Colombia, he said.
Costa Rican police officers – mostly from the National Police force – also are trained by Panamanian instructors. Such is the case of 44 officers of the National Police's Operations Support Group, or GAO, who graduated in September 2014 from the first international course on Police Motorcycle Operations.
The course, aimed at improving Costa Rican elite police officers' techniques, was provided by the National Police of Panama's "Lince" Motorcycle Police Service, with support from the U.S.
During the graduation ceremony, Public Security Minister Celso Gamboa said the officers "will be a tool … that enables Costa Rica to achieve all our goals," making it possible for "the people to exercise their rights and freedoms, and weeding out … homicide and crime."
The government's aim is "to gradually improve the quality of service regarding citizen safety," and the message conveyed through the training of the GAO officers – whom he described as "an elite group" – is that "Costa Rica needs to improve, to strengthen its National Police."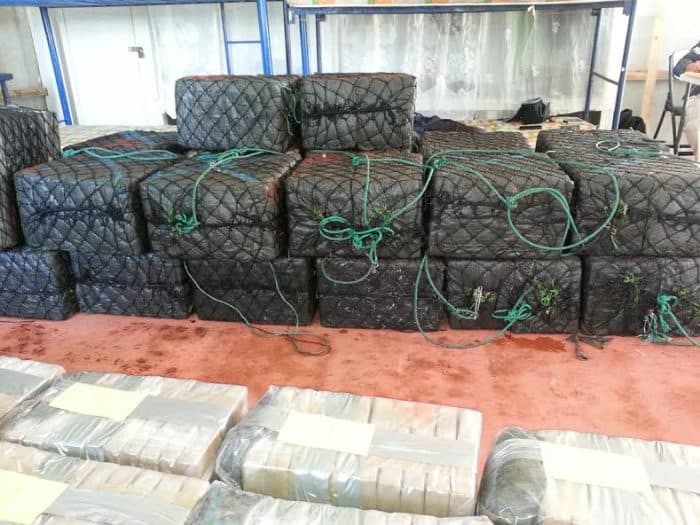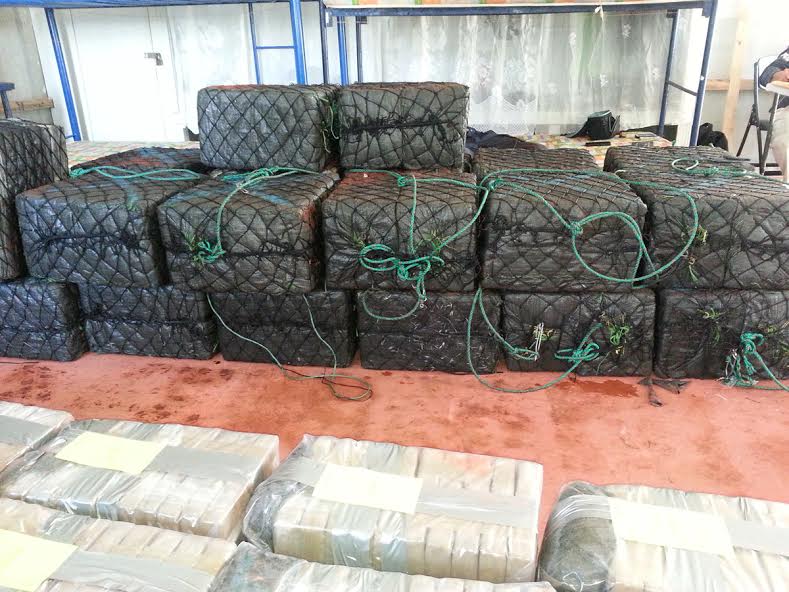 Also speaking at the ceremony, police chief Juan José Andrade said the aim of the course was to "develop better techniques" in police work, which "led us to knock on the doors of countries that are our friends."
Regarding specific international anti-drug cooperation with Costa Rica, in Arias' view, Colombia and the United States are "two outstanding countries, … our friends who give us the biggest support.
"Of course, the United States has never left us aside," he said, adding that over the past several years "they've been investing large amounts of money – not all that we'd want, but, yes, they provide us with very important support in equipment, vessels, motors and training."
Arias also highlighted a joint patrol agreement between the U.S. and Costa Rica that has been in force since October 1999 in a combined effort to combat drug trafficking at sea. He said the agreement has contributed significantly to this country's effective action in fighting drug trafficking. The coast guards of both Costa Rica and the United States participate in that agreement.
Related: Costa Rica Coast Guard confiscates 810 kilos of cocaine near Quepos