If the commercials and hype are to be believed, Costa Rica has an eco-friendly reputation to maintain. This, hypothetically, should stem from all aspects of society, and at least one hotel is especially taking the green message to heart with the development of El Faro Beach Hotel in Manuel Antonio — Costa Rica's first and only hotel made up of reused shipping containers, located on the central Pacific coast.
Mauricio Aymerich, director of The Real Service, which is tasked with marketing the hotel, says the containers used in the hotel's construction come from the Caribbean port of Limón and once were considered garbage. Besides not wanting to see perfectly good materials go to waste, Aymerich notes that the project also had an environmental goal.
"Using containers as part of the construction helped to save in water and time of construction, reducing the impact to the environment," he explains.
It's something for guests to ponder as they overlook the Pacific Ocean with just a glimpse of Manuel Antonio National Park's Punta Catedral.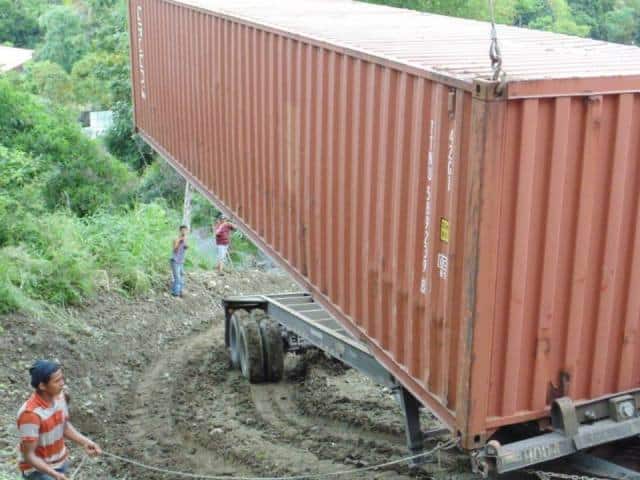 Speaking of Manuel Antonio, El Faro is located conveniently within walking distance of the park and Espadilla Beach, which becomes another environmentally friendly component when you take a car out of the equation. The rooms, in case it wasn't clear already, are also made from reused containers.
Aymerich offers a detailed explanation of the various room categories they have created at the hotel.
"At the top floor, enjoying a magnificent ocean view and national park view, we have the Penthouse Suites, a 40-foot container room with a balcony," he says. "This is one of the most comfortable and exclusive rooms offering a mix of a modern and tasteful Costa Rican tropical style."
These are naturally aimed toward honeymooning couples or families seeking a mixture of luxury and privacy. They also share a private deck with the penthouse studios.
"Each room kept the original floor of the container," Aymerich adds. Only the walls were remodeled.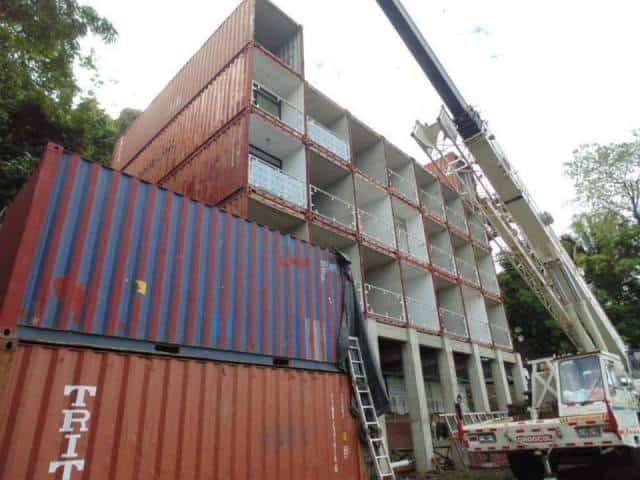 In addition to great views, two of the five rooms were designed for people with special needs.
Aymerich also notes that construction of the project was expedited thanks to the use of the shipping containers, which were originally produced in China before finding their way to Limón.
"Compared to other hotel projects with a similar number of rooms, the construction time was 35 percent faster, saving 60 percent in concrete and water consumption and producing only one-fourth the normal construction waste," he says.
The most difficult task was using a crane to move the containers up the hill. Ultimately, however, it seems to have been worth the effort.