Rebecca Clower is no stranger to reality television. The expat realtor and owner of Blue Water Properties of Costa Rica was featured on "House Hunters International" about a year-and-a-half ago and recalls three appearances on HGTV Canada.
Next month, it will be Costa Rica's time to shine on HGTV's "Beachfront Bargain Hunt."
"This is a newer show for HGTV," says Clower, who has been working in Costa Rican real estate since moving here in 2006. "And this is going to be the first time Costa Rica is showcased on the show."
In fact, it will be the first time the show goes abroad.
Viewers will follow Clower and her clients Dan and Kara from Colorado as they reenact their search for beachfront property. The show narrows down their search to the couple's top properties for consideration, which in this case were Playa Junquillal, Playa Negra, Tamarindo and Playa Langosta. Spoiler alert: the U.S. couple decided on a Playa Junquillal home for $250,000 — a great deal according to Clower.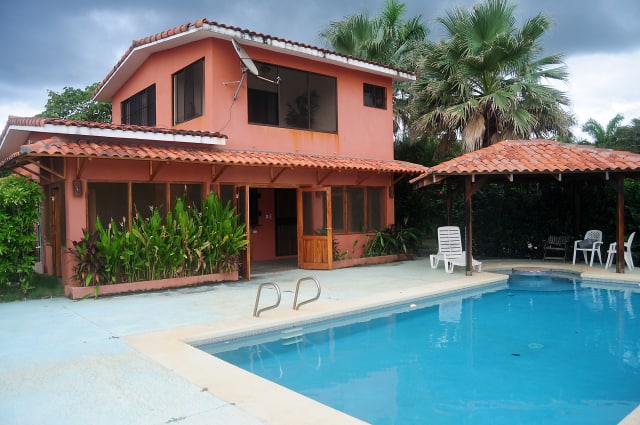 While it's exciting to follow the couples showcased on their journey, Clower believes most viewers find these programs to be educational for North American audiences considering a similar investment. Beachfront Bargains specifically, which requires that homes be less than $375,000, shows that a pipedream can become reality. Purchasing property in your Costa Rican paradise doesn't necessarily have to mean you're a lottery winner or born as Matt Damon.
"It's educational, because viewers can see the cost for different areas," says Clower. Plus clients she corresponds with tell her frequently just how important these shows are in their decision-making process. Clower laughs over the phone as she recalls the number of times clients have commented on the show linked in her email signature, noting they've seen that episode and it's partly why they're in contact with her now.
"They love what they see," she says. "They love the natural beauty of the country."
Shows like those on HGTV help showcase that natural beauty to an international audience.
"Some people are die-hard House Hunters International fans, and for them it's like the Bible," she explains. "The show gives you a preview of international living. A lot of people who I have spoken to base their decision on what they see on TV."
Ultimately Clower believes these shows hold more sway over North American investors than anyone realizes — herself included.
Filming for the Costa Rica episode begins Jan. 29.