NEW YORK – A gunman killed six people and seriously wounded another Monday in a series of shootings near the northeastern U.S. city of Philadelphia, authorities said, as police hunted for the suspect.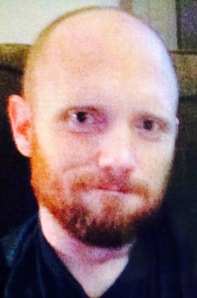 All seven victims have a "familial relationship" to the suspect, identified as 35-year-old Bradley William Stone, said prosecutors in Montgomery County, Pennsylvania.
Police said Stone — possibly wearing military fatigues — should be considered "armed and dangerous."
No possible motive was given for the shootings.
One of the dead is believed to be a woman who was killed in her house in the middle of the night. Her neighbor told local media the suspect then left the home with her children.
ABC television affiliate WPVI earlier said the suspect was believed to be a military veteran.
The shootings took place at three different locations in suburban Philadelphia — Souderton, Lansdale and Lower Salford.
Police were searching in a fourth location, the town of Pennsburg, where Stone is a resident, prosecutors said.
Reinforcements were rushed in to aid the manhunt for Stone, who uses a cane or a walker, according to police.