NFL tax break foes face 4th and 20 with wind in their faces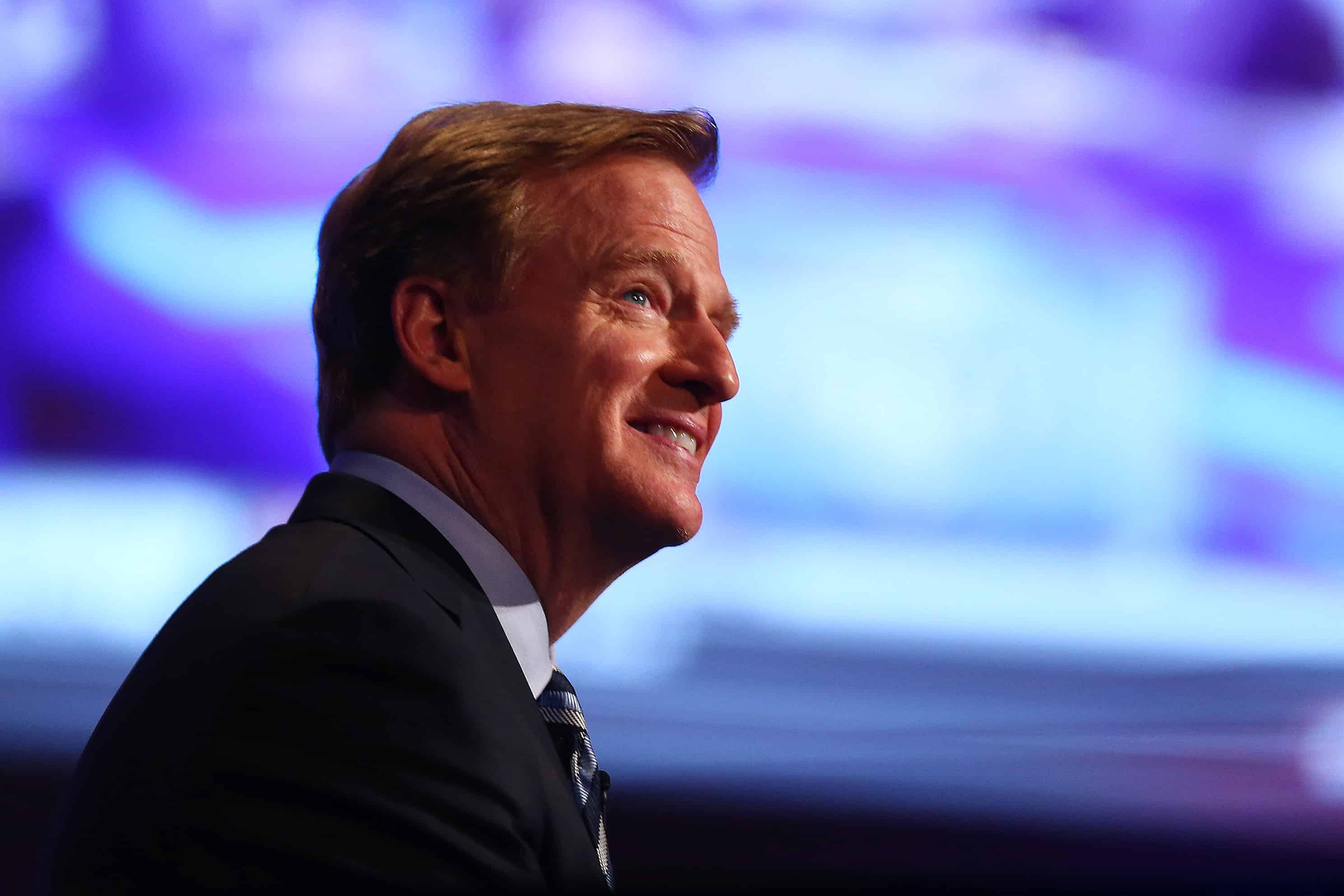 WASHINGTON, D.C. — If there were ever a politically opportune time for the U.S. Congress to remove the National Football League's tax exemption, it would seem to be now.
A handful of U.S. lawmakers have seized on the domestic violence, child abuse and team-name controversies swirling around the league to renew calls for ending the tax break for the NFL's central office. They aren't making much progress, though, in advancing a measure through Congress.
Influential lawmakers in both parties, dealing with military action in Iraq and Syria and international tax rules, aren't interested. That adds a roadblock in a Congress that can't pass tax policies on which there is broad agreement.
Senate Finance Committee Chairman Ron Wyden, an Oregon Democrat, said other lawmakers had mentioned the tax issue to him — and that so far, he has been focused elsewhere.
"Right now, I think that's the last thing that Congress needs to get involved in with the issues that are front and center," said Sen. Richard Burr, a North Carolina Republican. "The economy, the war, Ebola. I think to even suggest that members of Congress should spend their time on this is misguided attention on their part."
The lack of movement on the tax issue doesn't mean the NFL is out from under the eye of Congress. The indictment of Minnesota Vikings running back Adrian Peterson for child abuse and the release of a video showing former Baltimore Ravens player Ray Rice hitting his then-fiancee drew attention from the public and politicians to violence off the playing field.
At Congress's disposal to seek change in the NFL are hearings, press releases and its authority over the league's antitrust exemption. In response to the controversy about the league's handling of domestic violence cases, the NFL hired Cynthia Hogan, a former aide to Vice President Joe Biden, as senior vice president for public policy and government affairs.
Under section 501(c)(6) of the U.S. tax code, "professional football leagues" are treated like trade associations. To the Internal Revenue Service, the NFL and the U.S. Chamber of Commerce are equivalent.
The individual teams are taxable entities. Only the league office is tax-exempt, which means that it doesn't pay corporate income taxes on money it receives.
According to the NFL's most recent tax filing, for the year ending March 31, 2013, the league took in $327 million and spent $318 million. The National Hockey League and the Professional Golfers Association of America are also tax exempt.
Sens. Tom Coburn, an Oklahoma Republican, and Angus King, an independent from Maine, introduced legislation last year to repeal the NFL's tax break. The change would generate about $100 million for the government over the next decade, according to the congressional Joint Committee on Taxation.
King said successful sports leagues that can afford to pay high executive salaries — NFL Commissioner Roger Goodell was paid $44 million, according to the league's most recent tax filing — shouldn't benefit from a tax break.
"It's something that needs some real scrutiny; it doesn't make sense," King told reporters this week. "I've got taxpayers in Maine who are paying more taxes because the NFL isn't paying the taxes they ought to be paying. It's a question of equity."
Rep. Dave Camp, a Michigan Republican and chairman of the House Ways and Means Committee, proposed repealing the tax exemption earlier this year as part of a broad revamp of the U.S. tax code. That measure hasn't advanced in Congress.
This week, Sen. Maria Cantwell, a Washington state Democrat, proposed repealing the tax exemption to punish the NFL because the Washington Redskins refuse to change their name, which is offensive to many Native Americans.
"We've seen no actions from these guys, and so we're done," she said.
Other Democratic lawmakers, such as Rep. Janice Hahn of California and Sen. Cory Booker of New Jersey, have questioned the tax-exempt status.
Still, they haven't built wide support, even among Democrats who have been seeking populist momentum before the November election.
Sen. Charles Schumer, a New York Democrat, wouldn't comment on the issue. Sen. Patty Murray, D-Wash., is focused more on how the league handles domestic violence charges against players than on the tax break.
"I do think the NFL needs to take responsibility here and do the right thing," she said.
Congress plans to leave Washington this week and return after the Nov. 4 election. Then, lawmakers will have a compressed session in which they'll address time-sensitive issues and leave the nation's capital in time for Christmas — and the end of the NFL regular season.
© 2014, Bloomberg News
You may be interested