Costa Rican tour operators at this year's Expotur trade fair are hoping to open the eyes of visitors with offerings in the biodiverse and unheralded interior regions of the country.
The tourism trade show opened on Thursday at the Wyndham San José Herradura Hotel & Convention Center. Sarapiquí – a mountainous and rural region in northern interior of Costa Rica – occupied a literal center-stage stand in the bustling conference center.
Celia Quintana, president of the Sarapiquí Tourism Chamber, said Expotur is an enormous opportunity to inform potential visitors about one of the least-visited regions, only a few hours northeast of San José.
"Costa Rica is one of the most biodiverse countries, and Sarapiquí has one quarter of the biodiversity of Costa Rica," Quintana said in an interview.
Being close to the capital, Quintana said, is ideal for day trips that could pair outdoor activities such as rafting, hiking, zip lining, kayaking, and lunch. Businesses from Sarapiquí also included tours of the region's traditional agriculture such as pineapple and palm hearts, and visits to wildlife sanctuaries.
"It's a little bit of tourism and a little bit of education," Quintana said.
While most stands settled on smiling and suited pitchmen handing out brochures or pointing to displays on television screens, the Sarapiquí stand brought a live boa constrictor from one of its sanctuaries as well as a housed leaf-cutter ant colony.
"Few people here have seen Sarapiquí," Quintana said. "Here we can demonstrate to tour operators that they should include the region."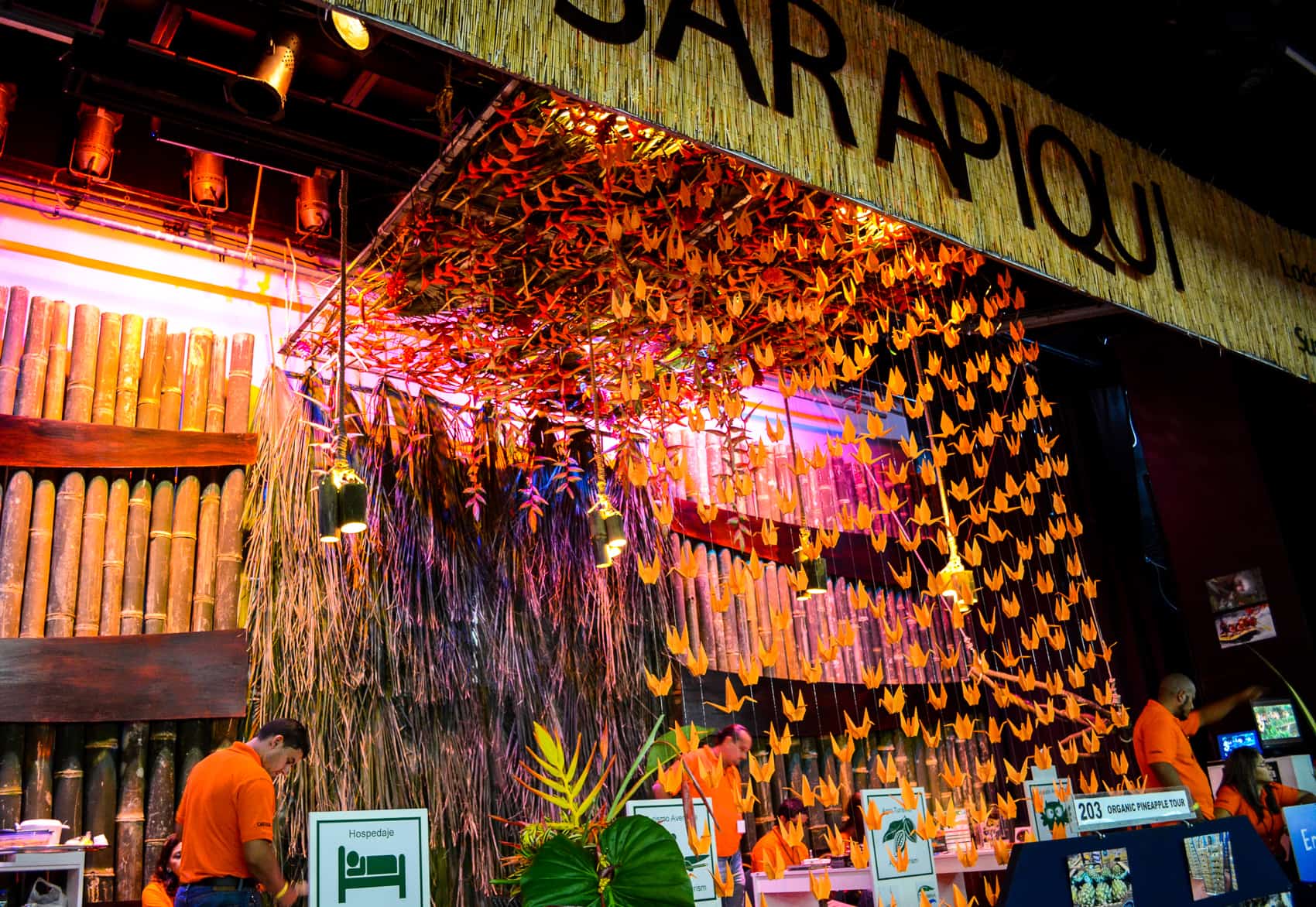 One of those tour operators was also interested in showing the less-traveled side the country. Carlos Montero, head of sales for Swiss Travel, said his company was focused on allowing customers to see the authentic rural lifestyle in Costa Rica.
"Our goal is to show the idiosyncratic side of Costa Rica," Montero said in an interview.
As a tour operator, Montero's company organizes all the destinations, lodging, food and other needs for the traveler. He said his company focuses on older clientele with visits to small town markets and agricultural regions. His company also finds ways to get tourists involved in volunteering during their visits.
"We find that many people who visit want to support the communities in some way, and that has a value that is immaterial," Montero said.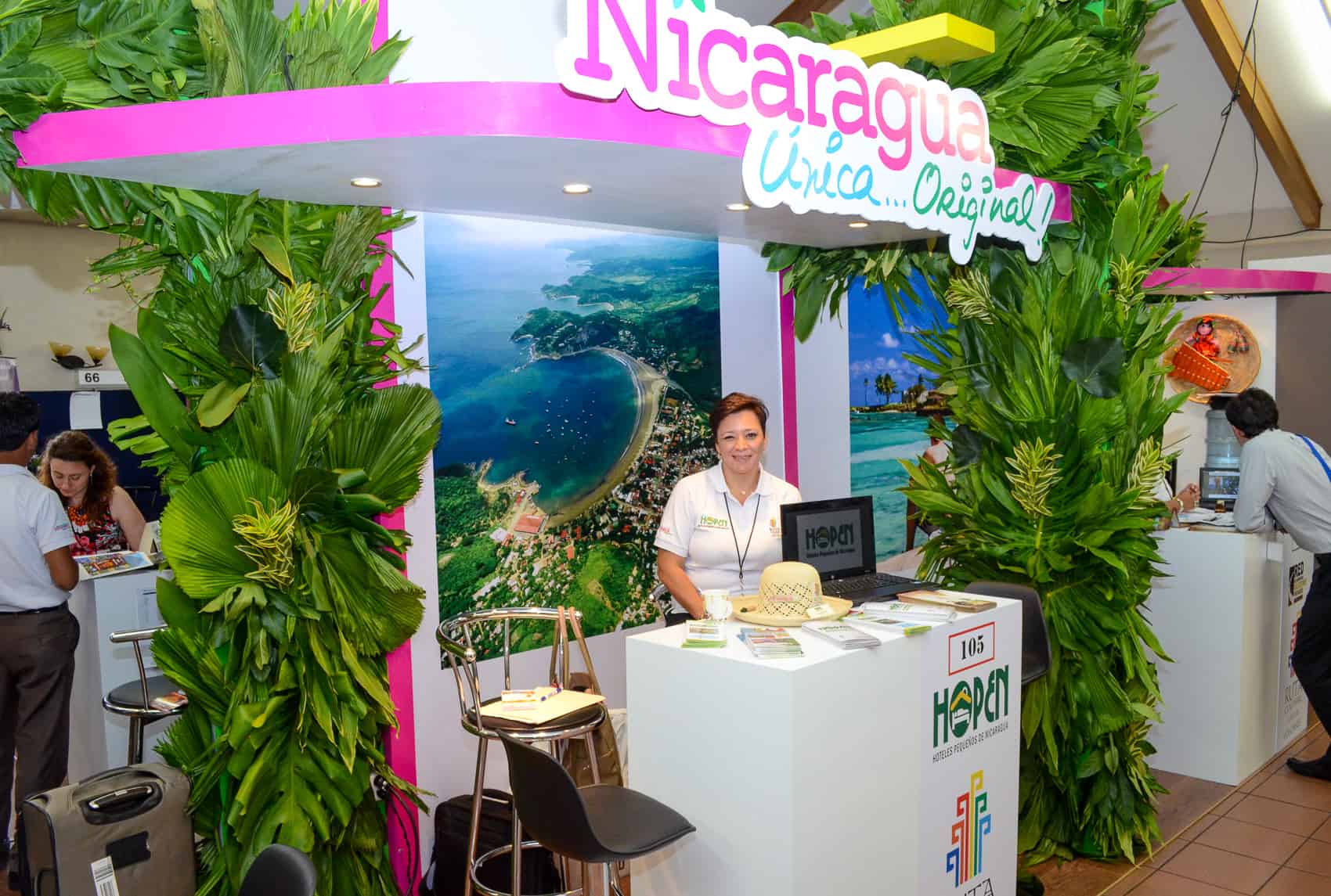 Another relatively untraveled destination is in the northwest interior, Upala. Julio Cesar Guadamúz, a spokesman for the Heliconias Lodge, said the region offered an untrammeled look at natural and rural Costa Rica.
"It's like Monteverde 30 years ago," Guadamúz said, referring to the famous cloud forest reserve and popular tourist destination in central Costa Rica.
Guadamúz said the hotel offers tour packages with local, family-owned businesses of ranches and five different ecosystems in the nearby valleys and mountain slopes.
"It's one of the few places where you can see a tapir only an hour from where you sleep," Guadamúz said.