The international crisis over Ukraine escalated sharply Monday as the United States and Europe imposed sanctions on senior Russian political and military figures, and Russian President Vladimir Putin signed a decree recognizing the Ukrainian region of Crimea as an independent state.
Both actions were taken in response to Sunday's referendum in Crimea, where a reported 97 percent of voters said they wanted to become part of Russia. The Obama administration said the vote was rigged and discounted it as illegal.
Putin's decree, announced on the Kremlin Web site, was widely seen as a step toward the annexation of Crimea by Russia, a move that U.S. and European leaders have said would result in further punishment designed to cripple Russia's economy.
What has become the most serious U.S.-Russia confrontation in decades showed no sign of abating Monday, and there was little indication that ongoing diplomatic efforts would succeed in finding a resolution.
Beyond Crimea, Putin has defied Western demands that he stop military exercises on Ukraine's eastern and southern borders, end what the West has called destabilizing actions by pro-Russian provocateurs in Ukrainian cities and open negotiations with Ukraine's interim government.
The West increasingly thinks Putin's actions in Crimea are part of a larger plan to impose his will on Ukraine, a former Soviet republic whose pro-Russian president fled the country last month after demonstrations in favor of joining the European Union.
"Further provocations will achieve nothing except to further isolate Russia," U.S. President Barack Obama said in a Monday morning statement announcing sanctions against seven Russian and four Ukrainian officials. The U.S. goals, Obama said, are "to isolate Russia for its actions, and to reassure our allies and partners" of U.S. support.
The U.S. sanctions include asset freezes and travel bans on some of Putin's closest aides. The European Union separately announced sanctions on 21 individuals, including several Russian military commanders. The European list did not include Kremlin aides.
A senior administration official said the White House would not respond to Putin's decree recognizing Crimea as independent from Ukraine. Putin has scheduled a speech to the Russian parliament Tuesday morning.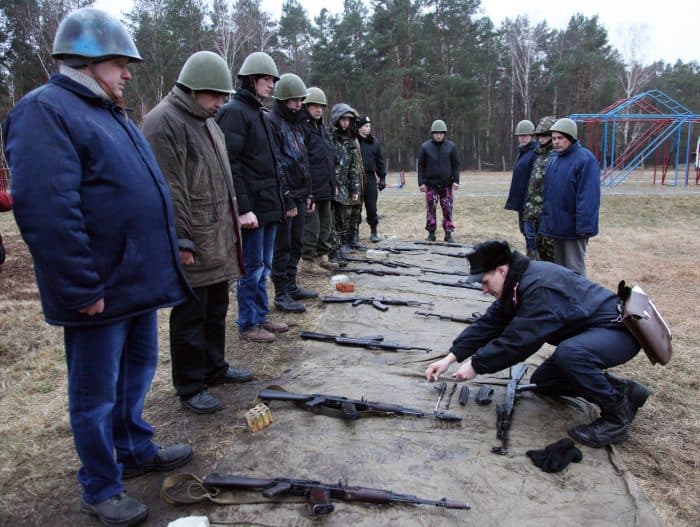 Eastern European nations bordering Russia and Ukraine have been especially alarmed by the Russian moves. The United States has sent additional military assets to Poland and Lithuania, and U.S. Vice President Joe Biden is being dispatched to those countries to offer additional reassurance.
The U.S. sanctions were imposed on the basis of an executive order Obama signed 11 days ago and a new order Monday that expanded the sanctions' reach to Russian officials.
"These are by far the most comprehensive sanctions applied to Russia since the Cold War," a second administration official said. "Far and away so."
The second order enables the administration to take additional action if Russia does not deescalate the situation, said this official and others who held a conference call for reporters. They spoke on the condition of anonymity to discuss the details of the measures.
Far beyond the situation in Crimea or even Ukraine, the sanctions order potentially includes anyone who is "a senior official" of the Russian government, who is involved in "the arms and related material sector in the Russian Federation," or who has operated "for or on behalf of, directly or indirectly," any of the above.
The seven Russians initially targeted include top Putin aides Sergei Glazyev and Vladislav Surkov, Deputy Prime Minister Dmitry Rogozin, and leaders of parliament who have been outspoken in advocating Crimean annexation and belligerent policies toward Ukraine.
Under the sanctions, one U.S. official said, "all assets are frozen, no U.S. person can do business with them. . . . If they want to transact in dollars, for example, they will be unable to do so. They will be unable to send any money through the United States."
"More broadly," this official said, "the people we designate will tend to find great difficulty in accessing financial services elsewhere in the world, particularly in Europe and the gulf."
Ukrainians designated under the original executive order include two Crimea-based separatist leaders and ousted president Victor Yanukovych. Another senior U.S. official emphasized that the measures were designed to block the "personal assets and wealth" of Putin "cronies."
After the U.S. announcement Monday, some of the targeted Russians mocked the move.
"I quite like the company I have found myself in," Andrei Klishas, chairman of the Russian Federation Council's Constitutional Legislation Committee, told the Interfax news service.
Leonid Slutsky, who heads a parliamentary committee on Eurasian integration, said, "I don't have any accounts or real estate in the U.S., and as regard private visits, I'll have to do without them."
Some Republican lawmakers criticized the administration's measures as insufficient. Sen. John McCain (Ariz.) called for "a far more significant response," saying that sanctioning only seven Russians "is wholly inadequate at this stage." Sen. Ted Cruz (Texas) described U.S. policy toward Russia as "appeasement" and called for an expanded U.S. military presence in Eastern Europe.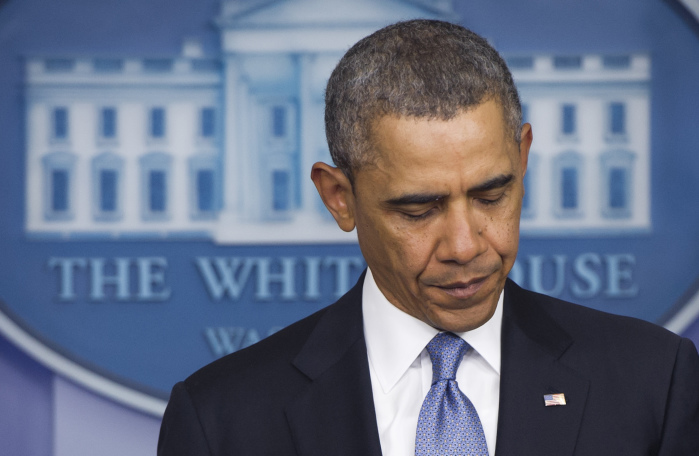 The EU announcement included asset freezes and travel bans on eight Crimeans, among them a Ukrainian naval commander who pledged allegiance to Crimea in the days before the referendum, and 13 Russians, including the commanders of the Crimea-based Black Sea Fleet and Russia's western and southern military districts.
The EU and U.S. lists have just four names in common: two top Crimean leaders who were instrumental in the drive for secession and two Russian legislators.
Pressed on whether European sanctions are "softer" than those imposed by Washington because the European list does not reach deep inside the Kremlin, EU foreign policy chief Catherine Ashton said Monday that U.S. and EU officials are cooperating closely. But she added: "They make their own decisions. We make ours."
A European Union statement called on Russia to end its military buildup in Crimea and to decline to annex the territory, warning of "additional and far-reaching consequences for relations in a broad range of economic areas" if Moscow does not back down.
Some European officials said there would be more penalties imposed within days.
Still, EU heavyweights such as Germany and Britain have deep economic ties to Russia, and officials have spent days wrangling over whether the sanctions should hit at Putin's inner circle.
Anatol Lieven, a professor of international relations at King's College London, said the sanctions were highly unlikely to influence Putin's moves in Crimea and were instead aimed at the next flash point: eastern Ukraine.
"Crimea is lost. In practice, there's no way that Ukraine is ever going to get it back," Lieven said. "The question now, and it's a vastly greater strategic question, is what happens in eastern Ukraine."
There, Russia has suggested in recent days that it may have to intervene to protect Russian speakers from attacks by right-wing Ukrainian nationalists. Ukraine has accused Russia of provoking violence to justify an invasion.
Witte reported from London. Washington Post staff writers Kathy Lally in Moscow and William Branigin in Washington contributed to this report.
© 2014, The Washington Post